Today Gail Brummer shares how to brighten up the winter months.
I started collecting orchids 30 years ago and still have many plants from those early years. I'm the fittest collector alive and don't know most of their names, but I love their color, especially in winter. Different orchids bloom throughout the year. Orchids bloom for a long time. I now have one blooming that was a gift in June and is still going strong.
When we bought our new house seven years ago, we built in a plant area. I have a 10 feet window facing southwest. It may not be the best lighting situation, but it's what I have available. I water once a week and turn the heat up to 65° overnight in the winter. In the summer all the plants move out onto the covered deck.
If you allow me, I will share some of my pictures without identifying them. I urge everyone to bring orchids home and enjoy their extended bloom time. These days you can buy orchids for about the same price as cut flowers in the supermarket. Or you can find your own specialty grower and enjoy something a little more unusual.
This plant is 25 years old. I gave it to my father-in-law as a gift, and he returned it to me when it failed to bloom again.
This is my 30 year old plant.
Phalaenopsis are easily available in supermarkets.
I like the look of them.
Aren't they cute?
Another unusual form.
It was a supermarket find.
They bloom in the fall and complement the fall colors of the leaves outside.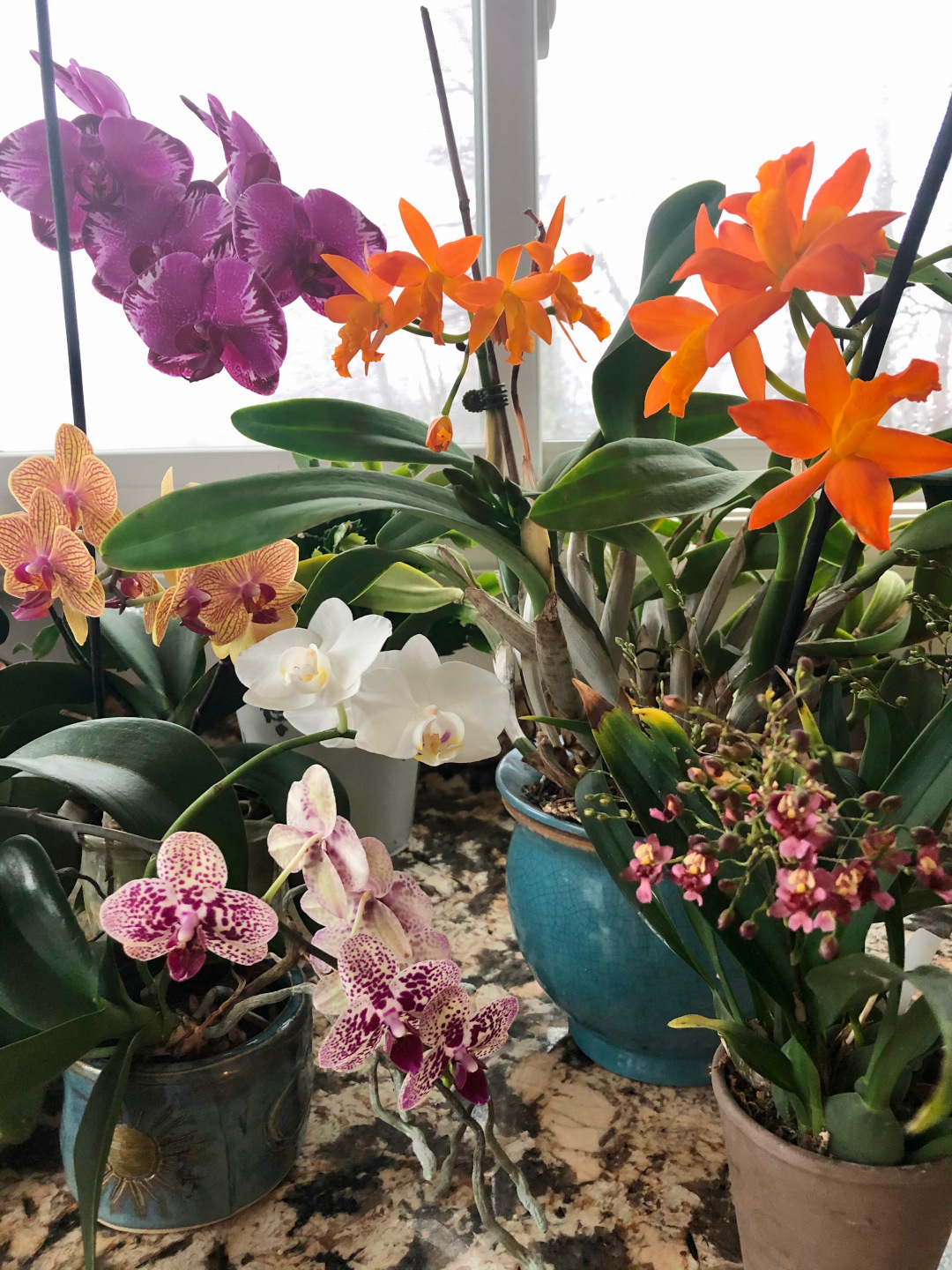 One last cluster of flowers from last February
Have a garden you want to share?
Have photos to share? We'd love to see your garden, a special collection of your favorite plants, or a wonderful garden you've had the chance to see!
To submit, send 5-10 photos. [email protected] Along with some information about the plants in the photos and where you took the photos. We'd love to know where you're located, how long you've been gardening, accomplishments you're proud of, failures you've learned from, hopes for the future, favorite plants, or your garden quirks. funny stories
Have a mobile phone? Tag your photos. Facebook, Instagram or Twitter With #FineGardening!
Have you received the GPOD by email yet? Sign up here.