Jorge Rodriguez shared today's photos, which show a beautiful view of Jorge designed for the garden. Chelsea Flower Show. Chelsea is one of the world's premier garden shows, with countless designers creating gardens to showcase a variety of design ideas.
The heat wave of 2022 presented a huge challenge to the maintenance of traditional British gardens. With the increasing presence of climate change, irrigation installations and high water costs, along with the ban on hose pipes, British gardeners will have to rethink their choice of plants. Ultimately, our garden aims to demonstrate a climate change resistant planting scheme and how it can be incorporated into an attractive, functional urban garden.
Our garden is designed to maximize the limited space of typical urban gardens, while adapting to our changing climate through the use of drought tolerant plants. Sustainability is emphasized through the garden with materials used in construction that are of natural, bio-composite provenance.
Upon entering the garden, you are greeted by a sentinel freestanding. Albizia Julibrissin (Zones 5-9) Trees planted in a large soil plant. The filigree canopy provided by the silk tree creates the feeling of an enclosed shelter, and the loose feathery texture of the foliage contrasts sharply with the striking lines in the rest of the garden.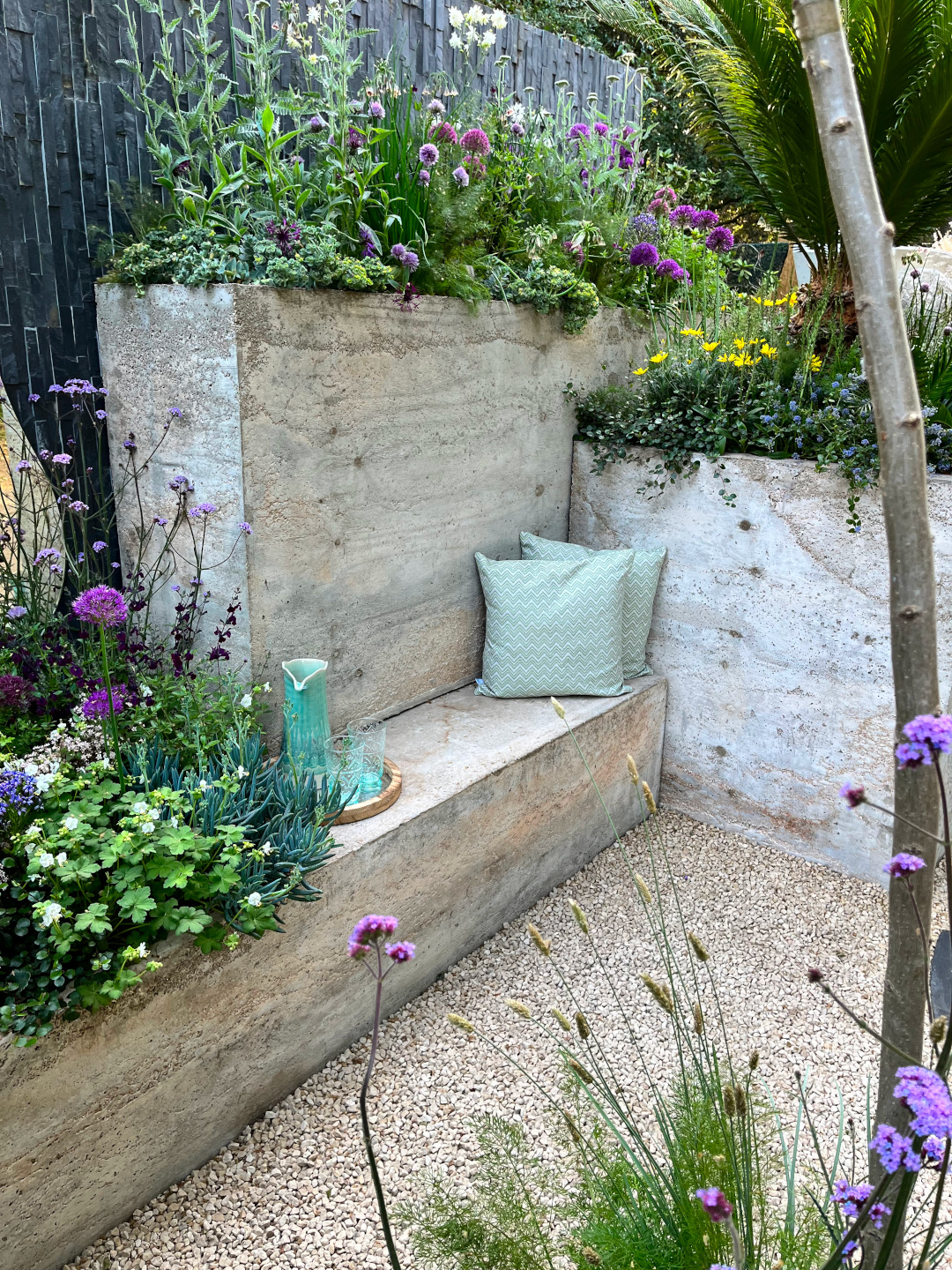 Against the back wall is a series of three large, staggered containers. The angles of these containers are broken up by a combination of soft-textured plants and plants cascading over the edges.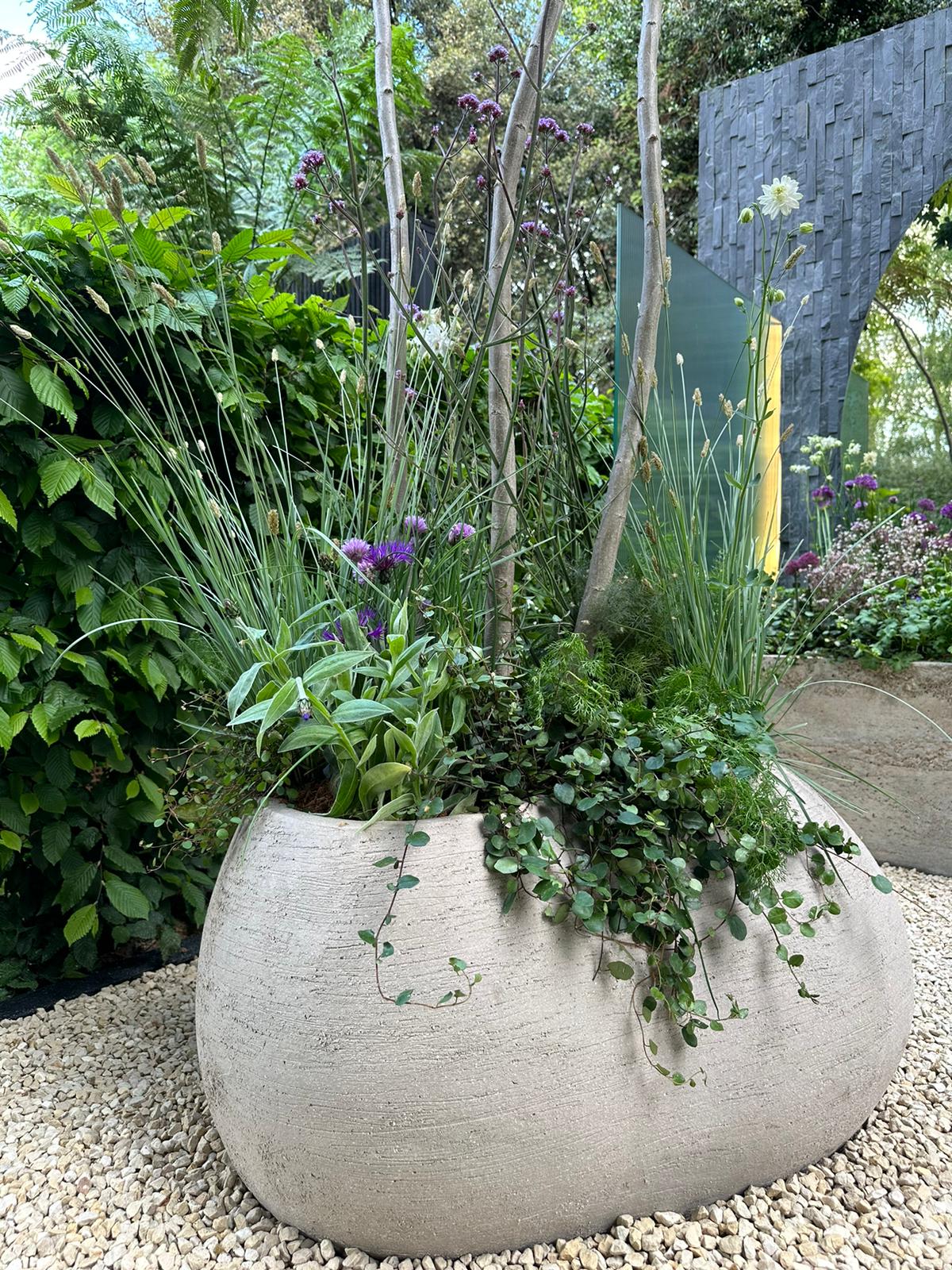 Take a closer look at the soil planter
An interior seating area invites a visiting guest to enter, and a mirror placed next to it reflects the plantings in the front bed and further breaks up the final look of the garden.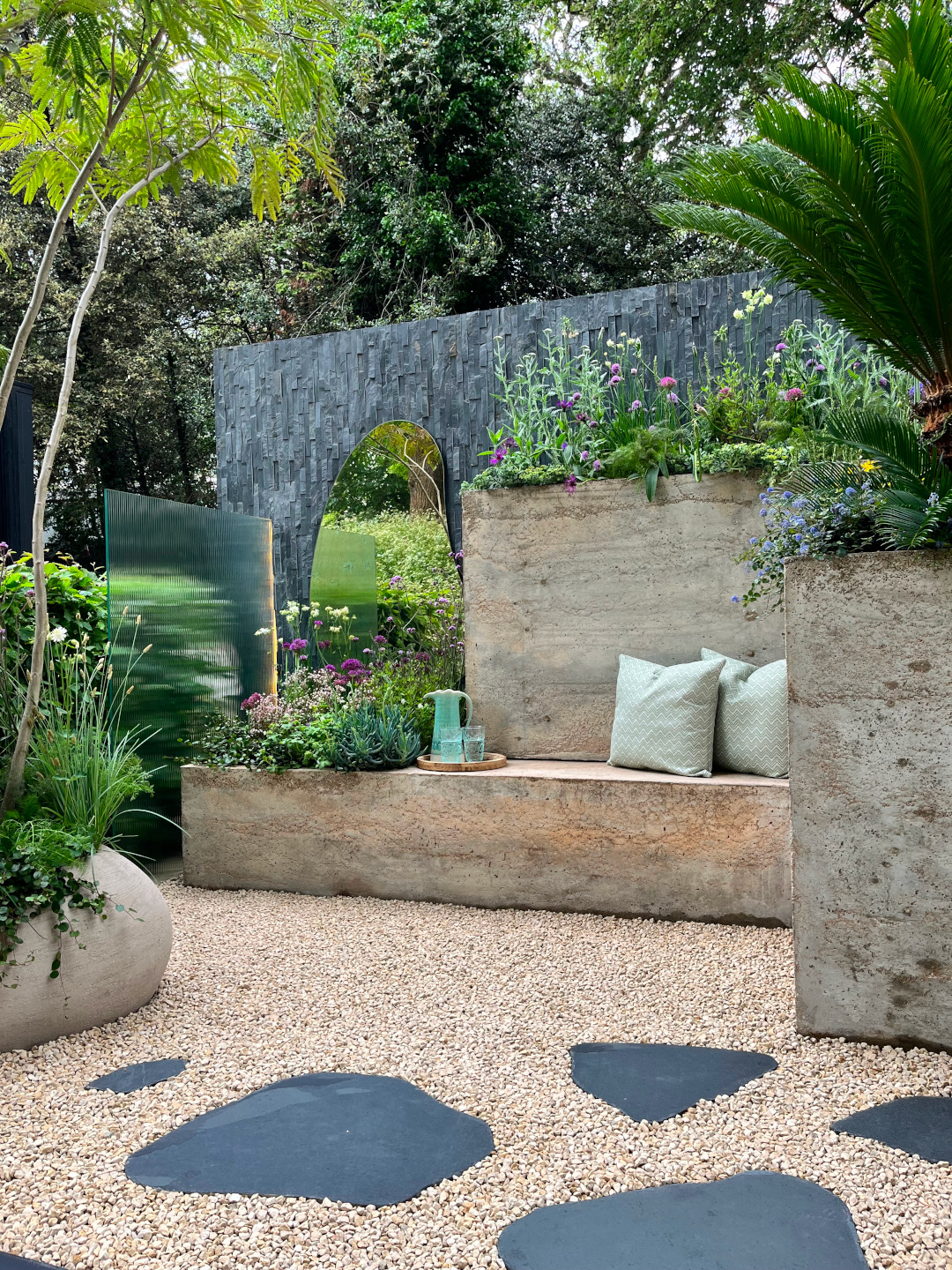 The soft color palette of the flowers grown in the highest rear container contrasts with the saturated dark slate back wall cladding. Adding a dark background and bright party borders also makes the eye think the garden is bigger.
Have a garden you'd like to share?
Have photos to share? We'd love to see your garden, a special collection of your favorite plants, or a wonderful garden you've had the chance to see!
To submit, send 5-10 photos. [email protected] Along with some information about the plants in the photos and where you took the photos. We'd love to know where you're located, how long you've been gardening, accomplishments you're proud of, failures you've learned from, hopes for the future, favorite plants, or your garden quirks. funny stories
Have a mobile phone? Tag your photos. Facebook, Instagram or Twitter With #FineGardening!
Have you received the GPOD by email yet? Sign up here.