Today we're back in Carla Z. Mudry's garden in Malvern, Pennsylvania, celebrating the blooms of the end of summer.
Azaleas (Rhododendron hybrids, Zones 6–9) are traditionally a feature of spring gardens, but new breeding, notable in the Encore series, has created forms that bloom in the spring and then rebloom in late summer, so we get a bit of spring delicacy in the late summer.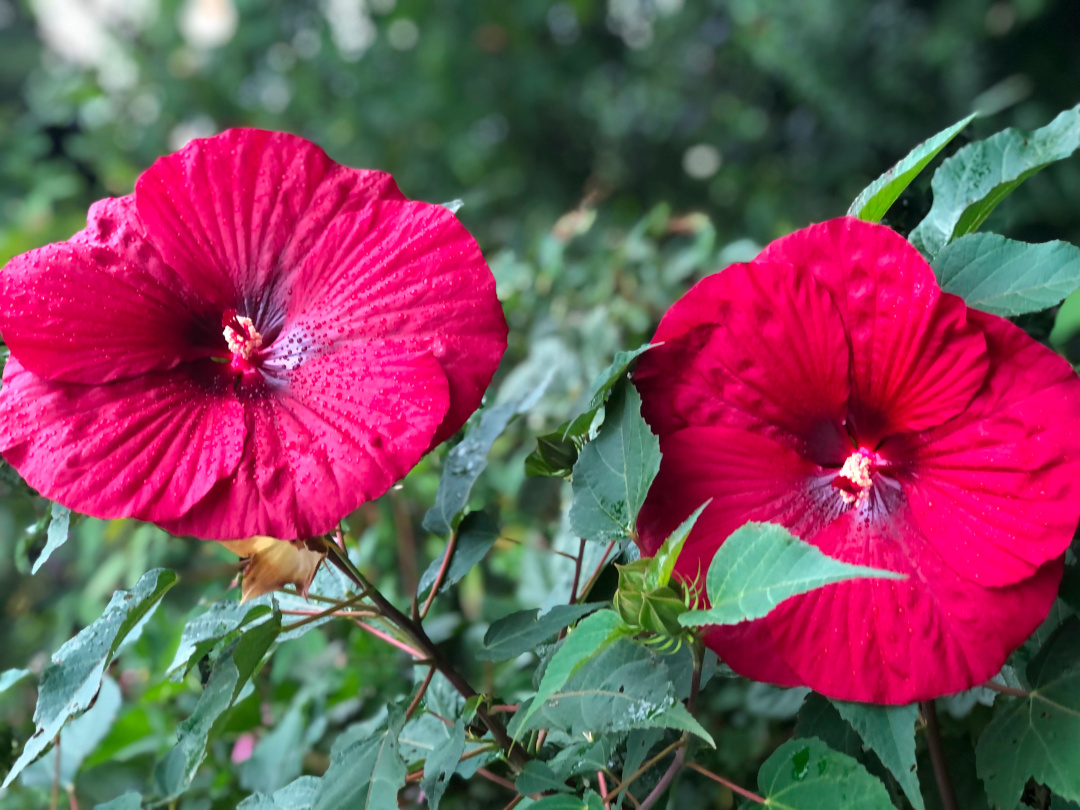 Hardy hibiscus like this are hybrids of U.S. native species such as Hibiscus moscheutos (Zones 5–9) and Hibiscus coccineus (Zones 5–9), and they end the summer by producing truly enormous flowers. As with most hibiscus, each individual bloom only lasts one day, but they are produced in great abundance and make a dramatic statement in late summer.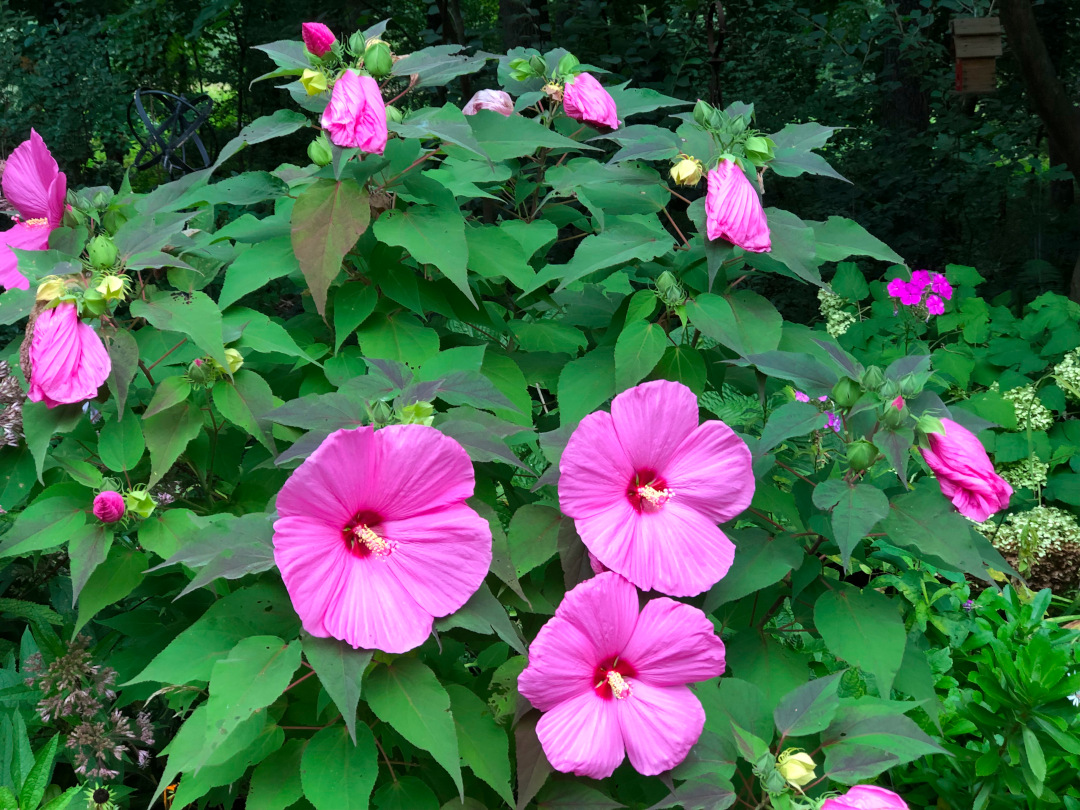 Hardy hibiscus come in a range of colors, from deep red to white and various pinks and bicolors in between.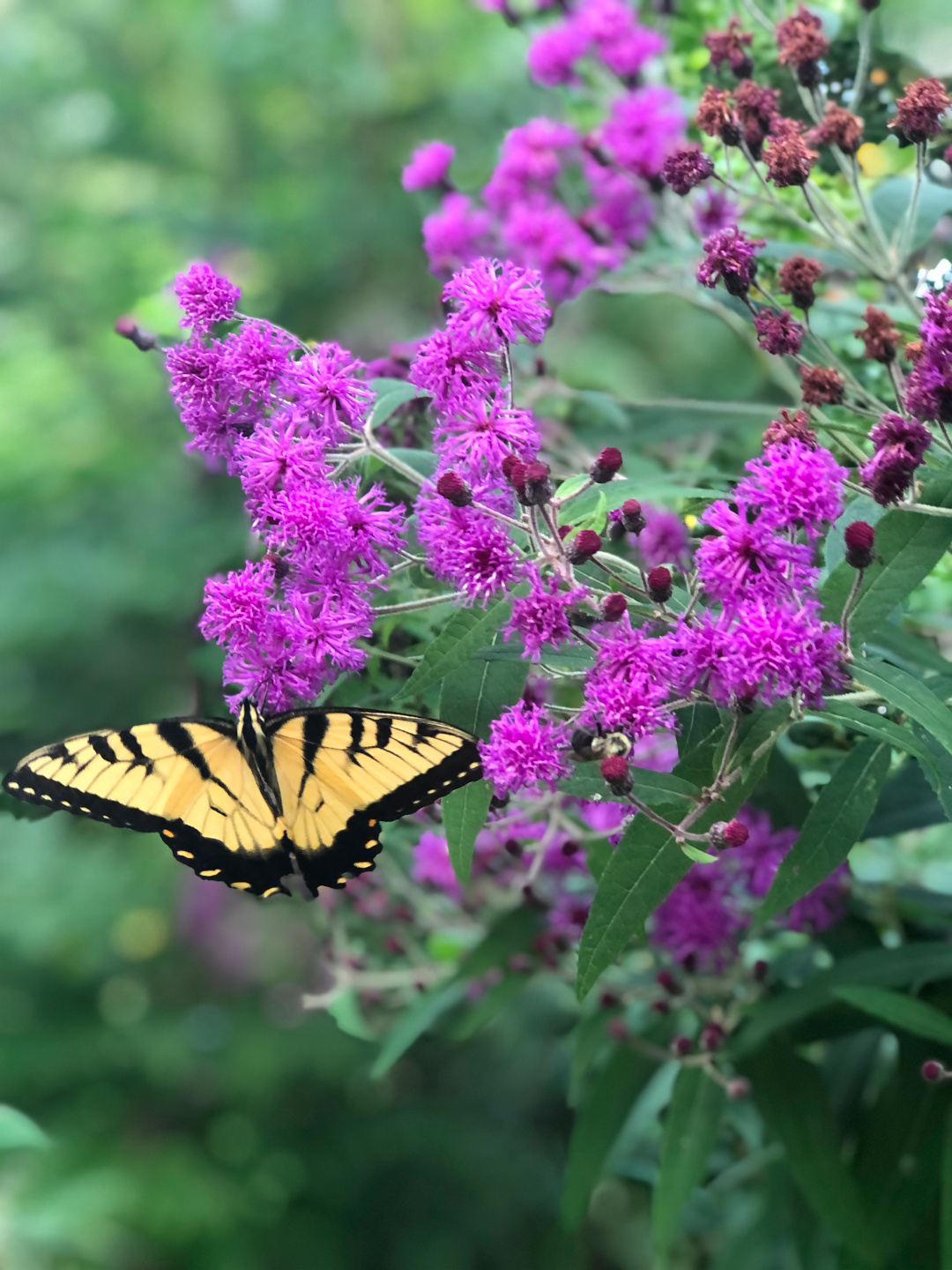 New York ironweed is a towering native perennial, that, depending on the form and garden conditions, can reach as tall as 6 or 8 feet. The large clusters of small purple flowers are very attractive to many insects, including this beautiful swallowtail butterfly.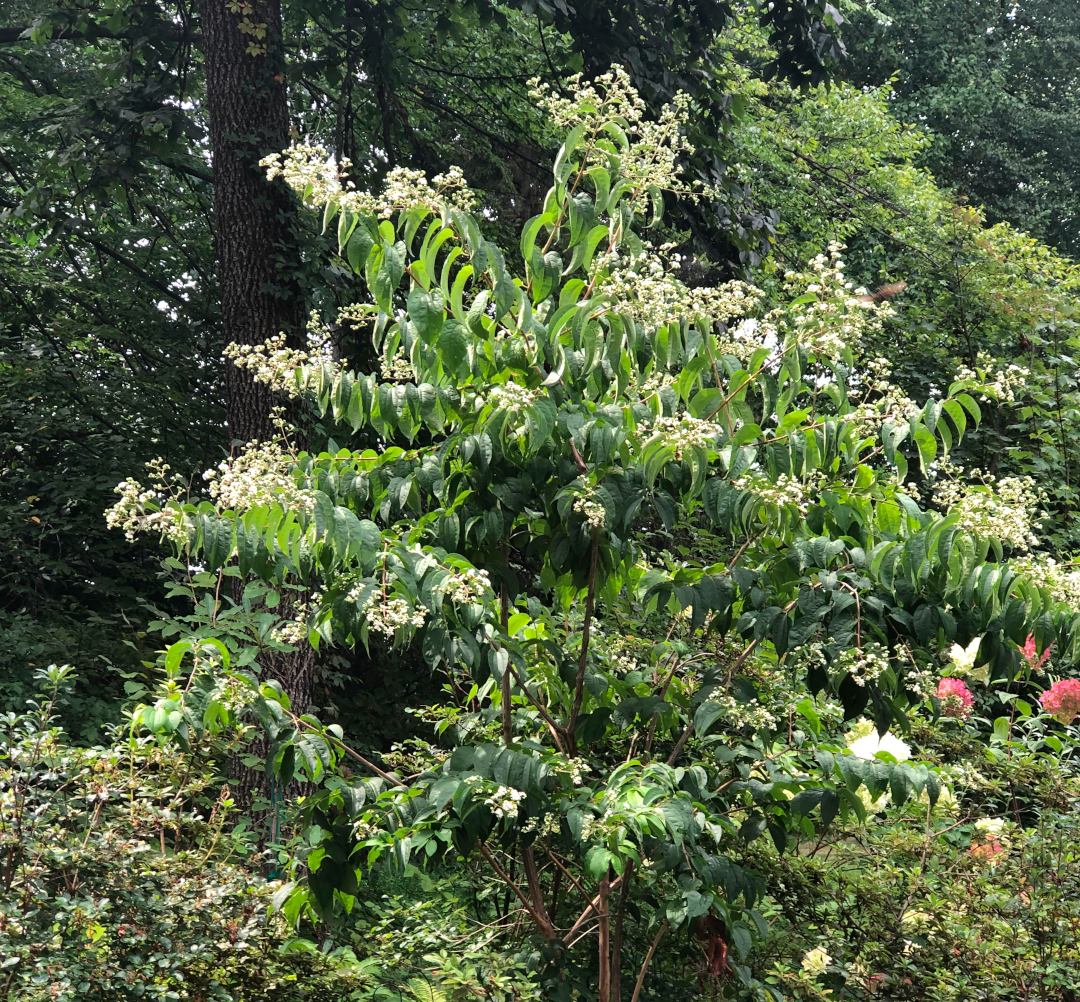 Seven-sons flower is a small tree that, unlike many trees, doesn't bloom in spring but rather late summer. The big clusters of white flowers develop into pinkish seed heads that remain attractive a long time.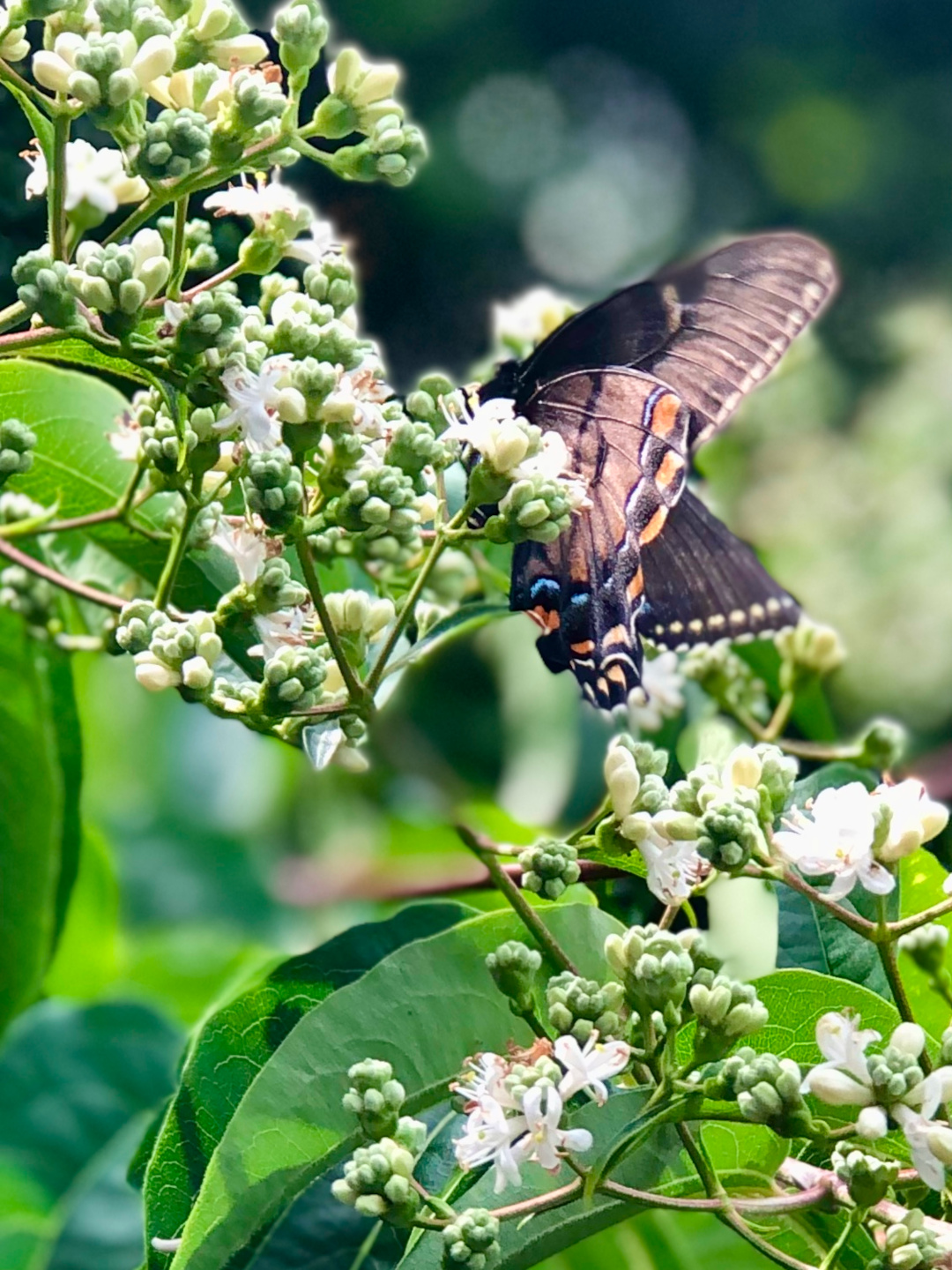 Though native to Asia, the blooms of seven-sons flower are very attractive to many of our native butterflies and other insects.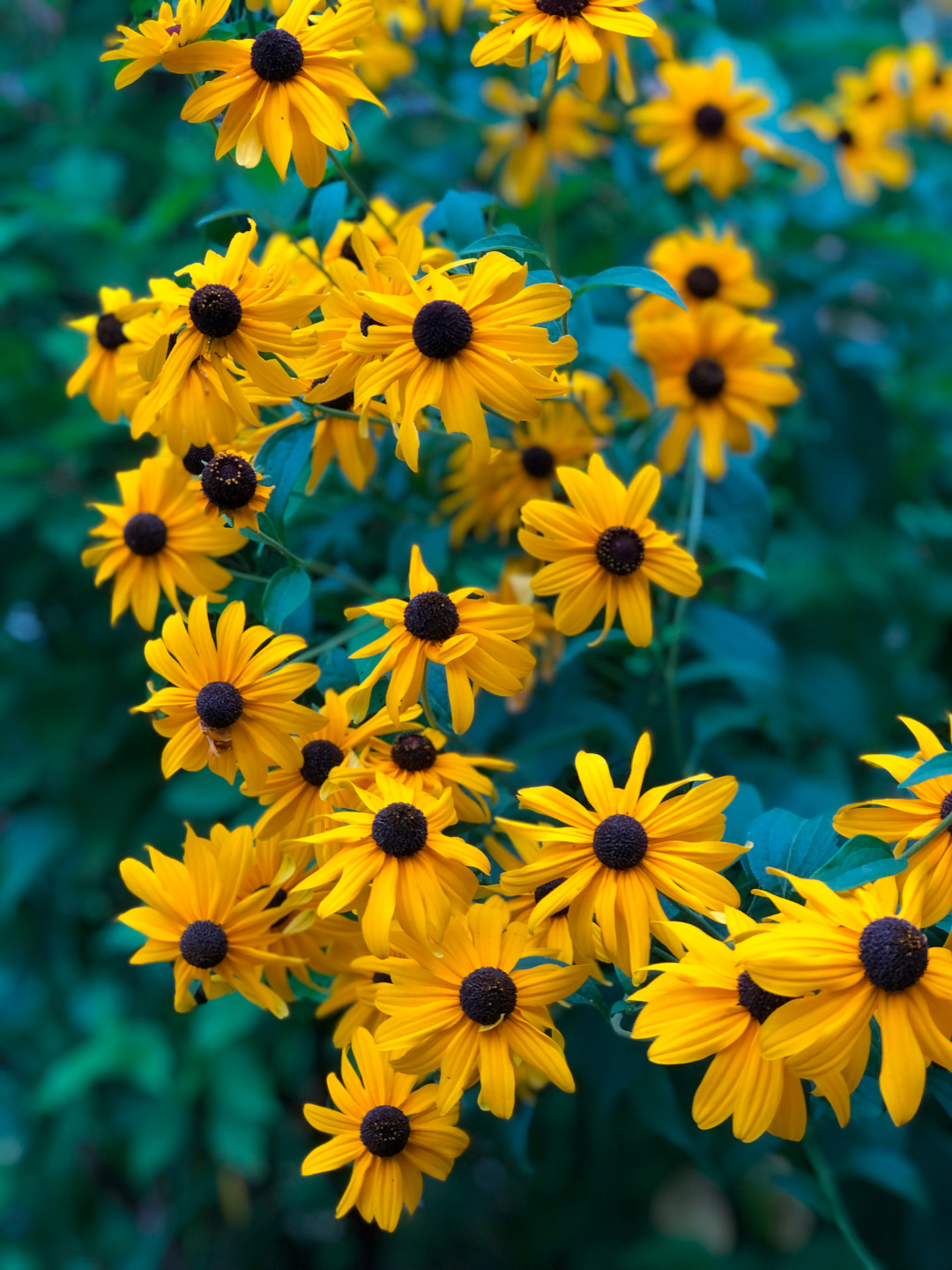 What says summer more than black-eyed Susans? So cheerful and vigorous!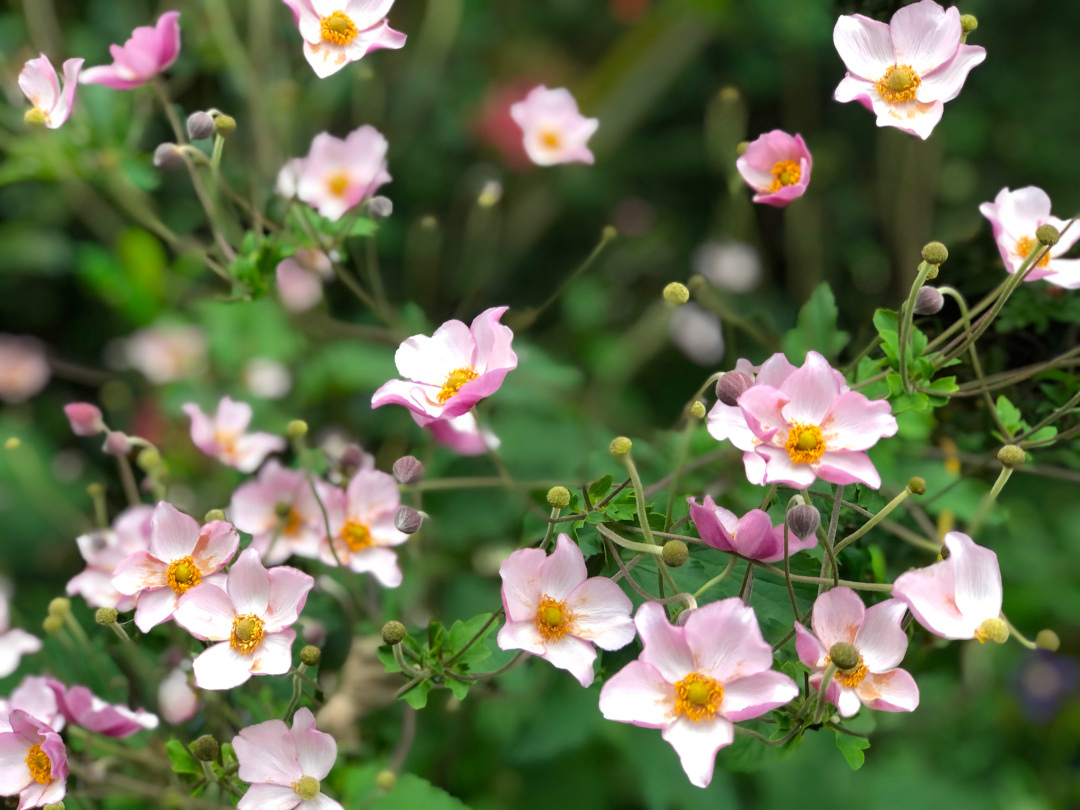 Another classic end-of-summer bloom is Japanese anemone (Anemone hupehensis, Zones 4–8). It thrives in sun or partial shade and brings a great parade of delicate-looking pink flowers on vigorous plants. Some cultivars can spread a little aggressively, so choose small growing selections for small gardens.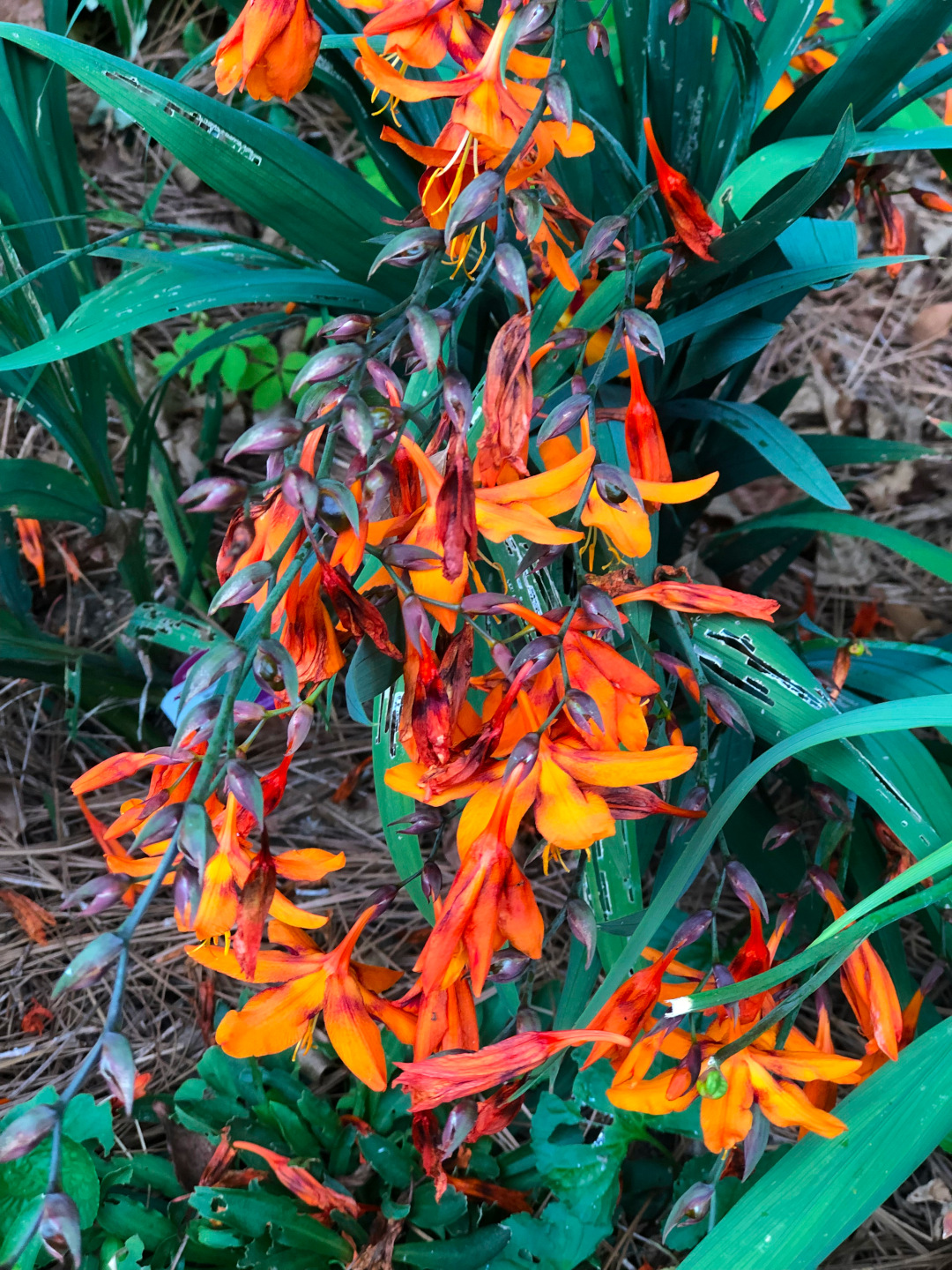 Crocosmia is a genus of bulbs native to South Africa that have brilliant yellow, orange, or red flowers in summer. This looks like it might be the classic cultivar 'Emily McKenzie' (Zones 6–9).
Have a garden you'd like to share?
Have photos to share? We'd love to see your garden, a particular collection of plants you love, or a wonderful garden you had the chance to visit!
To submit, send 5-10 photos to [email protected] along with some information about the plants in the pictures and where you took the photos. We'd love to hear where you are located, how long you've been gardening, successes you are proud of, failures you learned from, hopes for the future, favorite plants, or funny stories from your garden.
Have a mobile phone? Tag your photos on Facebook, Instagram or Twitter with #FineGardening!
Do you receive the GPOD by email yet? Sign up here.