My name is Glendon Elliott. My garden is in Jamestown, Rhode Island, on Konanicut Island, where, surrounded by water, we are always a bit warmer (or cooler in the spring) than our zone 6 location.
I was clipping some new growth. Quotance 'Royal Purple' (Zones 5-8) and noticed the shocking intense blue color of these irises. I just cut two blooms (three would be better) and placed them in the vase. Quotance I think it's a good effect.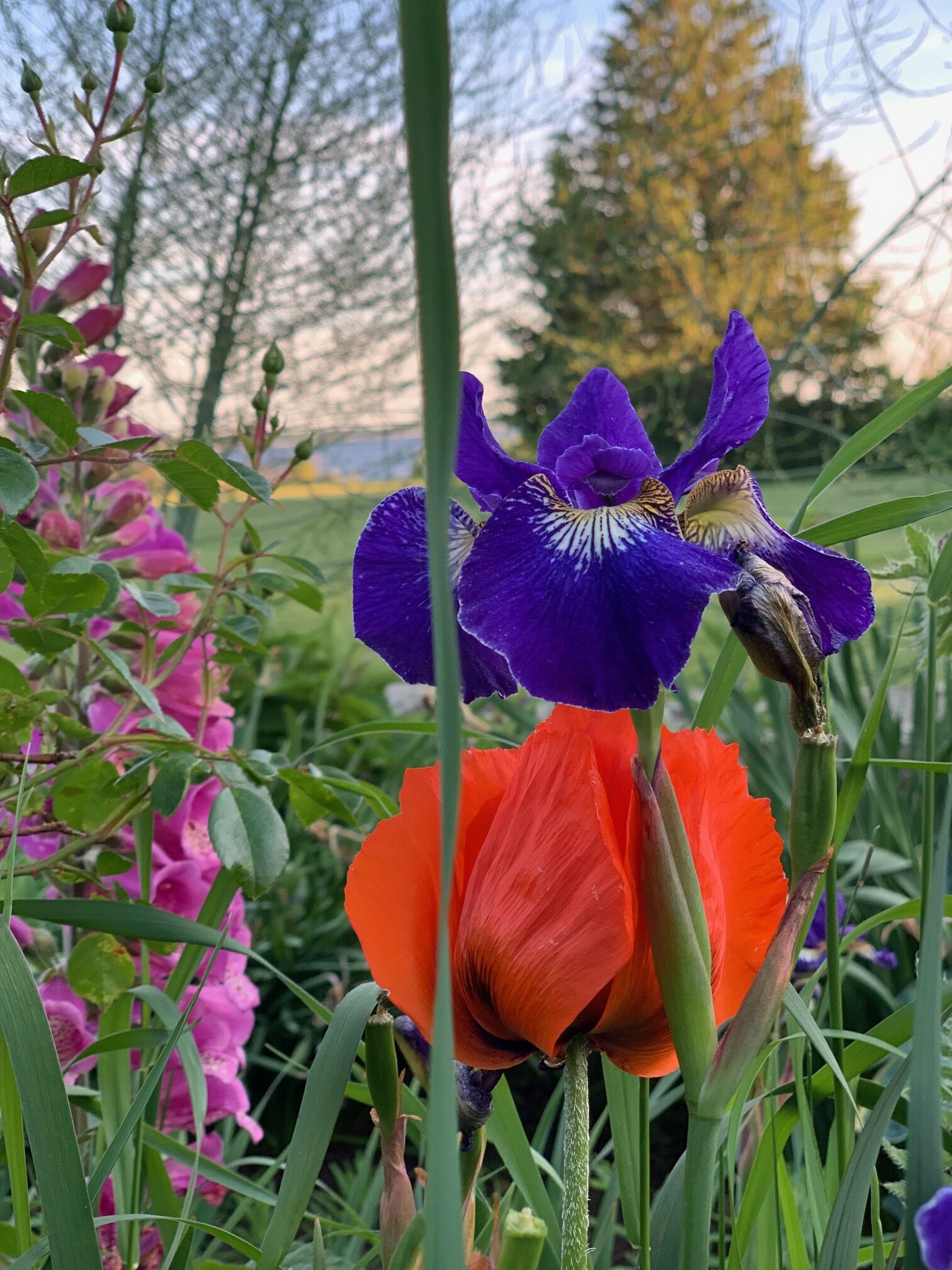 Look behind that eye-catching iris (Iris Siberiazones 3–8) and poppy (Papaver orientale, zones 3-9) and you'll see airy asparagus spears. Glendon likes to use it at the back of the border for height and texture and says this particular one sowed itself in that spot.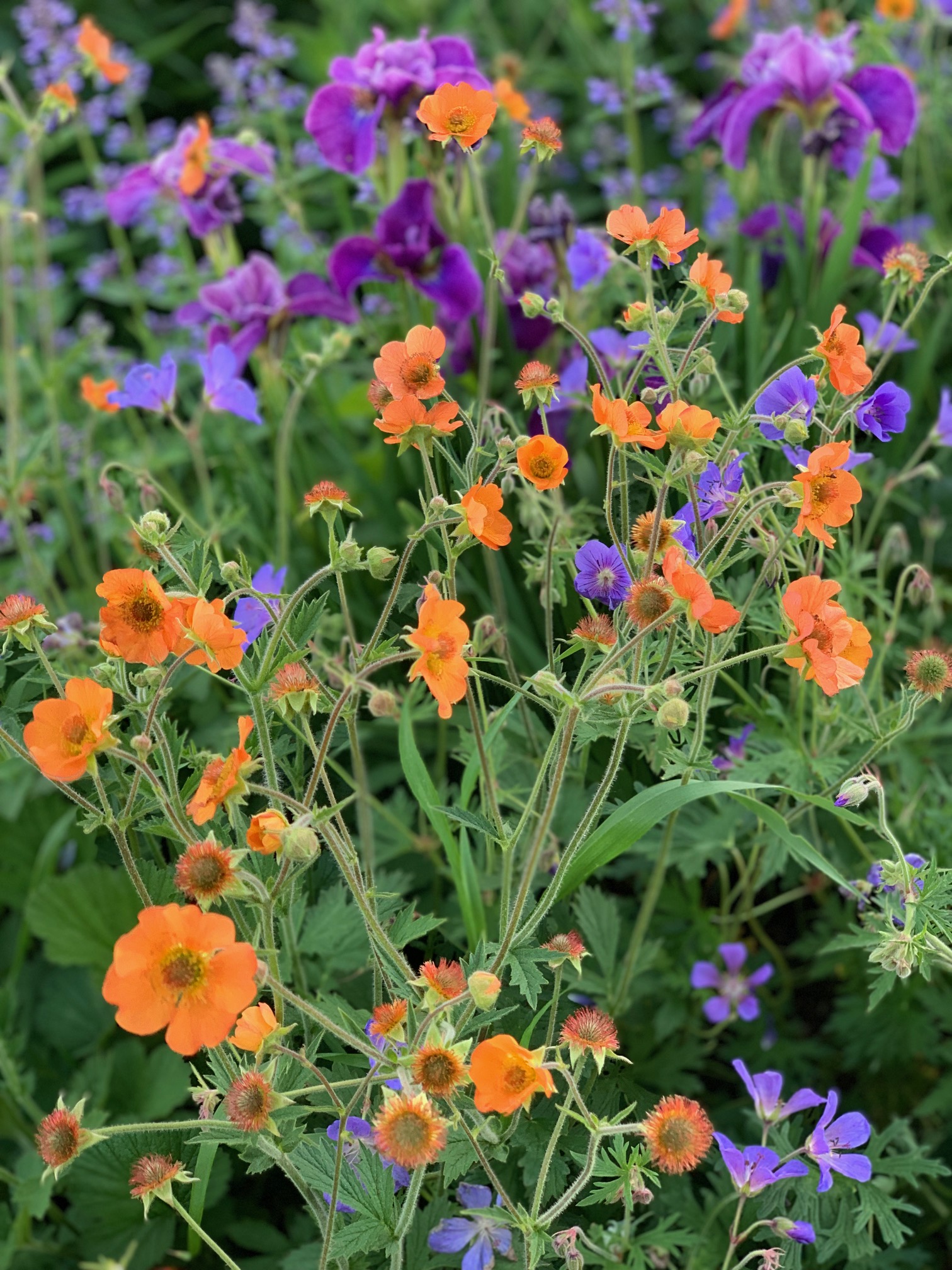 Brilliant orange Geom (Zones 4-7) Flowers against a background of purple irises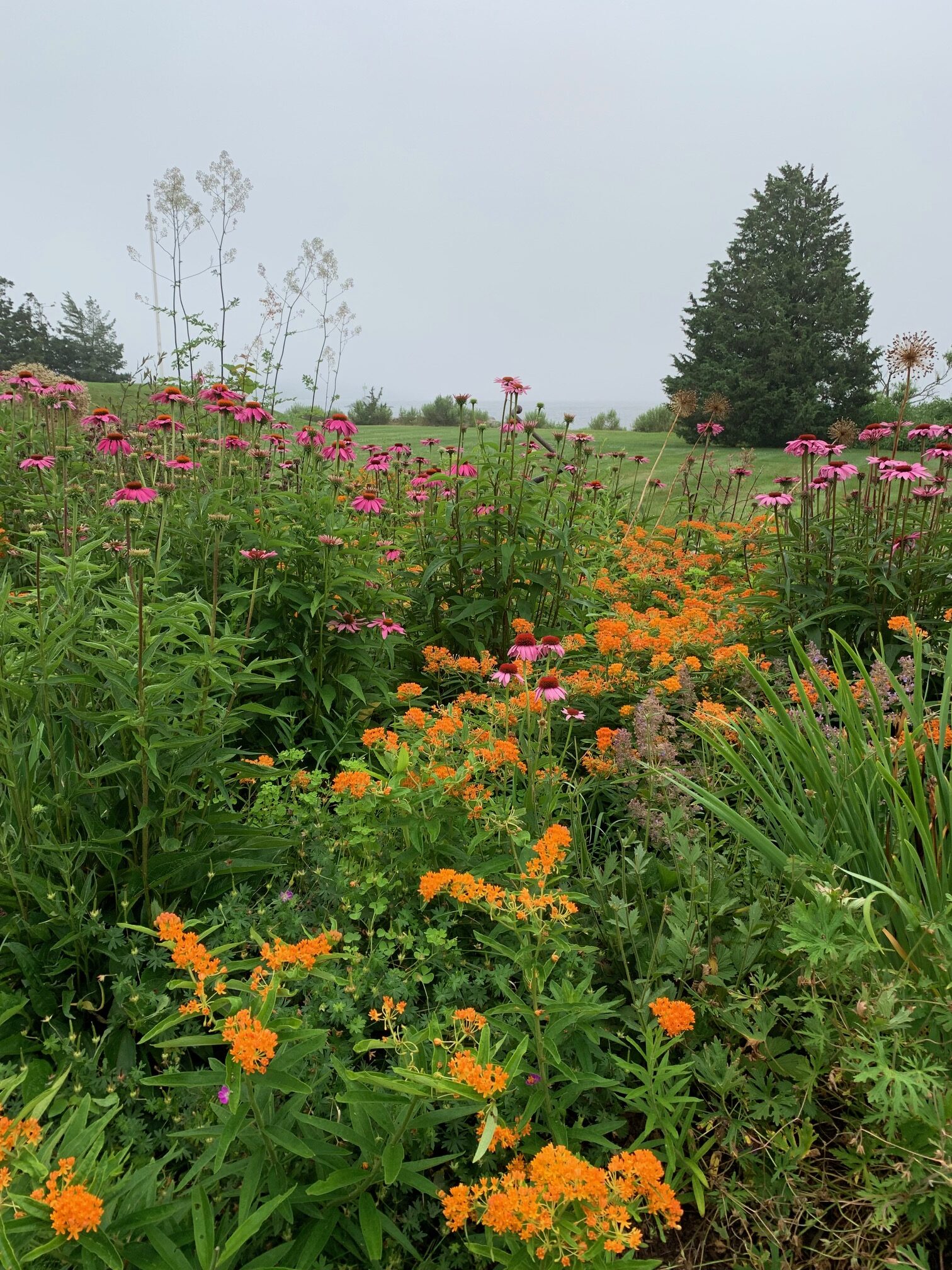 purple flower (Echinacea purpureazones 3–8) and butterfly weed (Asclepias Tuberculosiszones 5-9) look great together and welcome countless pollinators to feed on.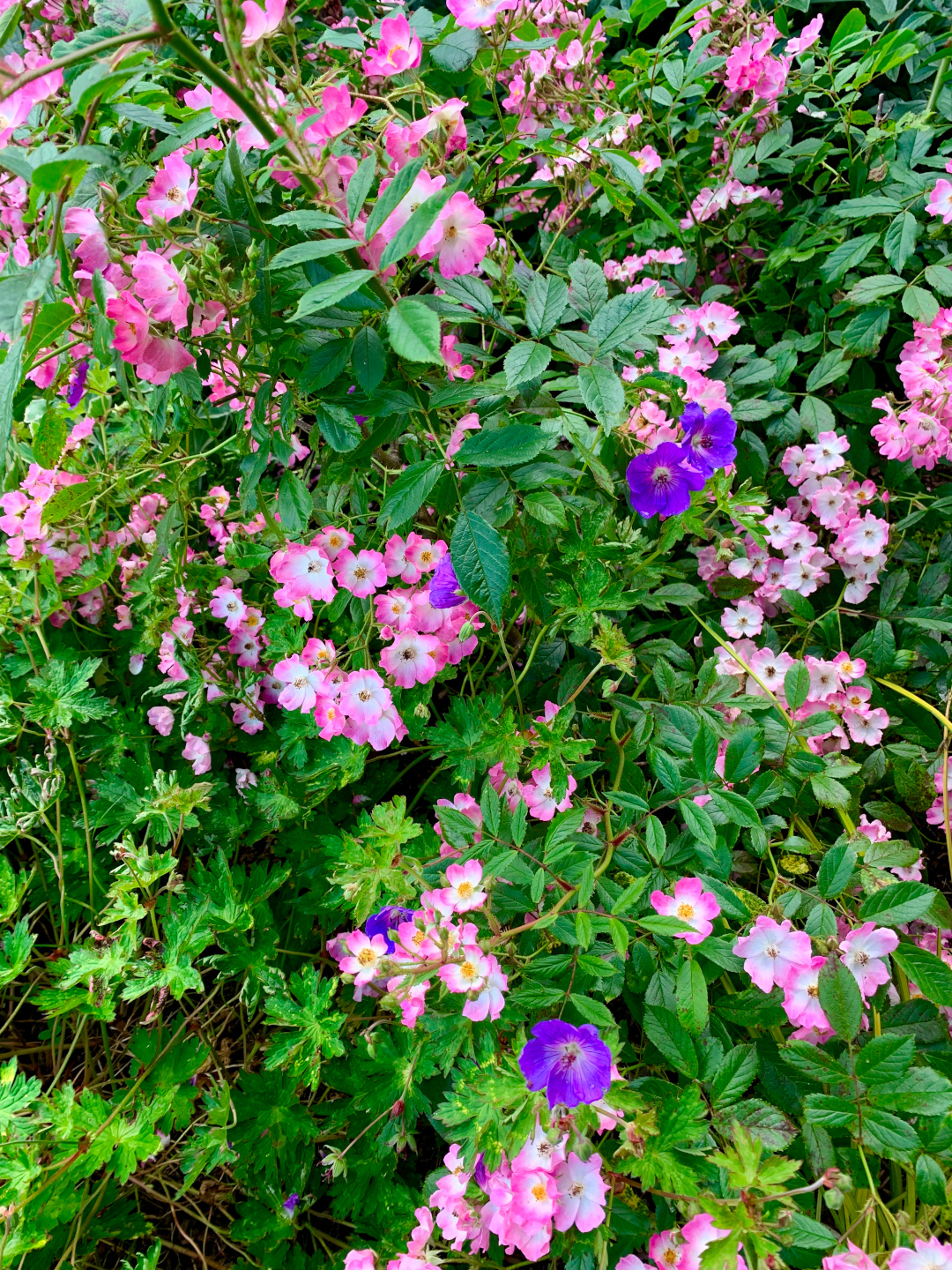 'Ballerina' rose (Rosa 'Ballerina', zones 5-9) and Geranium 'Rosen' (zones 5-8) make magic together.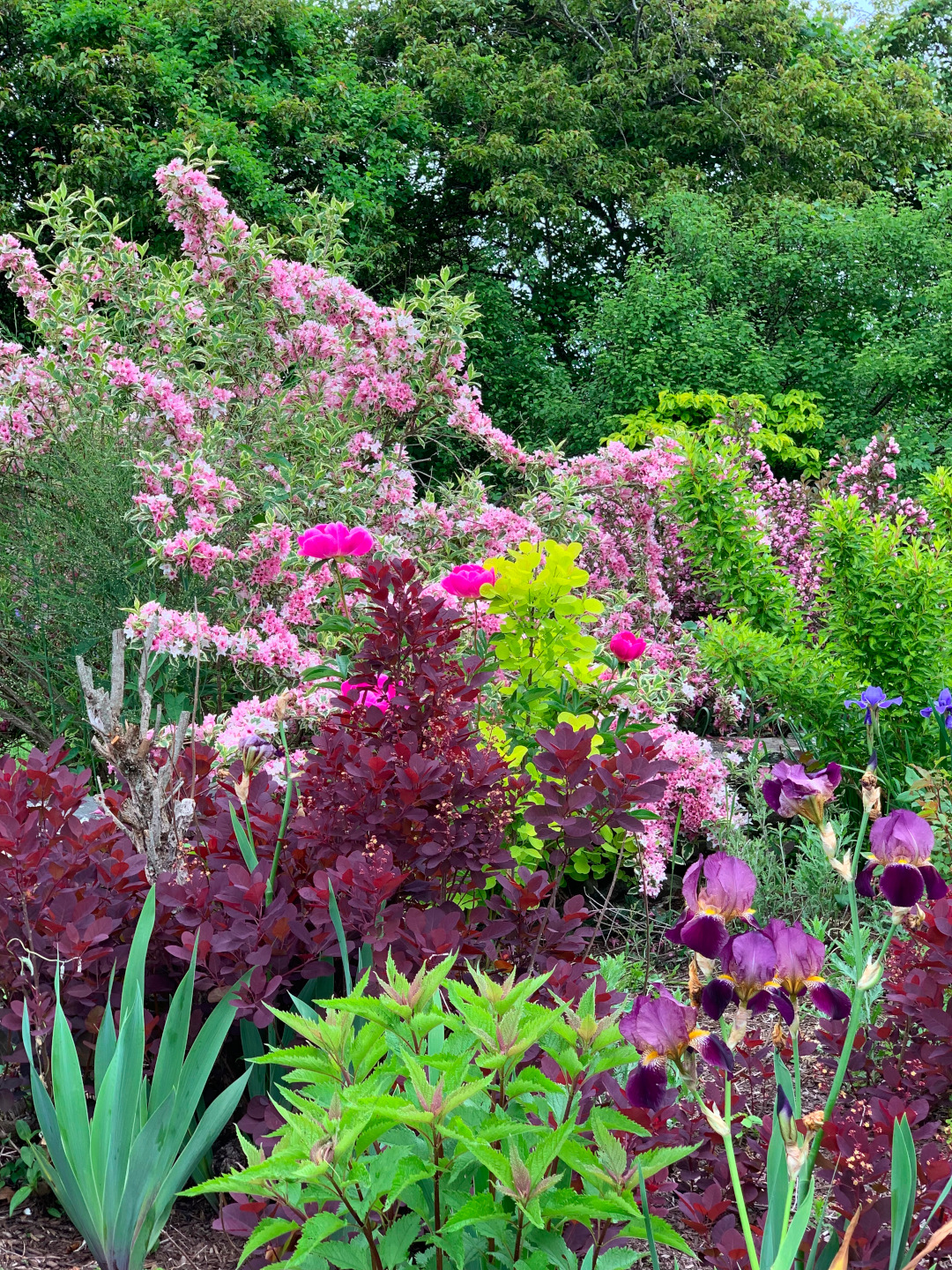 Vigila (Vigila Floridazones 5–9), smoky bush (Quotance coggygriazones 5–8), bearded iris (Iris hybrid, zones 3-8), and Gateway Joe peaweed (Euphytorium maculatum 'Gateway', Zones 4-8) makes a lovely garden scene.
Have a garden you'd like to share?
Have photos to share? We'd love to see your garden, a special collection of your favorite plants, or a wonderful garden you've had the chance to see!
To submit, send 5-10 photos. [email protected] Along with some information about the plants in the photos and where you took the photos. We'd love to know where you're located, how long you've been gardening, accomplishments you're proud of, failures you've learned from, hopes for the future, favorite plants, or your garden quirks. funny stories
Have a mobile phone? Tag your photos. Facebook, Instagram or Twitter With #FineGardening!
Have you received the GPOD by email yet? Sign up here.