Our names are Joni and April, and we're from Barnsley in the North of England. We have recently moved to a brand new property with a rectangle of grass for the garden. Over the last five months we have transformed the garden into the beginning of a tropical paradise, the main feature of which is a poolless waterfall. Neither of us had ever planned a garden before. However, we have done all the work ourselves by using YouTube videos and online articles for help.
The planting is on a tropical theme, mainly with small plants we can see growing inside, with some large tree ferns and palms to provide some height from the start.
With a dramatic tropical feel, the hard work has clearly paid off.
Looking at the garden from another angle.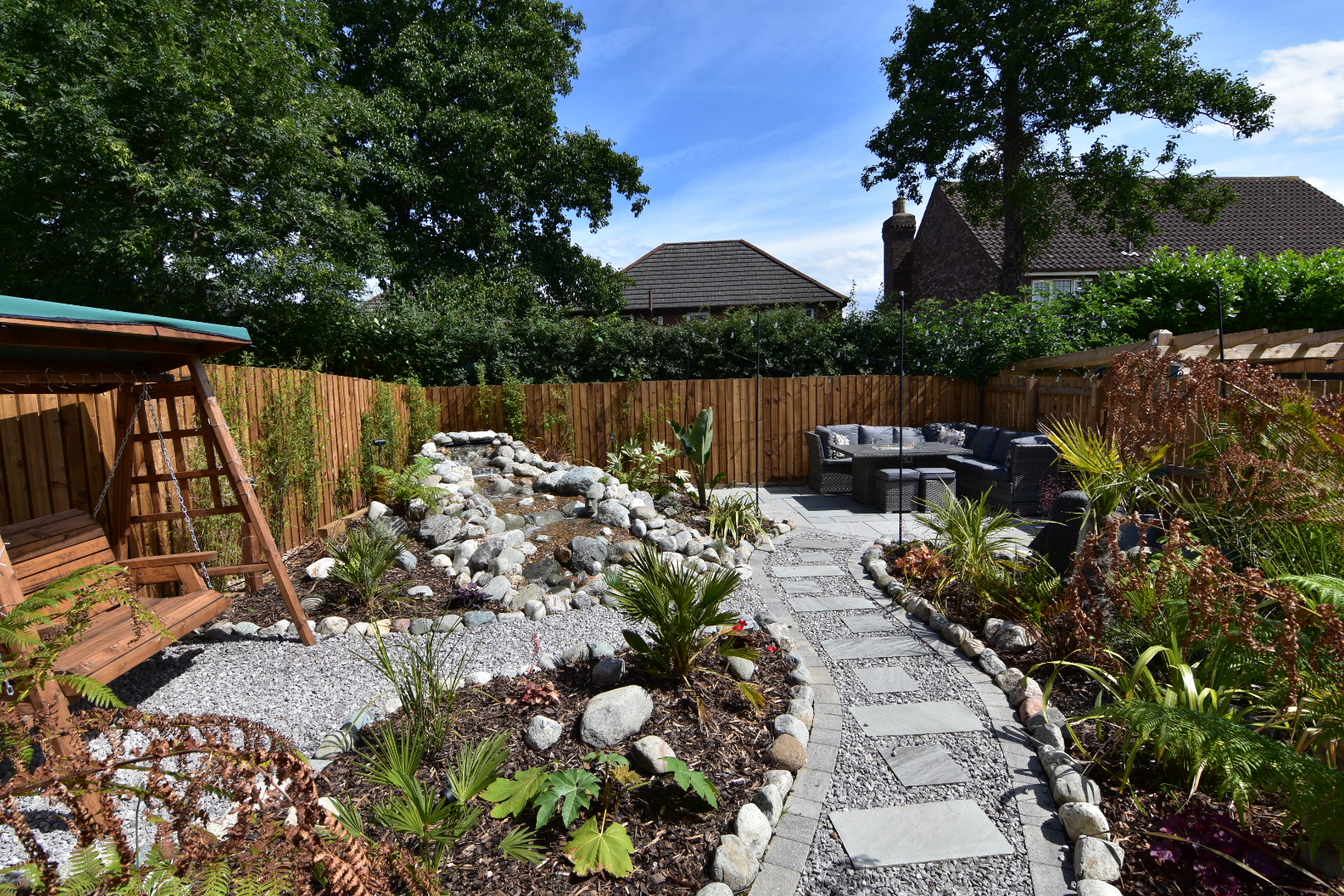 This view better shows the waterfall and the beautiful stone paths. There is a great transition from the formal pavers of the seating area to the more informal gravel paths in the rest of the garden. And the waterfall makes a great statement; I bet it looks great too!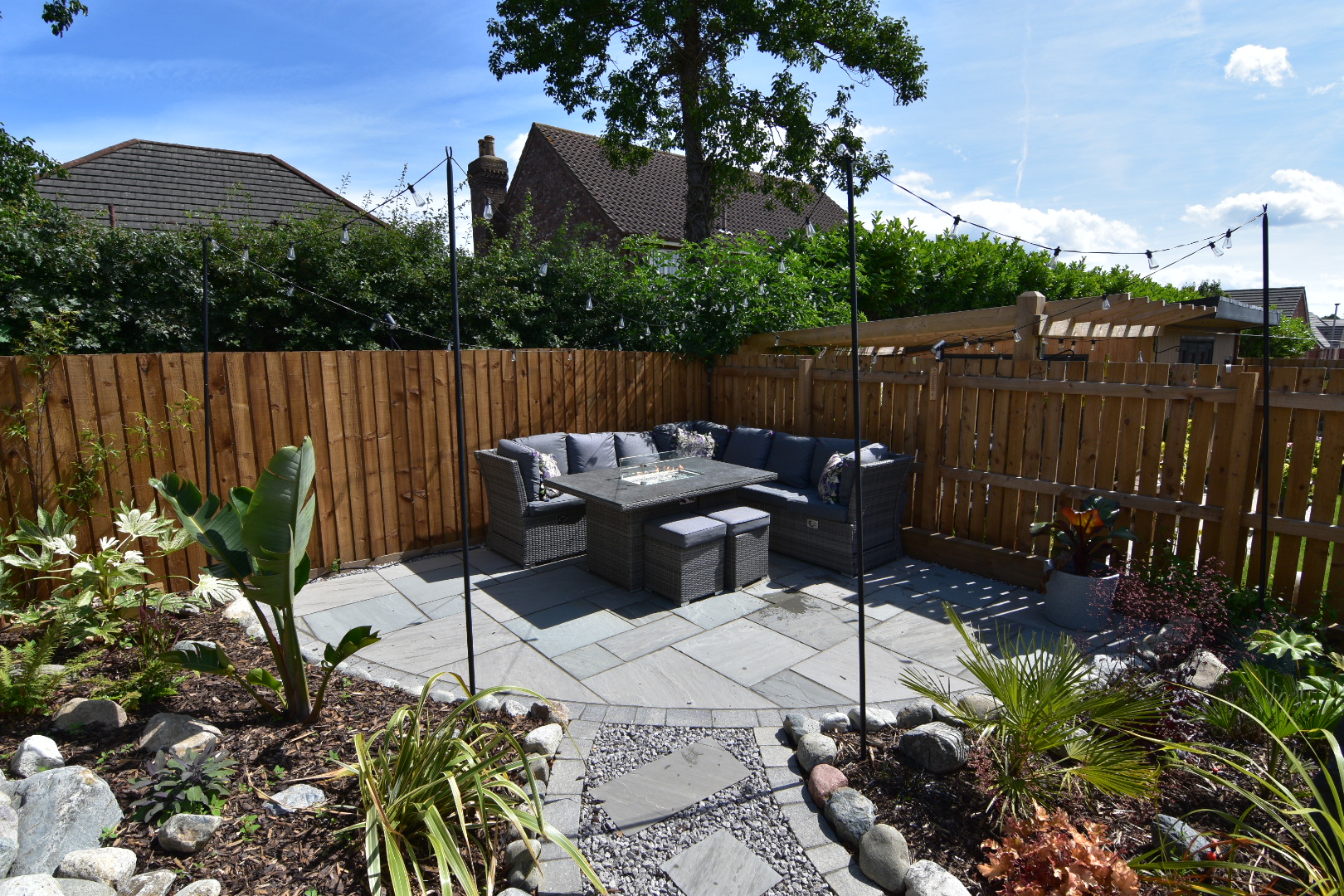 A great place to sit and enjoy the garden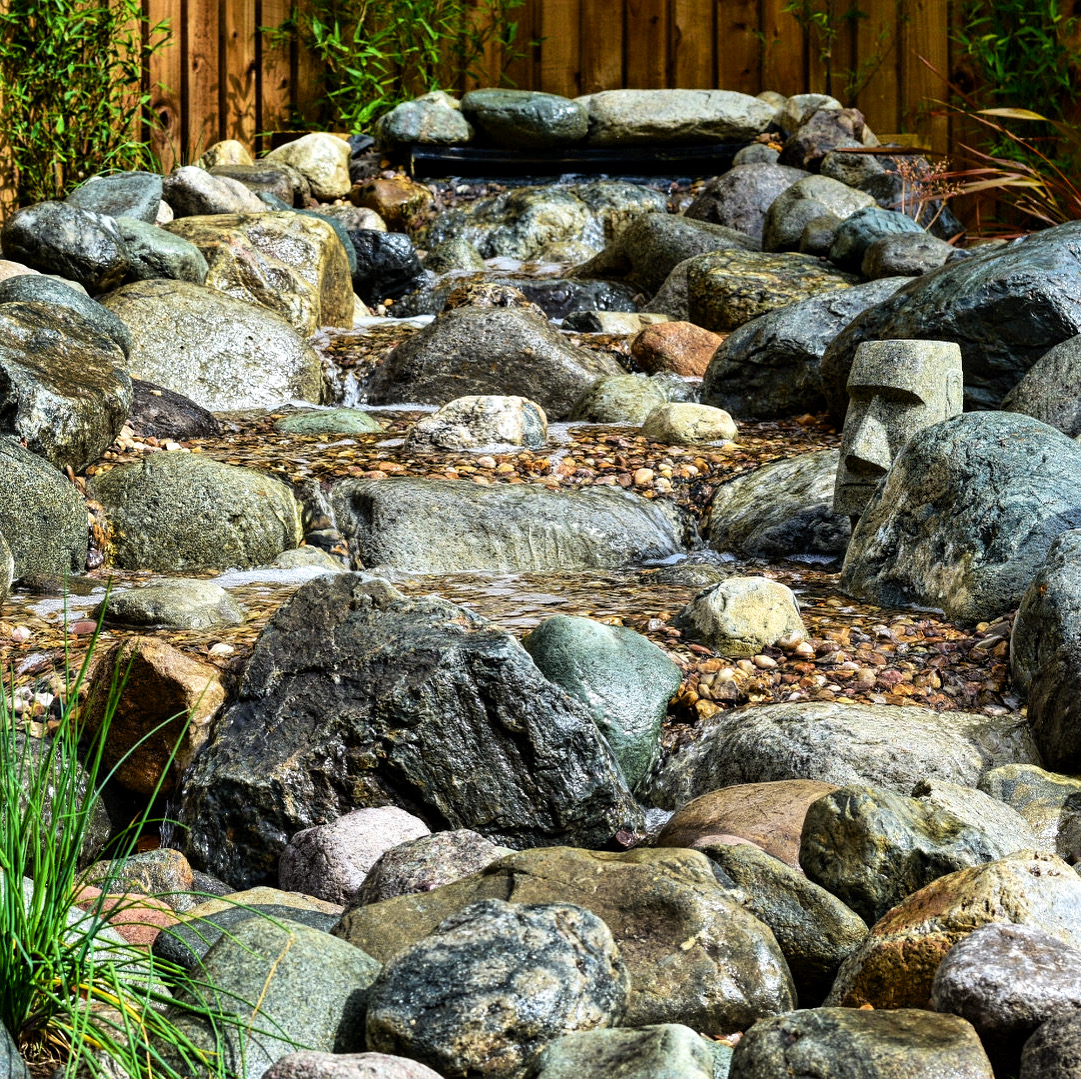 The design of this waterfall is pondless, meaning that instead of having an attached pond, the waterfall is only pumped from a hidden reservoir. It offers the beauty of a waterfall but in less space and without the maintenance of a pool.
If you want to see more of how Joni and April created this cool waterfall, check out their Instagram: @jonnysjunglegarden
Have a garden you'd like to share?
Have photos to share? We'd love to see your garden, a special collection of your favorite plants, or a wonderful garden you've had the chance to see!
To submit, send 5-10 photos. [email protected] Along with some information about the plants in the photos and where you took the photos. We'd love to know where you're located, how long you've been gardening, accomplishments you're proud of, failures you've learned from, hopes for the future, favorite plants, or funny garden stories.
Have a mobile phone? Tag your photos. Facebook, Instagram or Twitter With #FineGardening!
Have you received the GPOD by email yet? Sign up here.