[ad_1]

My name is Pam Alvord. In 2019 I submitted photos of my North Carolina garden to Zone 7B (Learning from Gardening in Different Seasons). I explained that I have gardened and lived in many states and climates across the country. Two years ago, my husband and I moved to south-central Montana (Zone 4b) to retire and be closer to family. We purchased a 27-year-old home on 2½ acres with an abundance of mature trees and a pond in an established neighborhood. The yard and house needed some TLC, so we got the chance to paint the entire house, expand the existing garden and create new ones. My husband built raised beds, and we planted 100 plants to rekindle my love of the cottage garden. In the short time we've been here, I've planted over 1,000 spring bulbs and added plants, water sources and food to give our yard a certificate of authenticity. Wildlife habitat And King Corridor. Getting along with Montana's nature has been a challenge with hot, dry summers, cold snowy winters and wind, but the open skies with the most incredible sunrises and sunsets have been worth it. Further plans are for more raised beds, native landscaping and a greenhouse. In retirement we are enjoying every step of making it our own.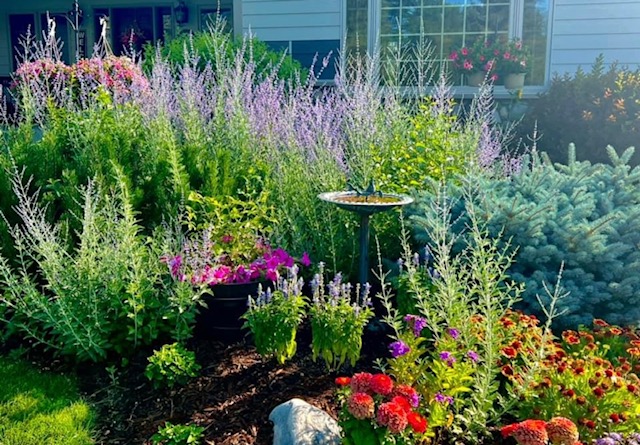 One of the garden beds, with clouds of airy purple flowers of Russian Sage (Salvia Yangizones 4-9).
Double-flowered tulips start the drama in spring.
The incredible Montana sky hovers over the pond.
A swallowtail butterfly Lantana (Lying down Camerazones 9-11 or as an annual).
Sunflower (Helinthus annuus,annual) are beautiful and an excellent food source for pollinators, and birds feed on them as they mature.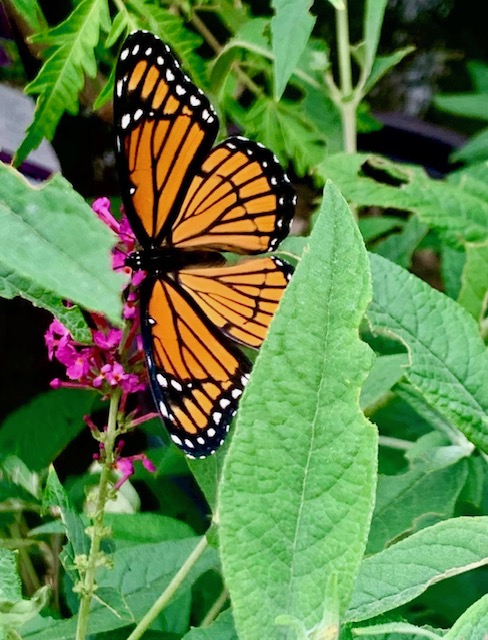 A monarch butterfly refuels at a way station.
Bright red hardy hibiscus (Hibiscus hybrid, zones 4-10) brighten up the summer garden.
A delightful hanging basket of a million bells (Calibrachoa (hybrid, zones 9-11 or as annual)
Have a garden you'd like to share?
Have photos to share? We'd love to see your garden, a special collection of your favorite plants, or a wonderful garden you've had the chance to see!
To submit, send 5-10 photos. [email protected] Along with some information about the plants in the photos and where you took the photos. We'd love to know where you're located, how long you've been gardening, accomplishments you're proud of, failures you've learned from, hopes for the future, favorite plants, or your garden quirks. funny stories
Have a mobile phone? Tag your photos. Facebook, Instagram or Twitter With #FineGardening!
Have you received the GPOD by email yet? Sign up here.


[ad_2]