Today's photos are by Patricia Smith.
My favorite moments of the day are in my gardens. I love sharing my gardens and photos of my gardens with everyone in hopes that I can give them a few moments of peace and quiet.
It's hard to get more romantic and serene than the perfect rose. It looks like one of David Austin's varieties, combining old-fashioned rose forms with modern rebloom and growth habits.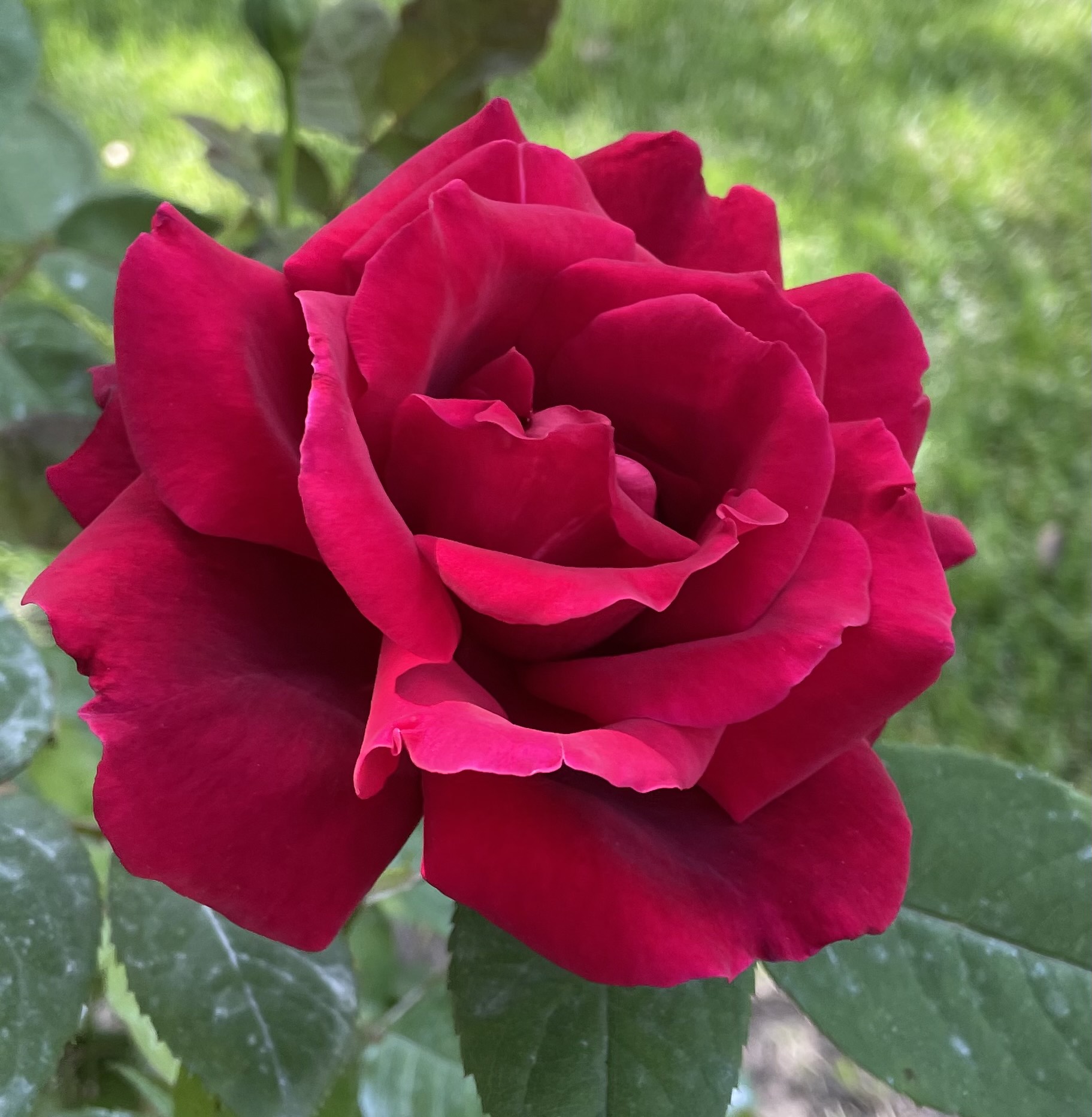 Is there a better plant than the rich, velvety red rose?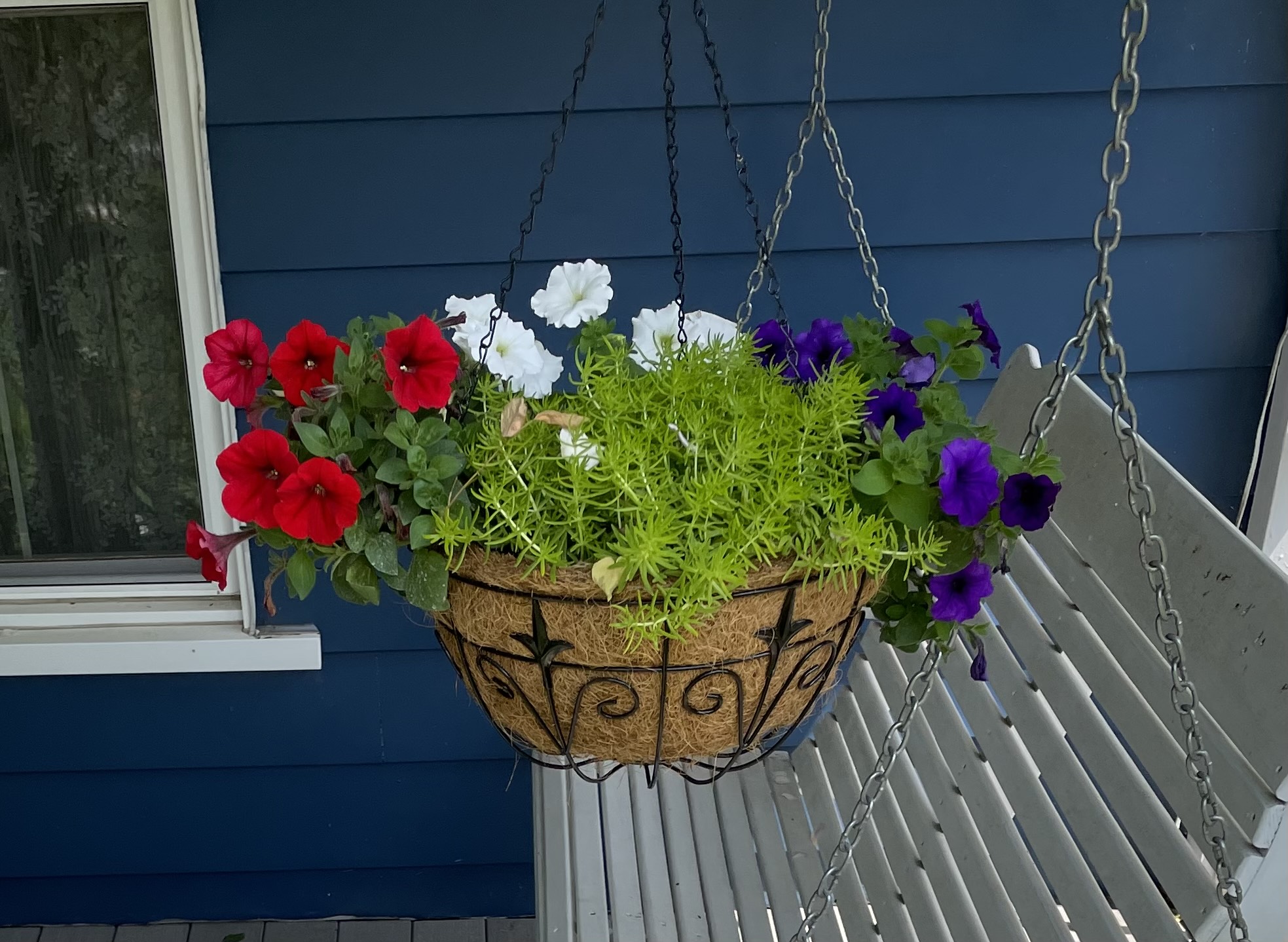 Red, white and blue petunias (Petunia Hybrids, zones 10-11 or as annuals (yellow sedum in this hanging basket).Sedum 'Angelina', zones 5-9).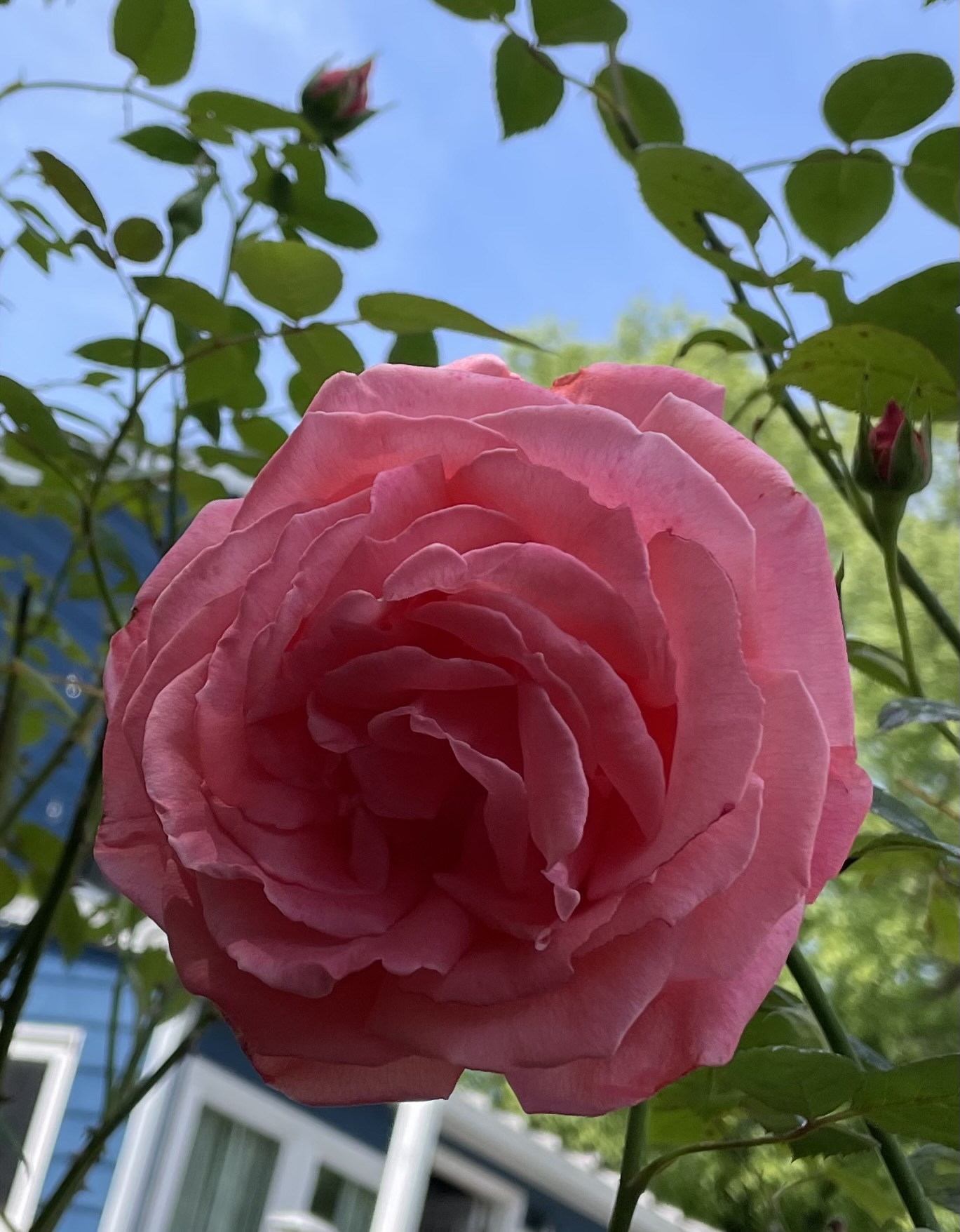 Here is another stunning rose. I love this angle, looking at the nodding flower, with more flower buds and the blue sky above.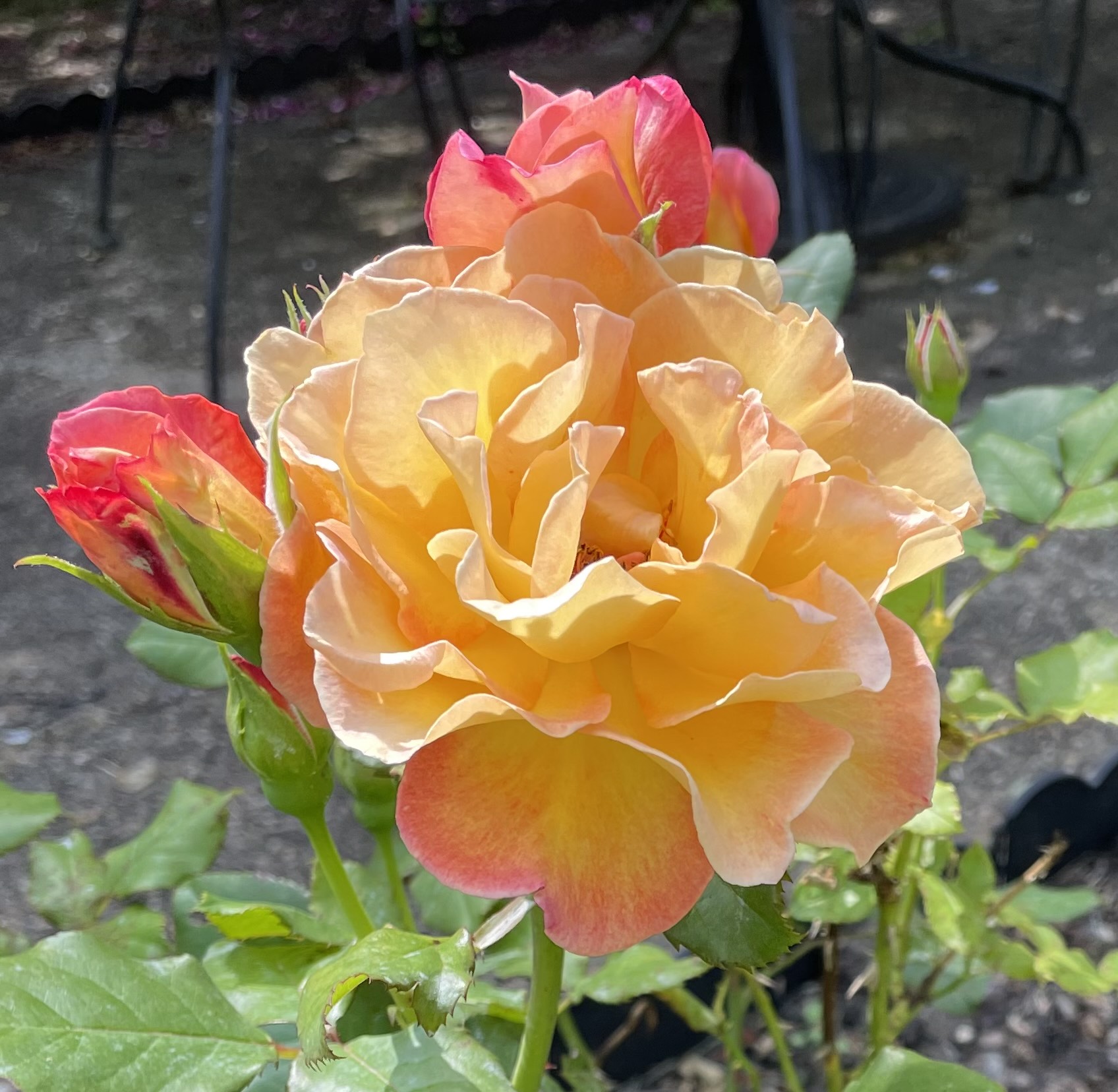 This brilliantly colored rose looks like it could be a classic 'Joseph's Coat' variety.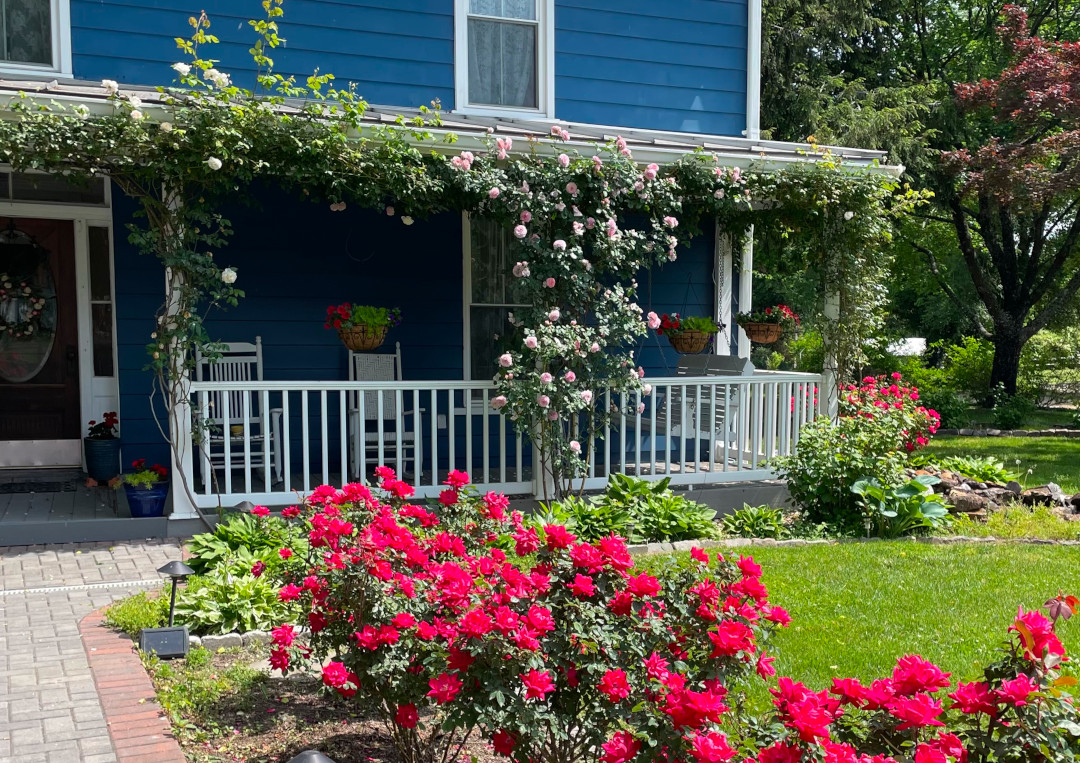 The front porch is lined with climbing roses that are just dripping with bloom. Climbing roses do not cling to structures themselves. Each stick has to be carefully tied into place, which can be a difficult process because of the thorns. Patricia's hard work growing and training these roses has paid off incredibly. Her front porch is spectacular.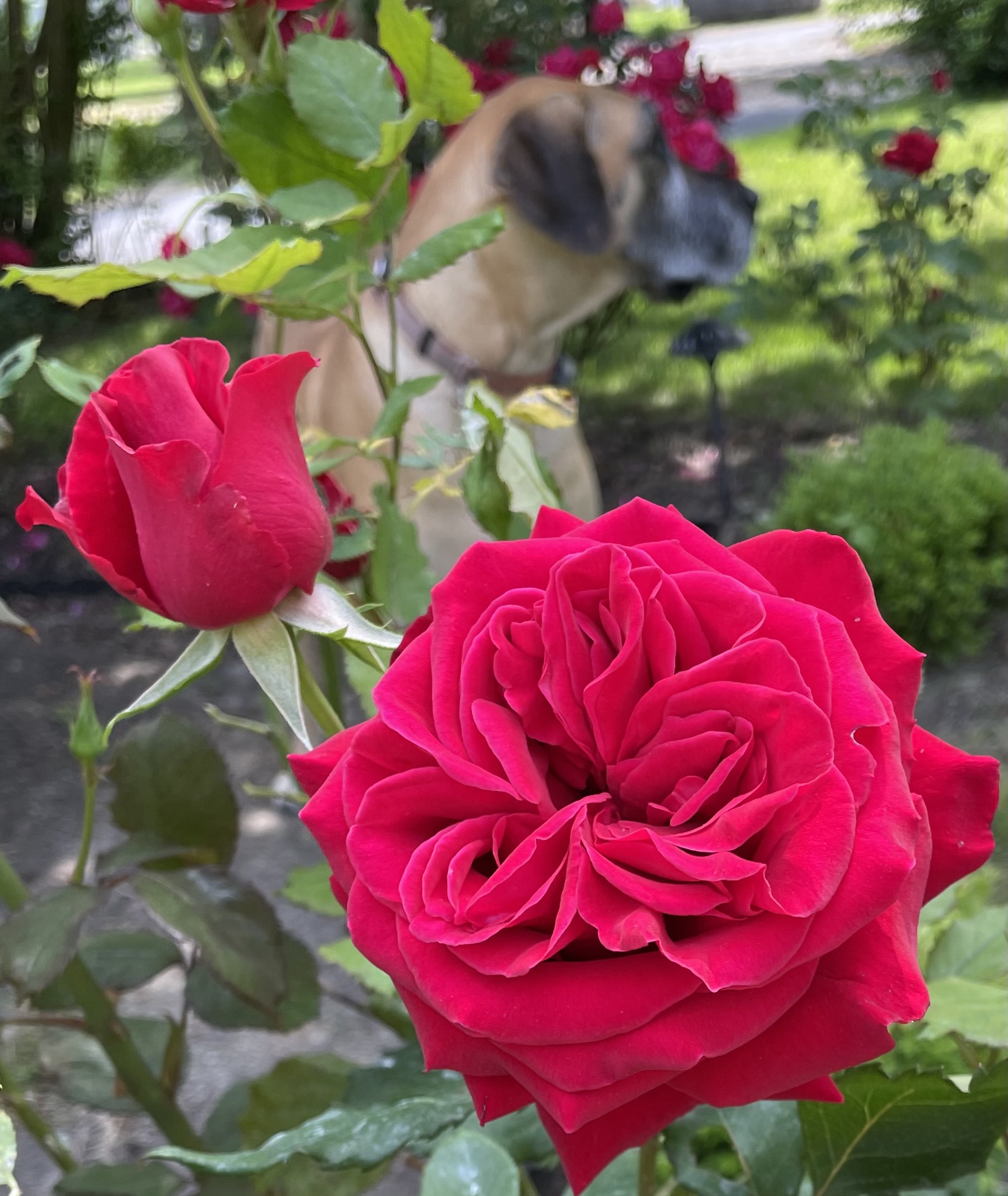 It seems the beautiful roses are popular with the four-legged visitors to the garden too!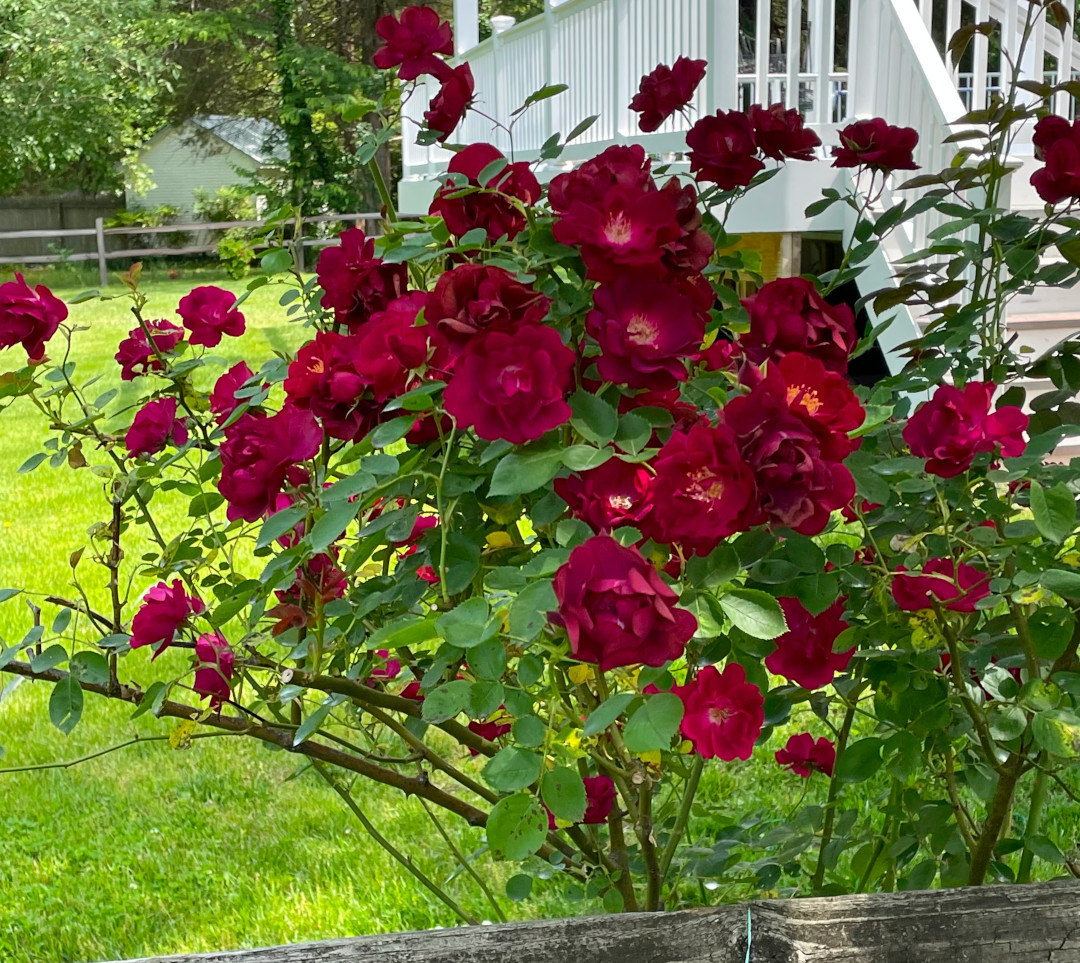 This rose looks like it's a variety of 'Dr. Huey', which usually ends up in gardens because it was popular as a rootstock in the past. If the delicate variety grafted onto it dies, sometimes the root stock is depleted and you get a rose like this.
The 'Double Knockout' rose is a very popular variety because it is durable, disease resistant, and blooms profusely.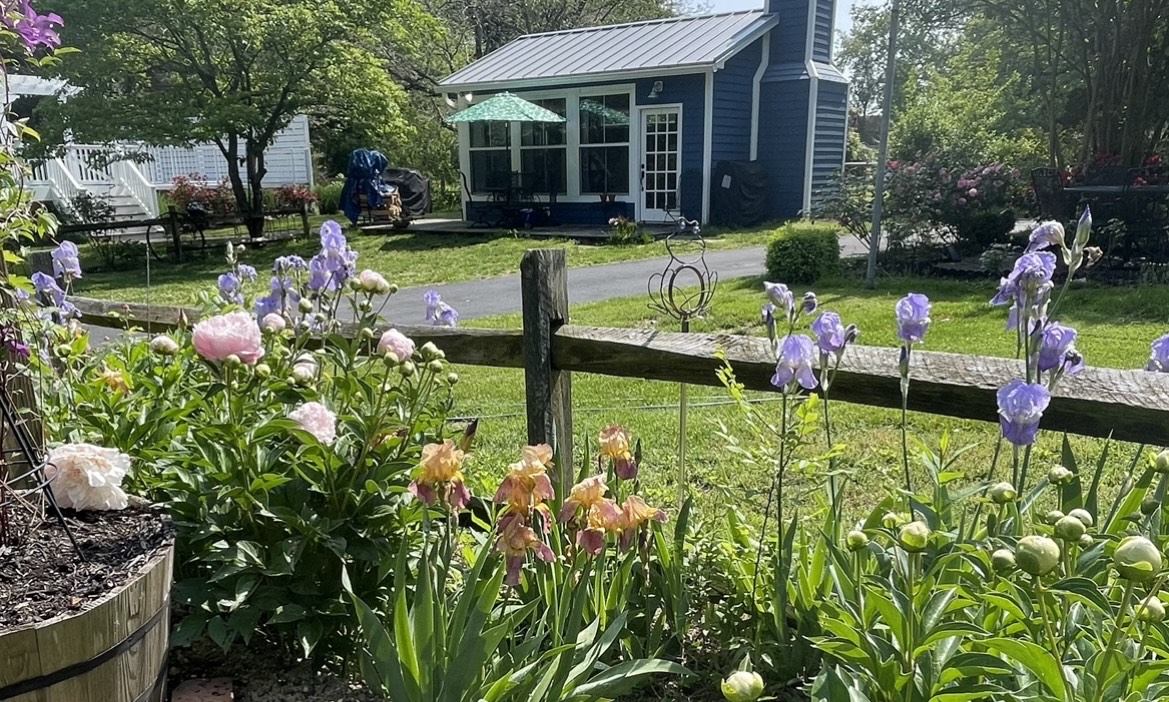 peonies (Paeonia hybrids, zones 3-8) and bearded irises (Iris hybrids, zones 3-8) bloom along fences. Peonies and irises are new and old standards in gardens because they are so beautiful, reliable and long-lasting.
Have a garden you'd like to share?
Have photos to share? We'd love to see your garden, a special collection of your favorite plants, or a wonderful garden you've had the chance to see!
To submit, send 5-10 photos. [email protected] Along with some information about the plants in the photos and where you took the photos. We'd love to know where you're located, how long you've been gardening, accomplishments you're proud of, failures you've learned from, hopes for the future, favorite plants, or your garden quirks. funny stories
Have a mobile phone? Tag your photos. Facebook, Instagram or Twitter With #FineGardening!
Have you received the GPOD by email yet? Sign up here.