Carla Zambelli is sharing with us today the abundance of spring in her Malvern, Pennsylvania garden.
May means rhododendrons, azaleas, peonies, the first roses, and more! The garden is full of birdsong and colors. Every day is something new!
A beautiful dark, rich, red Rhododendron Full bloom in spring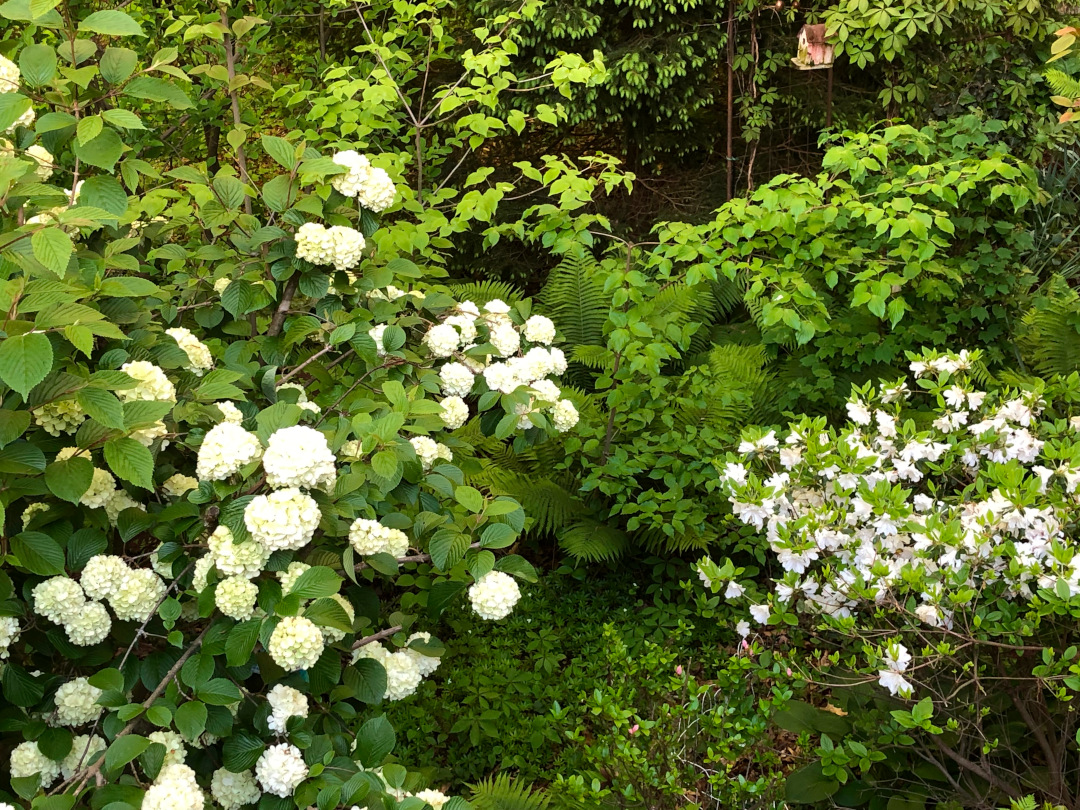 white azalea (Rhododendron hybrid, zones 5-9) and double Viburnum Plaquetum (Zones 5-8) Both offer white flowers against rich spring greens.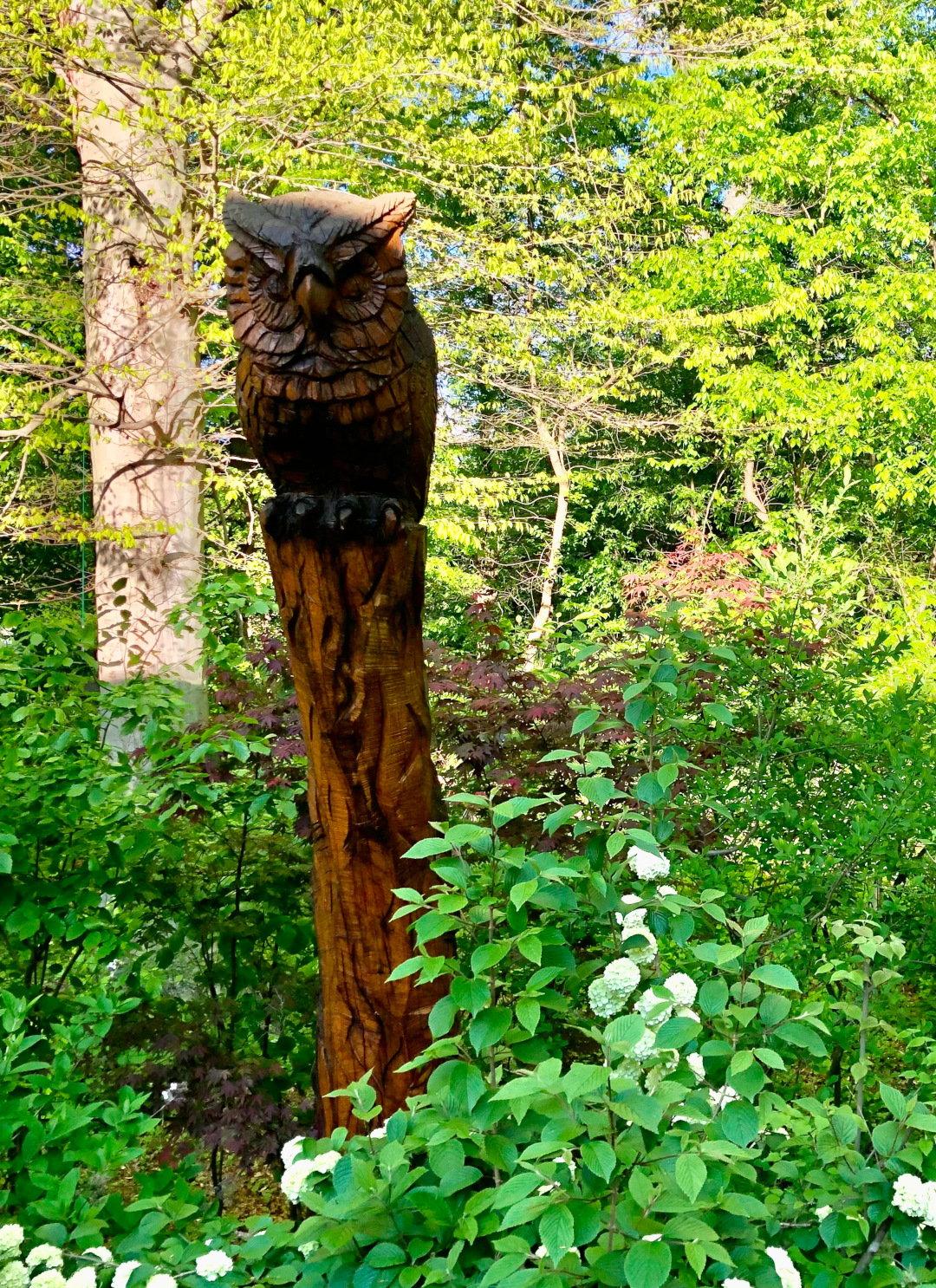 Carla has art scattered around the garden, and this wooden owl carving looks beautiful and right at home.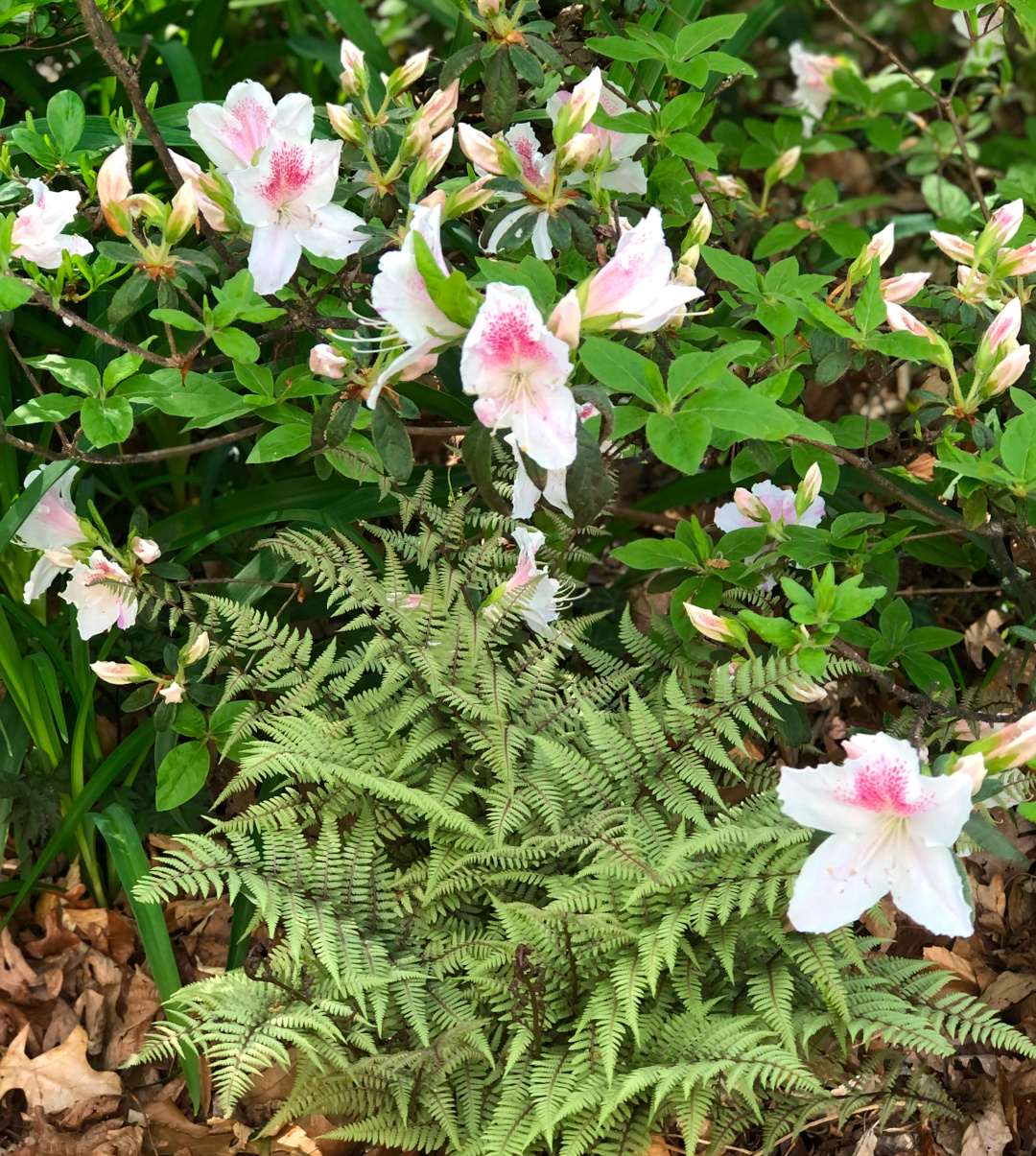 Azalea blooms with a beautiful fern (seems Ethereum 'Ghost', Zones 4-8)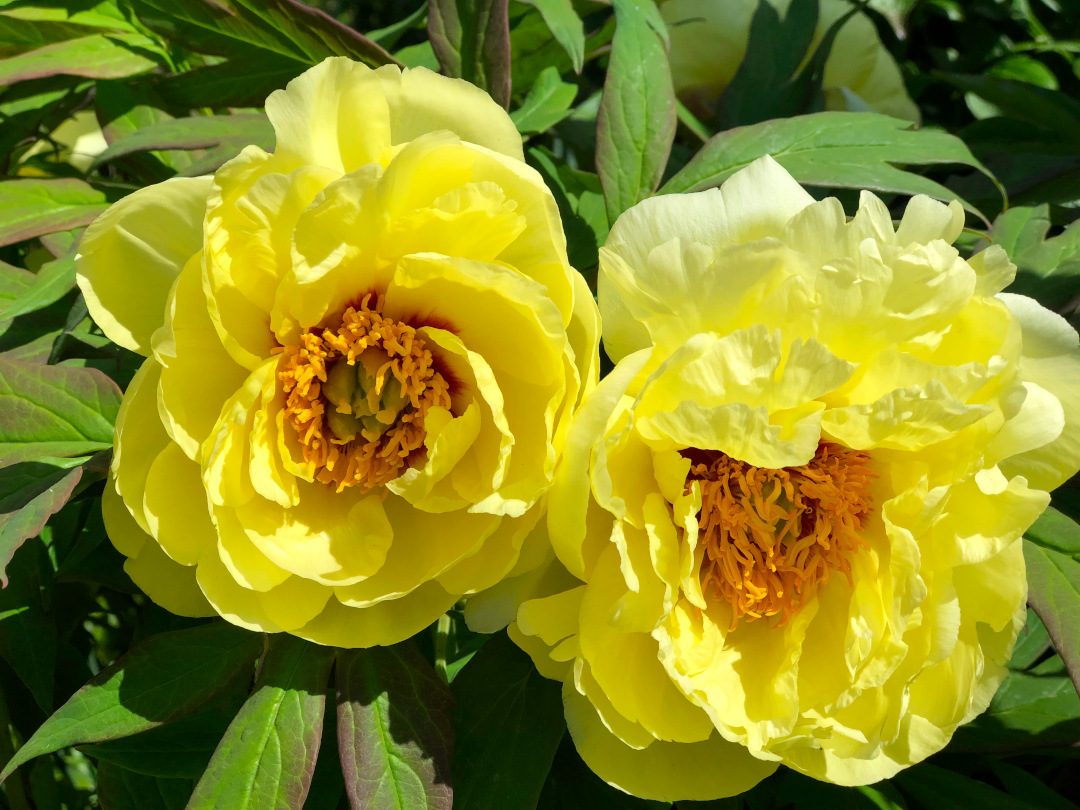 The beautiful yellow tree peony (Paeonia hybrid, zones 3-8) blooms.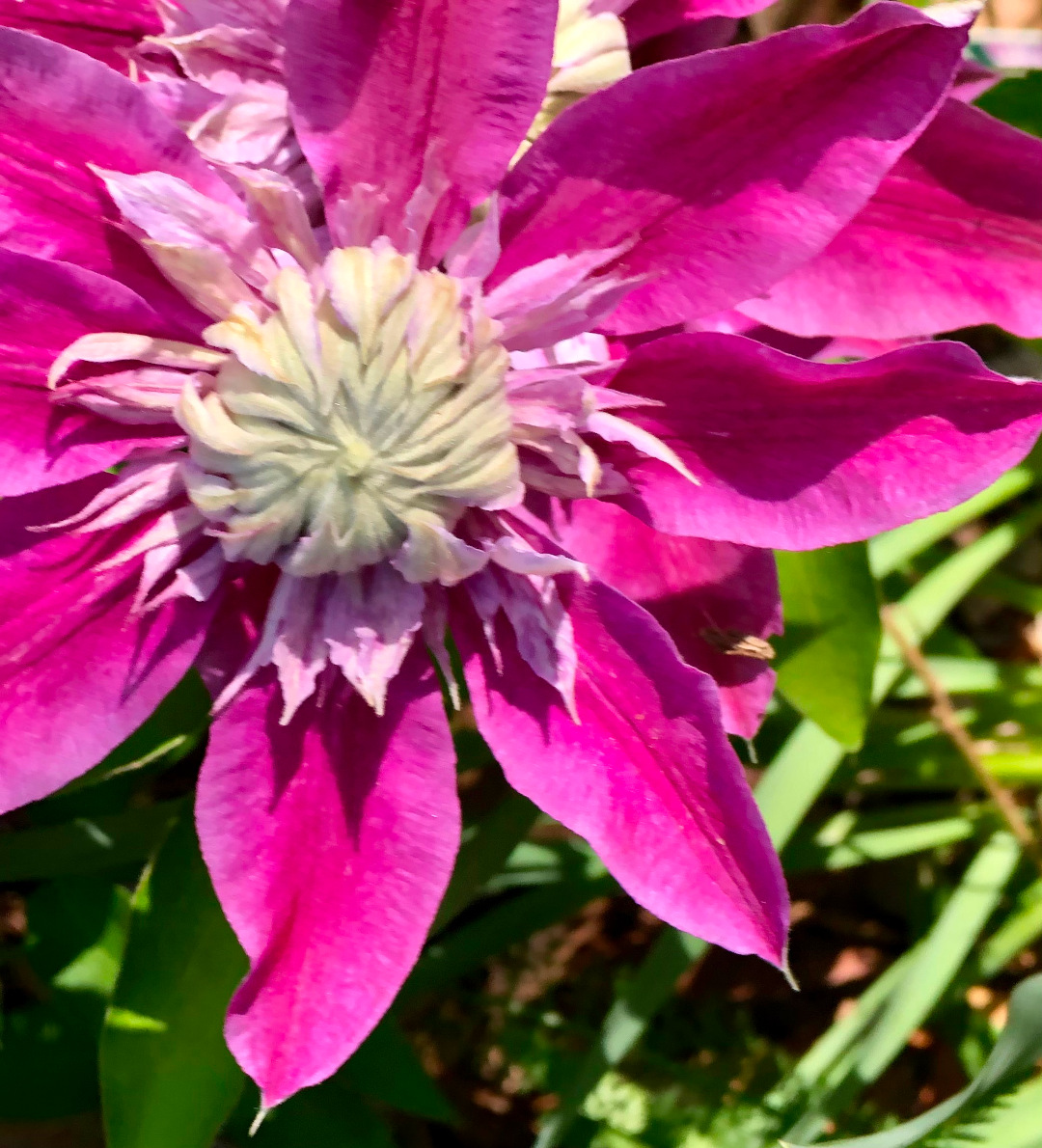 A spectacular large-flowered clematis (Clematis hybrid, zones 5-8) begins to slip along the petal sheath.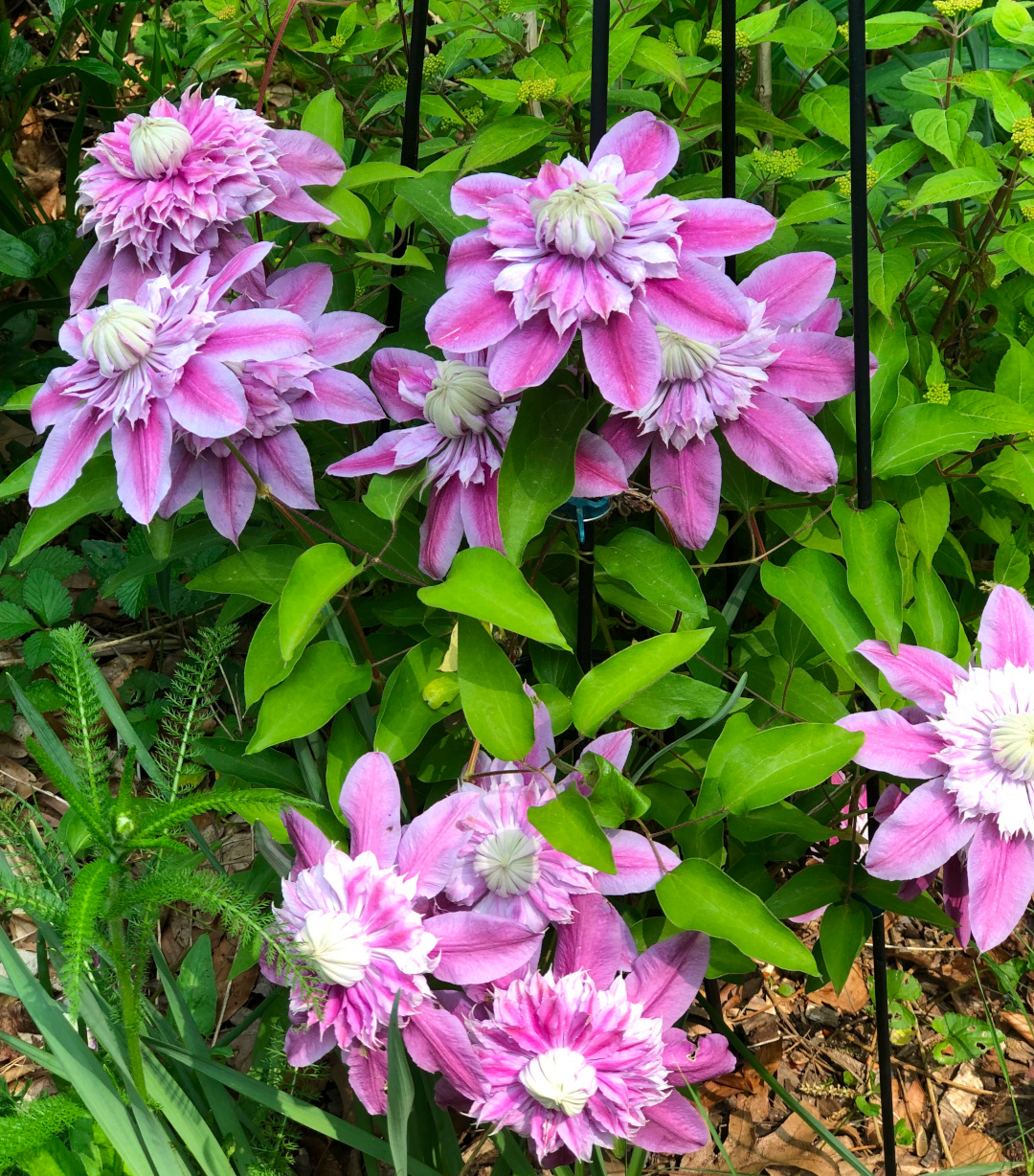 A few days later the same clematis — more petals open, but more to come.
This large-flowered clematis has the most delicate blooms, almost white, edged in the most delicate pink.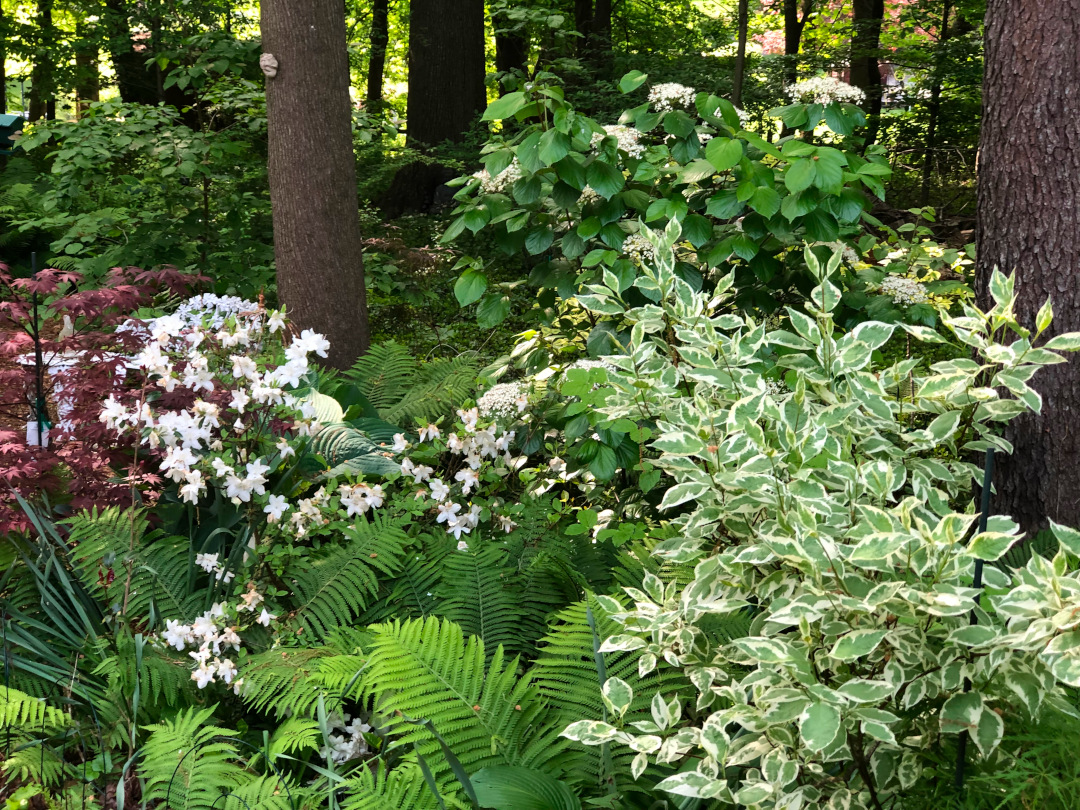 A beautiful view of the garden in the shade of the trees, with a lot of beauty from the different colored plants.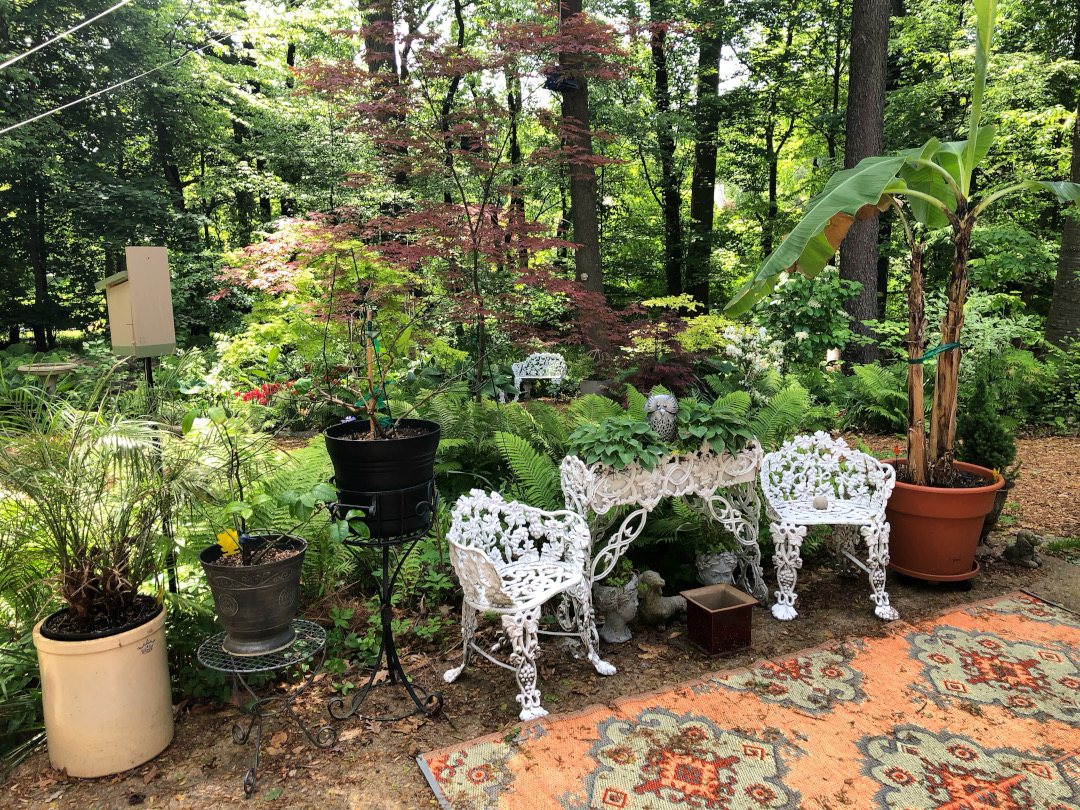 There is a nice place to sit and enjoy the garden, surrounded by potted plants, many of which are tropicals that overwinter indoors.
Carla sent so many beautiful photos that we will be back in her garden tomorrow to enjoy more of them!
Do you have a garden you'd like to share?
Have photos to share? We'd love to see your garden, a special collection of your favorite plants, or a wonderful garden you've had the chance to see!
To submit, send 5-10 photos. [email protected] Along with some information about the plants in the photos and where you took the photos. We'd love to know where you're located, how long you've been gardening, accomplishments you're proud of, failures you've learned from, hopes for the future, favorite plants, or your garden quirks. funny stories
Have a mobile phone? Tag your photos. Facebook, Instagram or Twitter With #FineGardening!
Have you received the GPOD by email yet? Sign up here.