Today's photos are of Shiloh in Williston, North Dakota, a cold spot on the edge of zones 3 and 4, but that doesn't stop Shiloh from having a beautiful, productive garden!
This is the garden bed. Lack of space is not an issue here. Add a little irrigation and you'll have excellently productive gardens.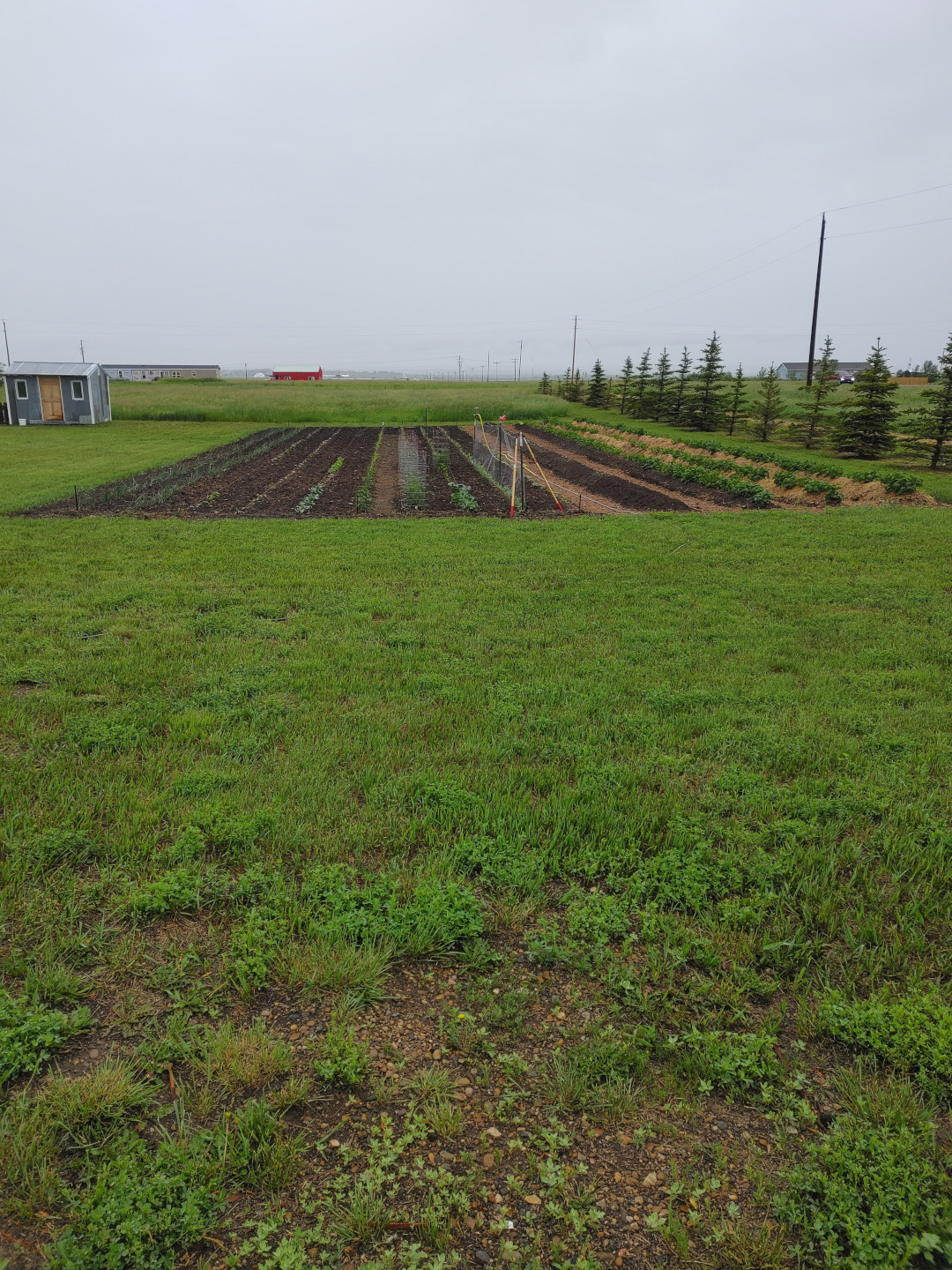 The plants are starting to grow. On the right side of the photo you can see healthy potatoes mulched with straw. The line of conifers provides a bit of a windbreak from the wide open prairie landscape.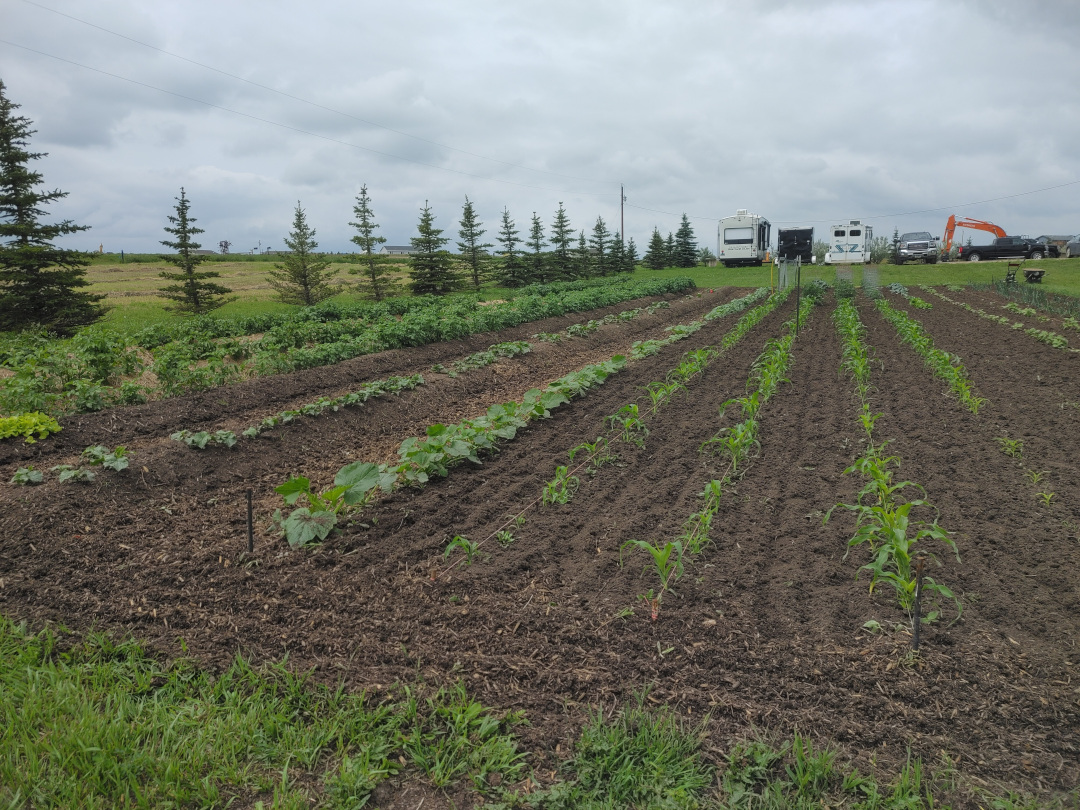 Corn, squash, potatoes—everything looks flawless, and not a weed in sight! You can see that Shiloh uses wires down the length of the bed to make sure each row is perfectly straight and organized. Planting corn four rows deep this way ensures that it can pollinate itself effectively and produce a good crop.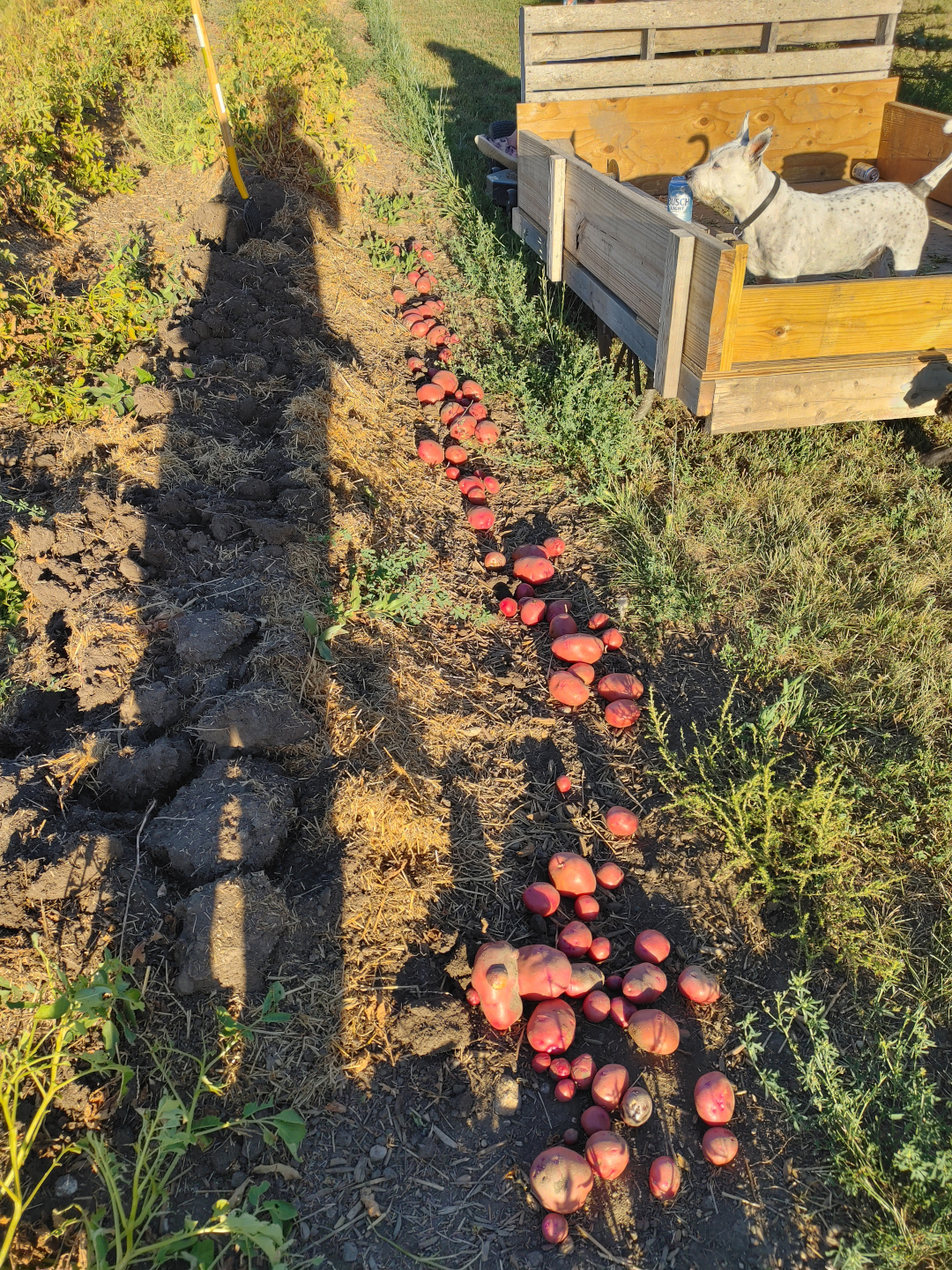 And look at that beautiful crop of potatoes! They are picture perfect. Some four-legged helpers watch over the excavation.
Have a garden you'd like to share?
Have photos to share? We'd love to see your garden, a special collection of your favorite plants, or a wonderful garden you've had the chance to see!
To submit, send 5-10 photos. [email protected] Along with some information about the plants in the photos and where you took the photos. We'd love to know where you're located, how long you've been gardening, accomplishments you're proud of, failures you've learned from, hopes for the future, favorite plants, or your garden quirks. funny stories
Have a mobile phone? Tag your photos. Facebook, Instagram or Twitter With #FineGardening!
Have you received the GPOD by email yet? Sign up here.