[ad_1]

Joe sent in today's photos, featuring the beautiful garden of his neighbors Julie and Mike in Baltimore.
The gardens, which began 20 years ago, were built on a rustic farm implementation theme. Julie and Mike have spent a lot of time scouring antique shops as well as garden centers for the perfect plants for the right specimen to complement their gardening style. Julie and Mike are in perfect harmony and, like all gardeners, are disappointed by the plants but not deterred. The garden also includes many birdhouses, bird feeders, bird baths and plants that attract pollinators. In about a month it will be in full bloom with coneflowers, rudbeckias, etc., and a wide assortment of annuals in containers.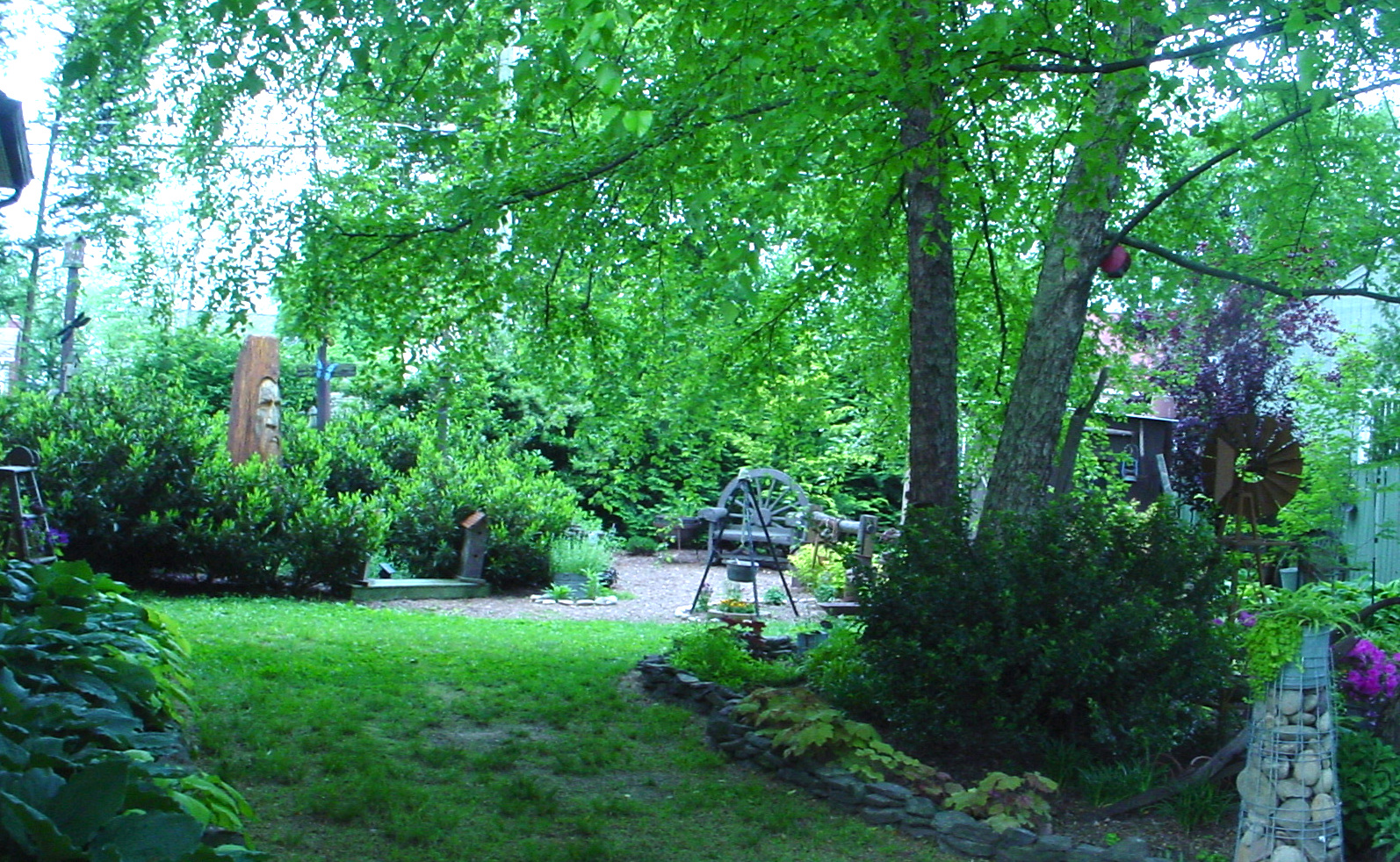 You can see that Julie and Mike's careful attention to finding the right specimens and art for the garden, combined with careful planting, has paid off!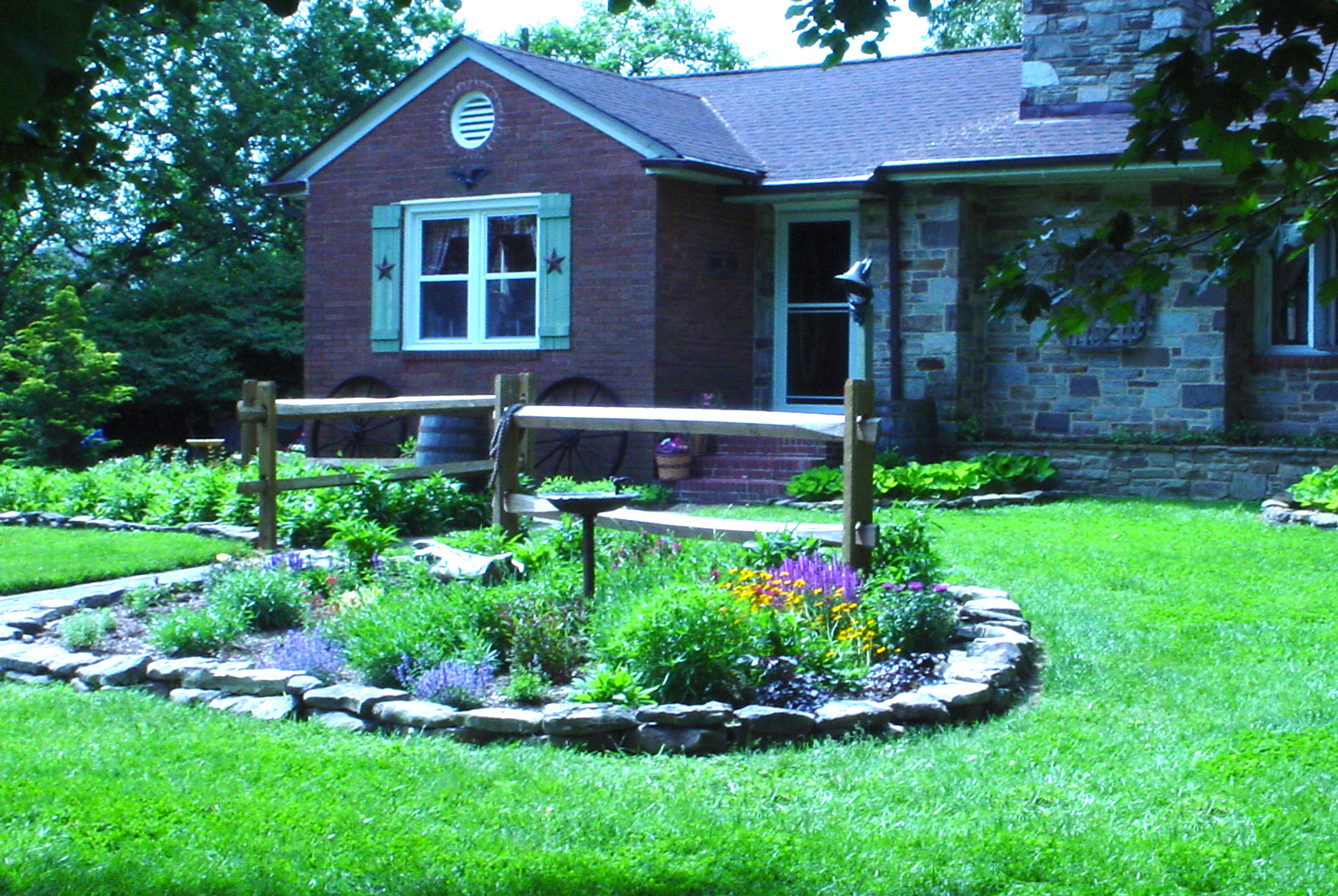 In the front beds in spring, a few flowers appear here and there in anticipation of the peak blooms to come later in the season.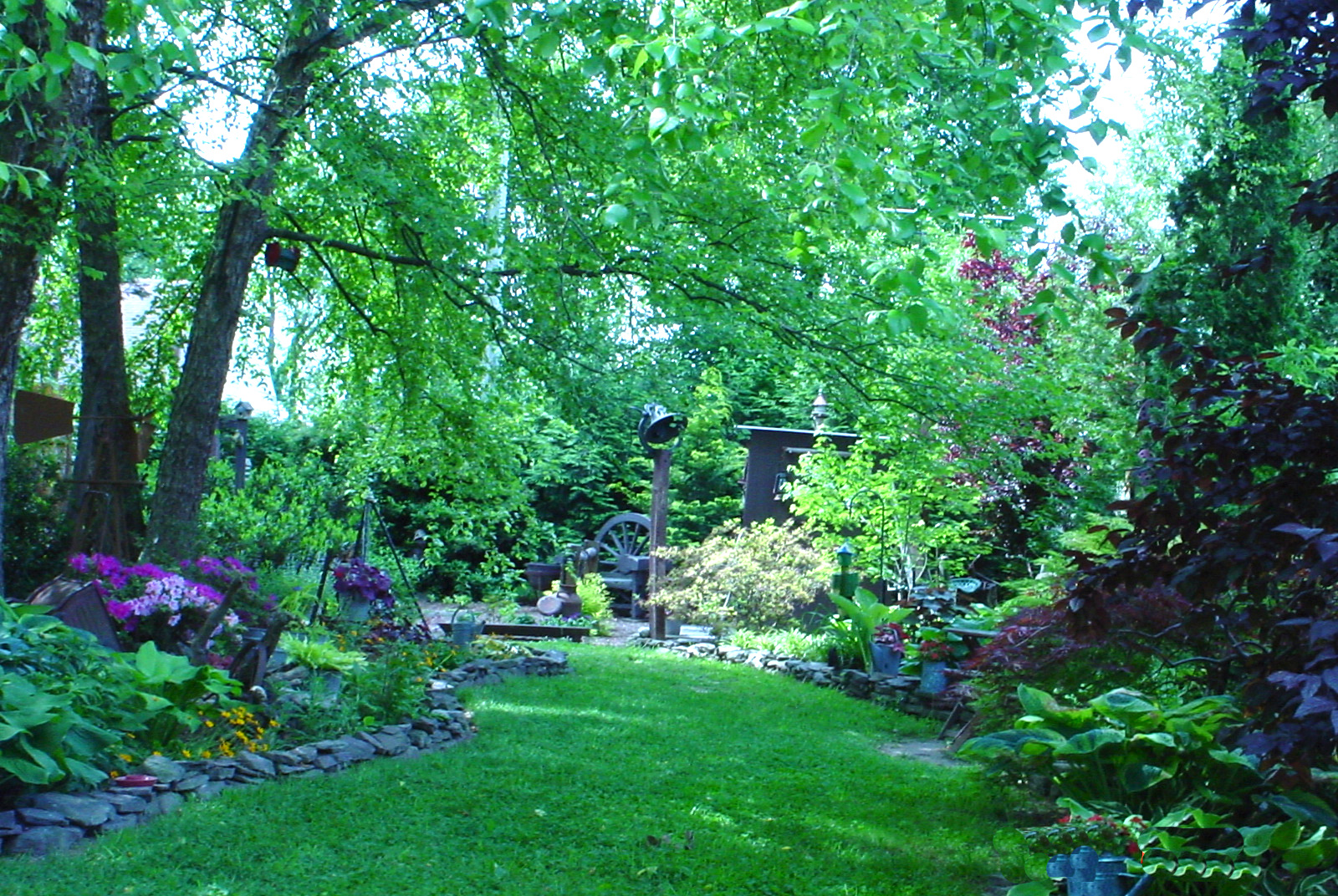 Lush tones with purple leaves and flowers create a calm and harmonious look.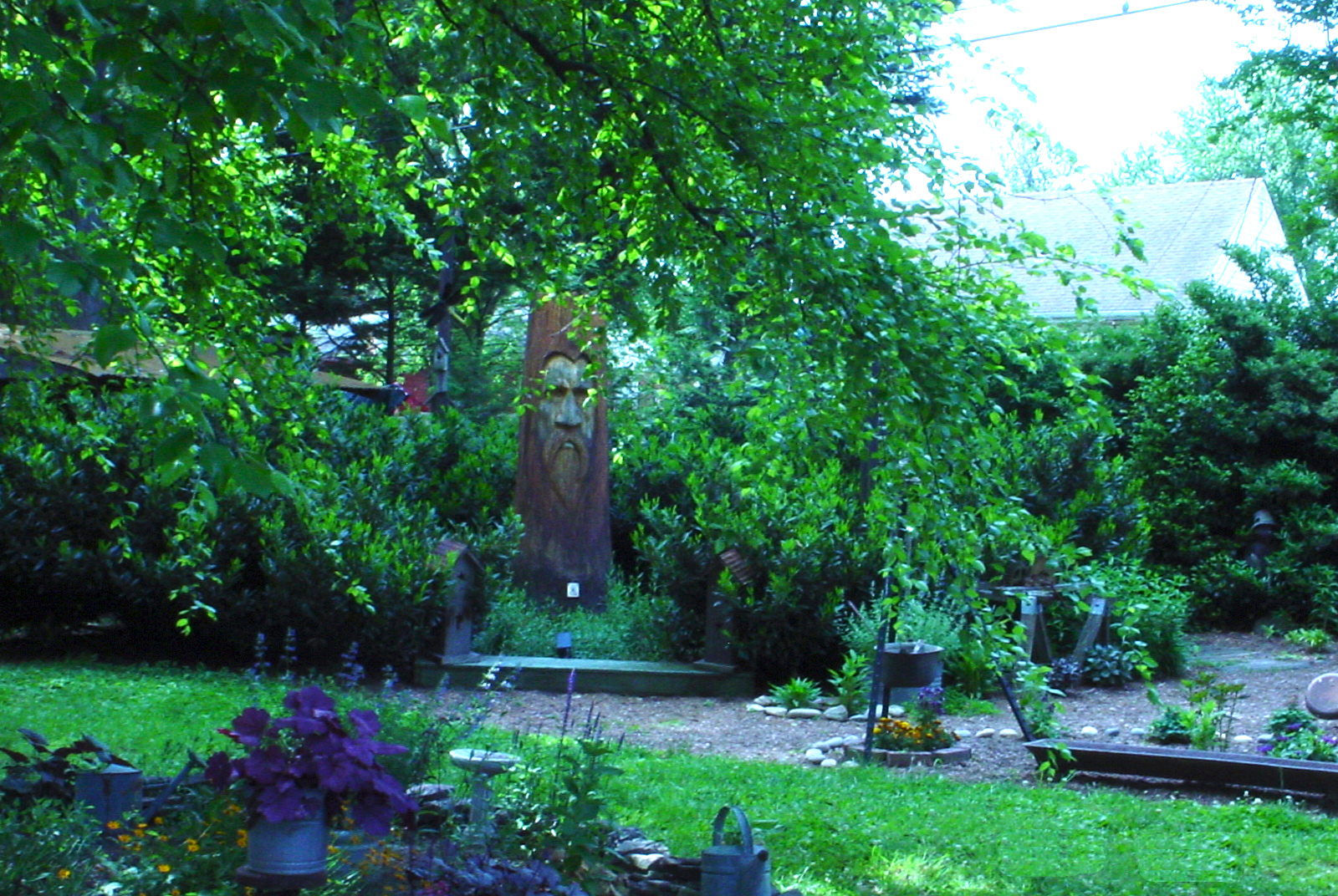 I love the carved face that looks like an old tree trunk has been turned into a piece of art.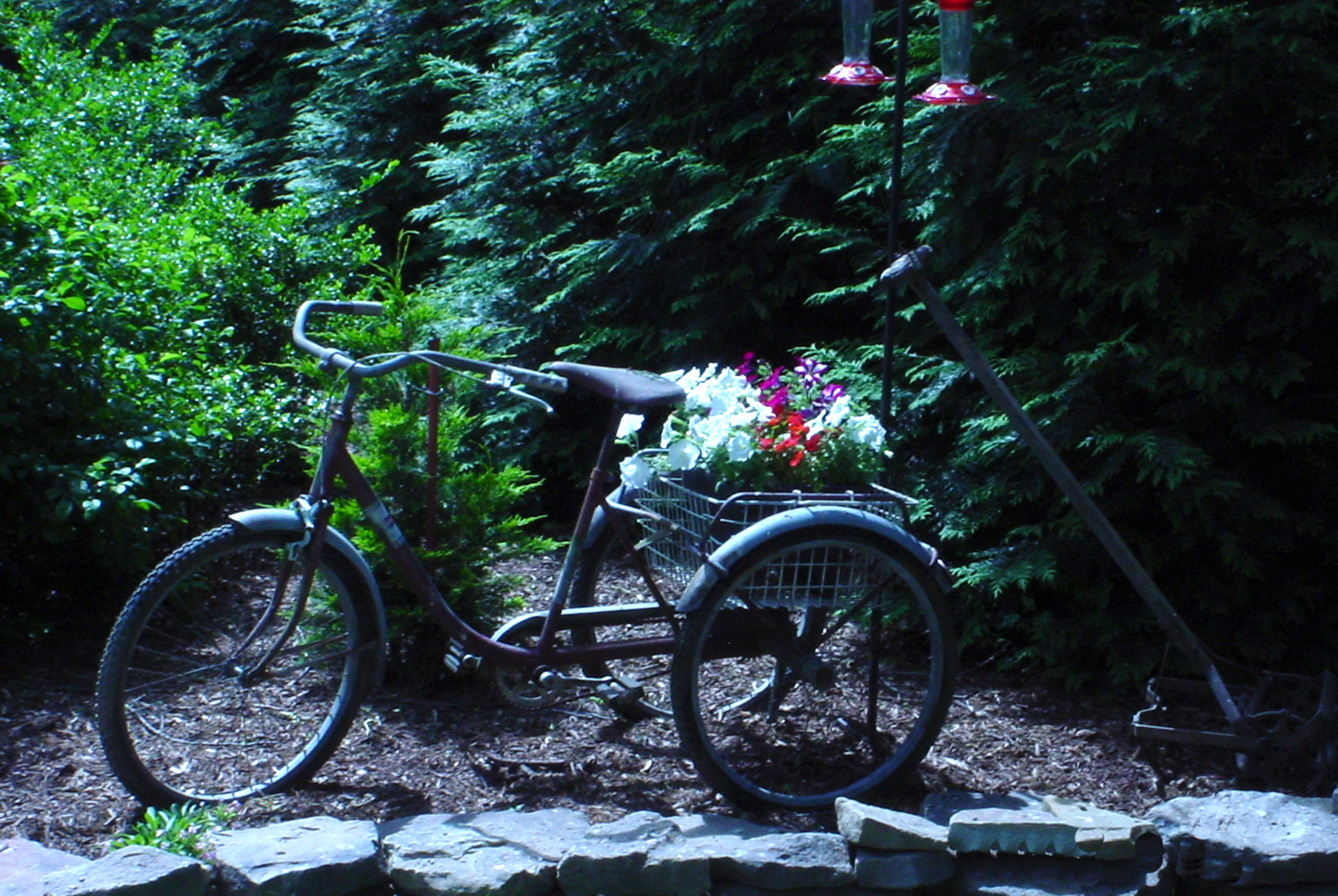 An antique tricycle basket makes a great place for a summer annual. Note the two hummingbird feeders above, welcoming visitors to the garden.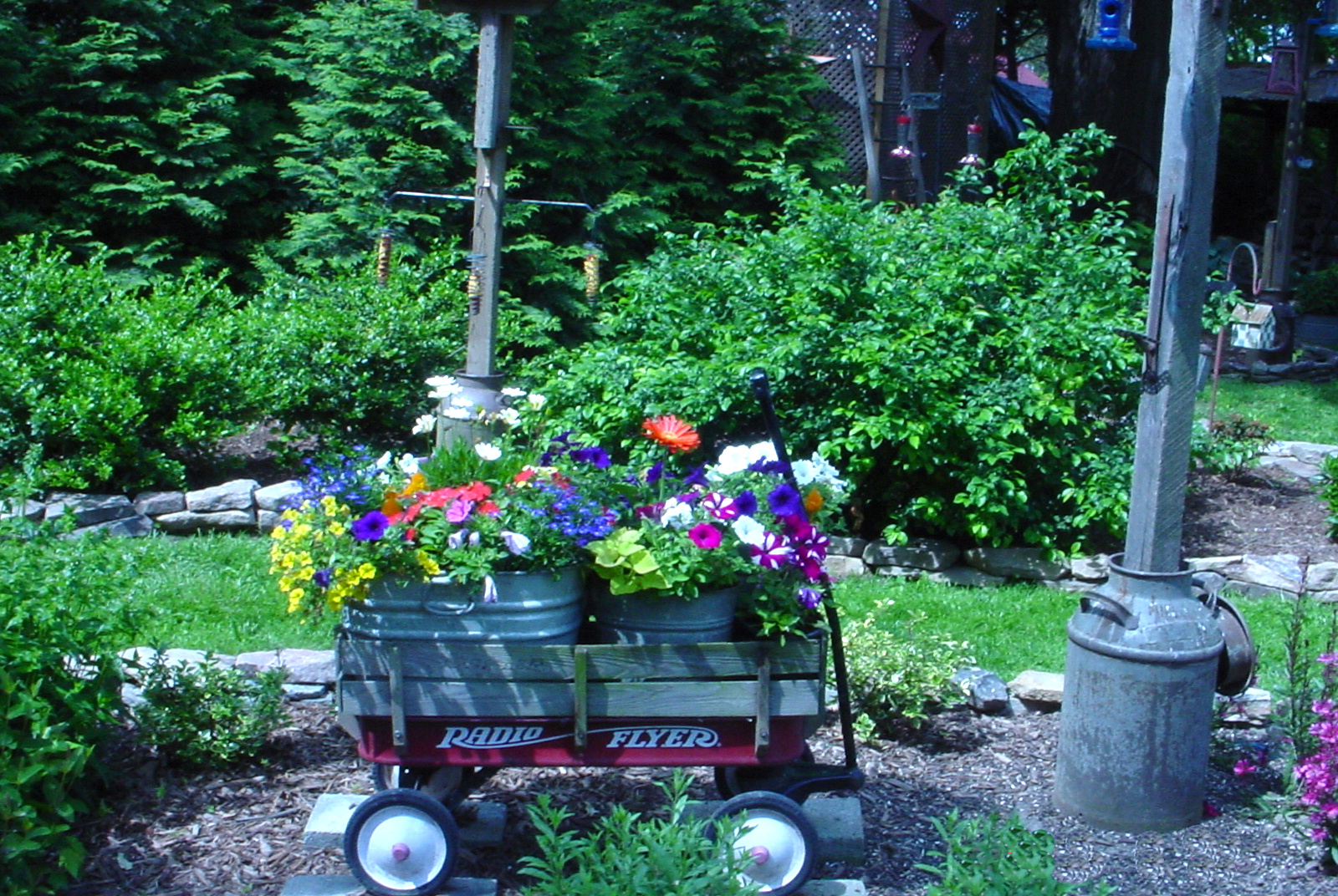 An old wagon is filled with flowers, and antique jugs serve as supports for more bird feeders.
Have a garden you'd like to share?
Have photos to share? We'd love to see your garden, a special collection of your favorite plants, or a wonderful garden you've had the chance to see!
To submit, send 5-10 photos. [email protected] Along with some information about the plants in the photos and where you took the photos. We'd love to know where you're located, how long you've been gardening, accomplishments you're proud of, failures you've learned from, hopes for the future, favorite plants, or your garden quirks. funny stories
Have a mobile phone? Tag your photos. Facebook, Instagram or Twitter With #FineGardening!
Have you received the GPOD by email yet? Sign up here.


[ad_2]