Keith Irwin is sharing his garden with us today. We've been to this one before (Keith's Zone 3 Garden), and it was nice to see this beautiful garden again.
I've collected some photos of the spring 2023 highlights in our Zone 3 garden in Oxdrift, Ontario. It has been a very dry spring here and much warmer than usual. We generally have an old-fashioned rule here that it's not safe to plant annuals after the full moon in June. This year we haven't had a frosty morning since mid-May.
Virginia Bluebells (Mertensia virginica, Zones 3-9) with 'Tahitian' daffodils visible in the foreground. (Narcissus 'Tahiti', zones 3-9) back. Virginia bluebells have pink buds that open pink and then quickly turn blue. After they bloom, the plant will completely dry out and disappear by next spring. When I first planted them I thought I had lost the whole batch but was pleasantly surprised the following spring.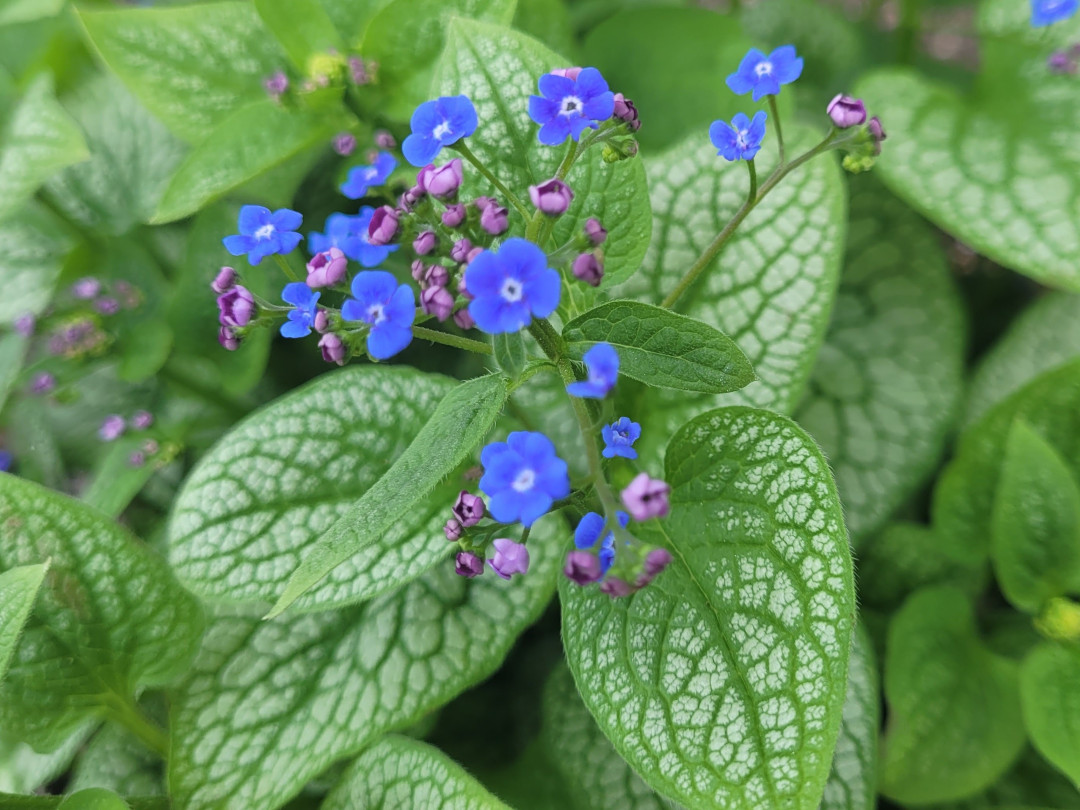 Bruneira 'Jack Frost' (Zones 3-8)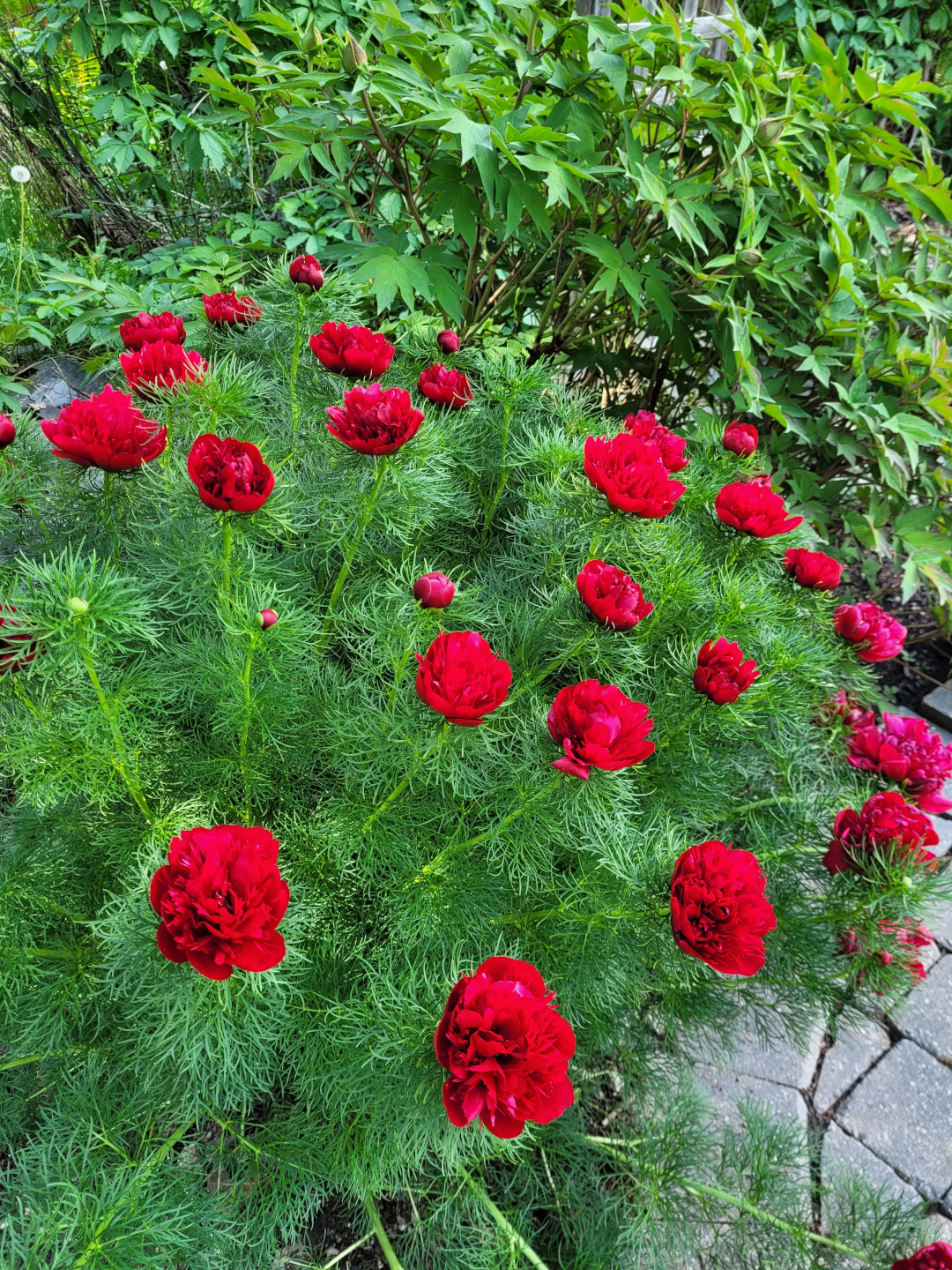 Fern Leaf Peony (Peonia teniofolia, zones 3-8).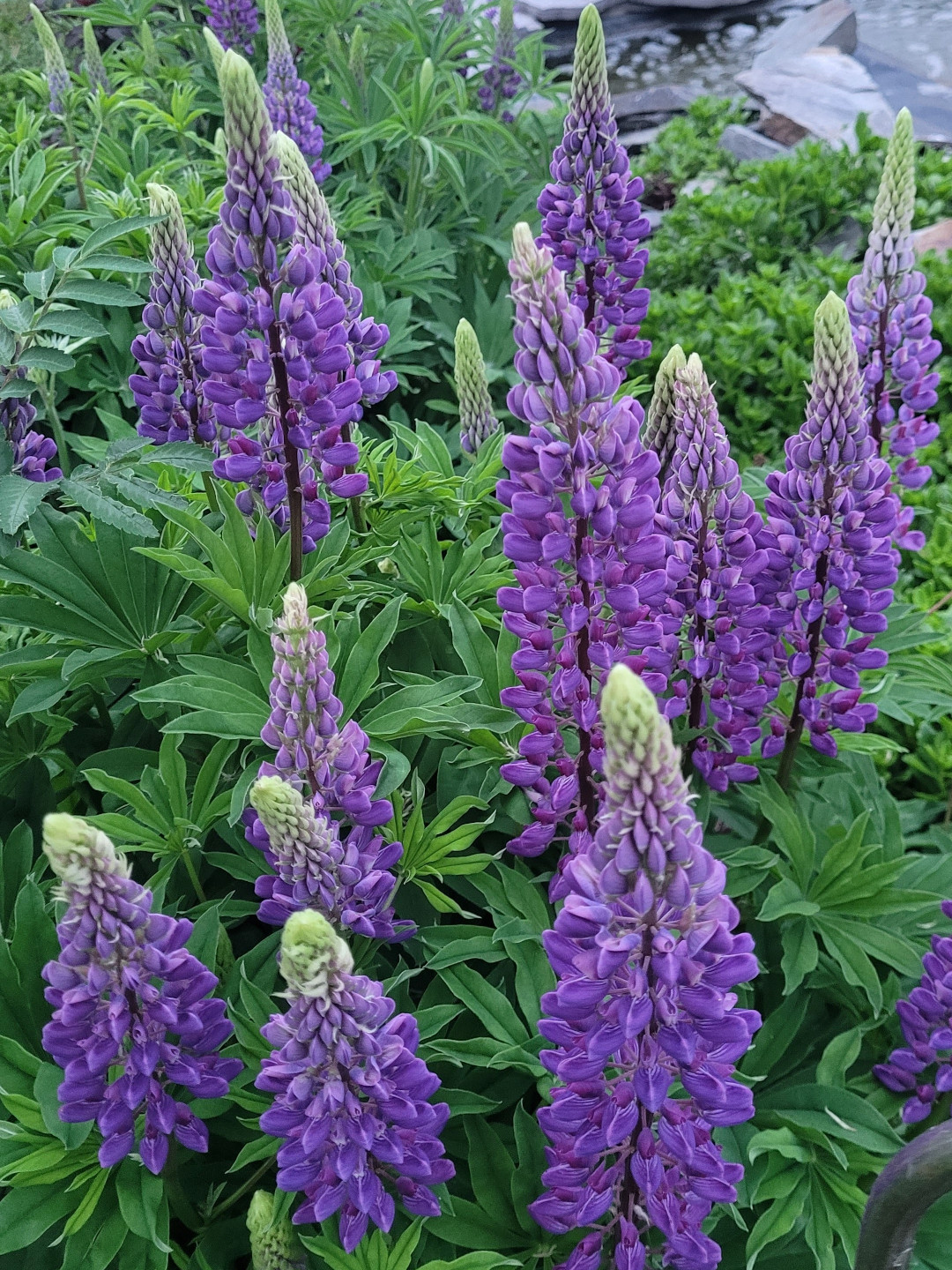 Early in my gardening life I visited an abandoned logging camp where lupins (Lupinus polyphyllus, Zones 3–8) were naturalized. I dug up several of each color – purple, pink, and white – and transplanted them to my property. They have since become natural, although sometimes not where I want them.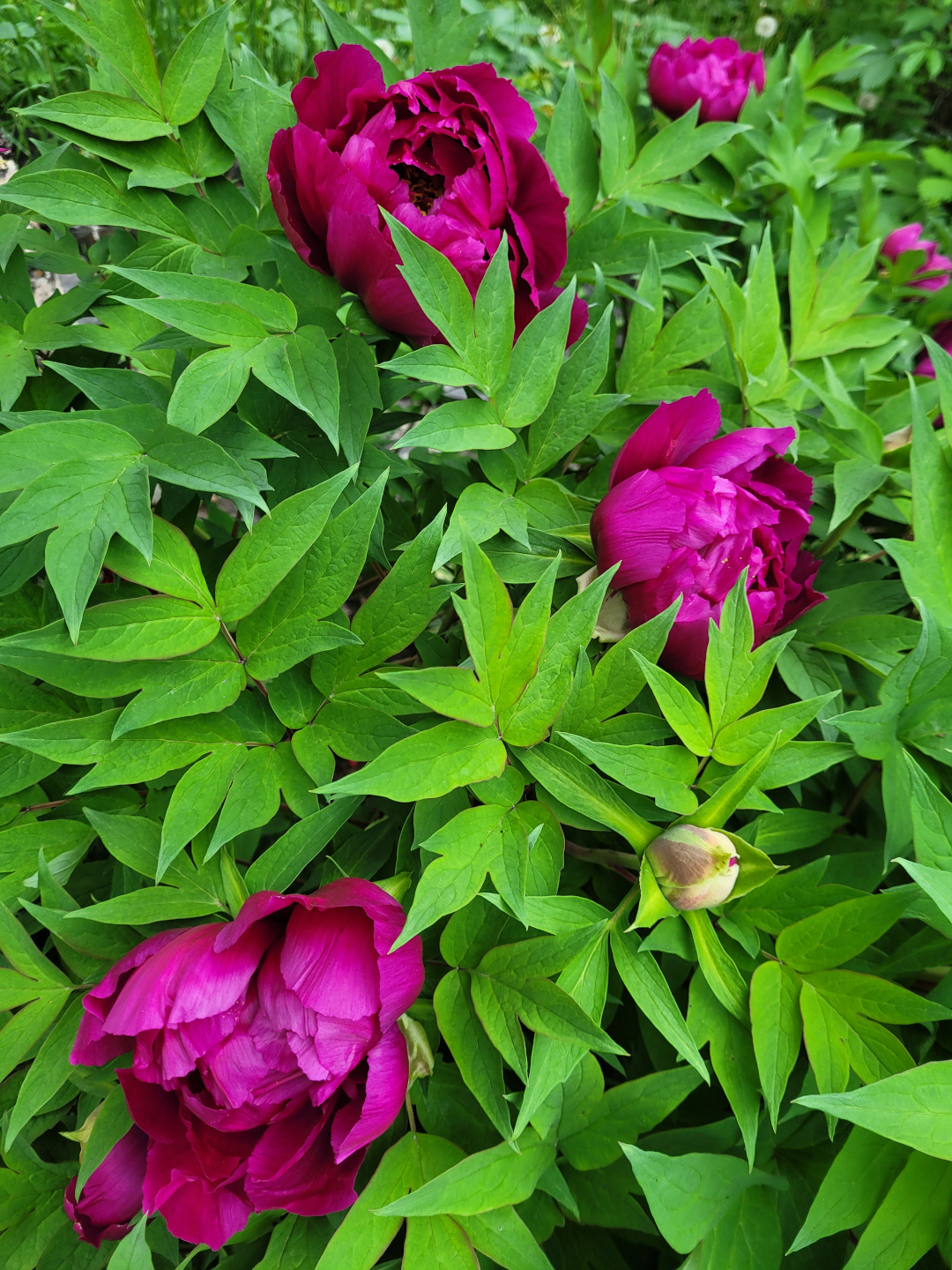 Tree peonies, like these crimson tree peonies (Peonia Japanese garden hybrids, zones 4-8) require winter cover in an ox draft. I make boxes out of blue building styrofoam to provide insulation.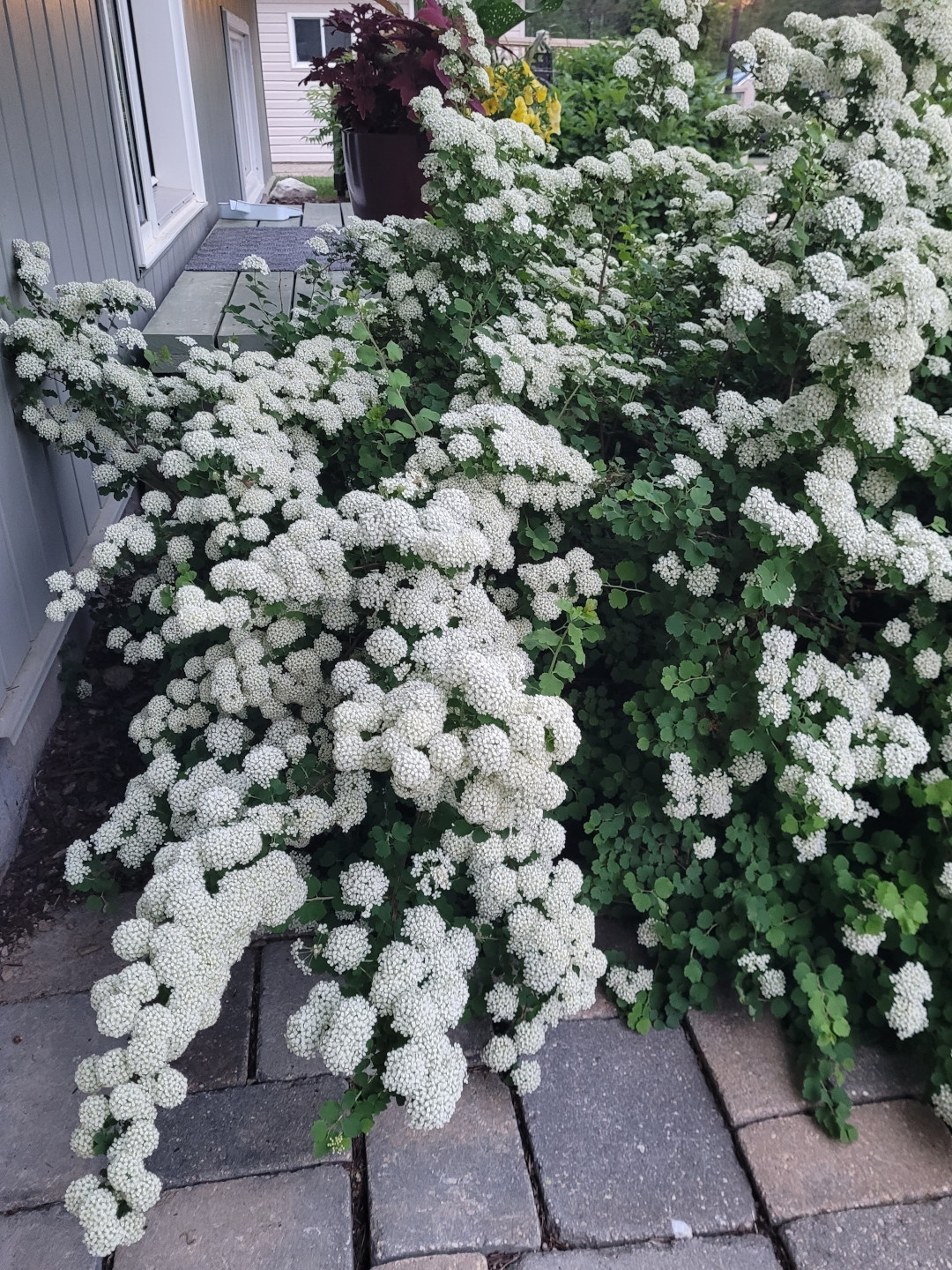 A bridal veil (Spiria pernifolia, Zones 3–8) is exited next to the entrance of the house.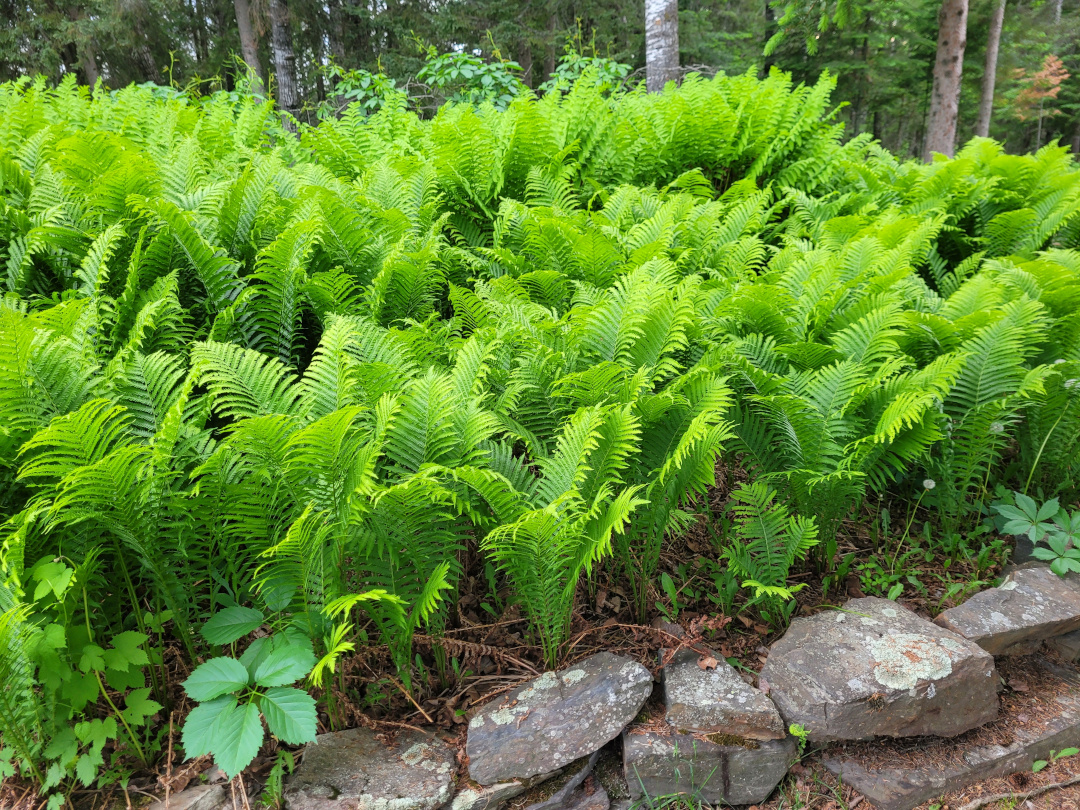 In this mass planting of ferns, in the foreground are miniature ostrich ferns purchased from a nursery. (Mateokia strothiopterus, zones 3–7). The back ones are tall native ferns. They are very easy to manage. Ostrich ferns spread like wildfire.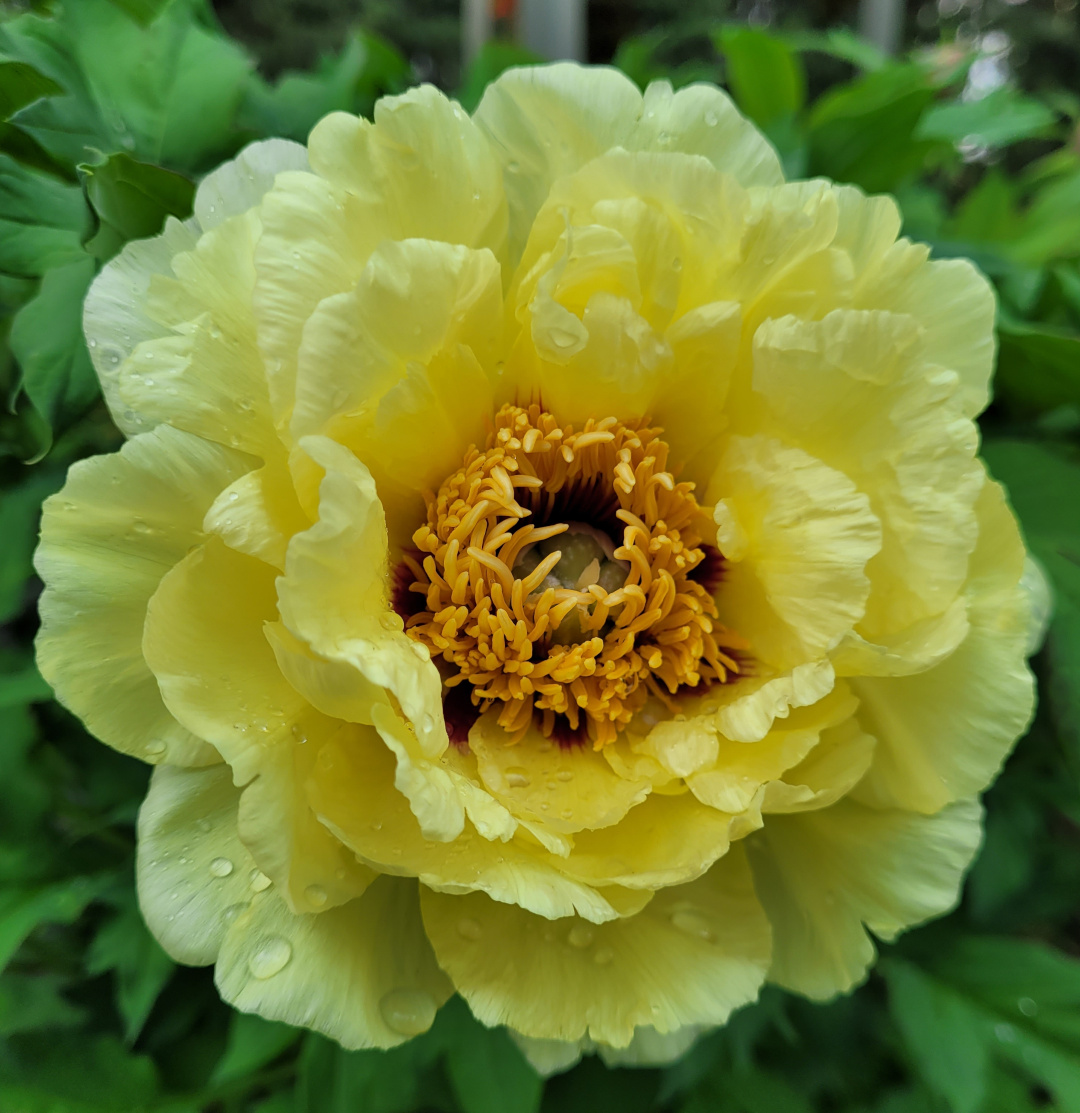 Yellow tree peony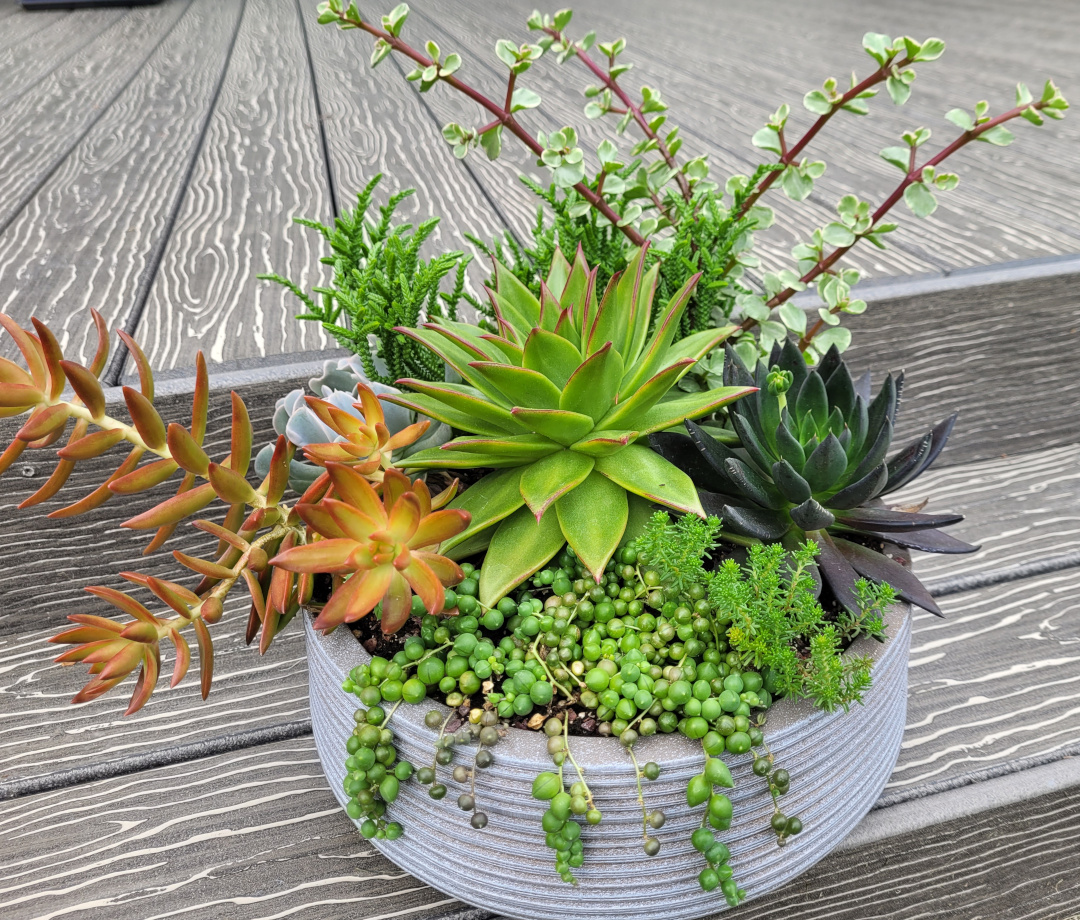 I keep a huge stash of tender succulents in the basement every winter and in my garden in the summer. This mug was my 70th birthday present last summer. When I started my greenhouse in March, this plant was the first thing I did.
I made this succulent container about five years ago, and it's always fun to make a new arrangement each year. It has a mixture of hard and soft juices.
Have a garden you'd like to share?
Have photos to share? We'd love to see your garden, a special collection of your favorite plants, or a wonderful garden you've had the chance to see!
To submit, send 5-10 photos. [email protected] Along with some information about the plants in the photos and where you took the photos. We'd love to know where you're located, how long you've been gardening, accomplishments you're proud of, failures you've learned from, hopes for the future, favorite plants, or your garden quirks. funny stories
Have a mobile phone? Tag your photos. Facebook, Instagram or Twitter With #FineGardening!
Have you received the GPOD by email yet? Sign up here.