While we would all ideally have gardens that look their best in every season, the reality is often far from that ideal. Few of us in the world have the time to devote to our gardens, and the hard truth is that the planning and work that goes into gardening means that we often only get one season where we sit down. You can enjoy the fruits of your labor.
As executive editor Danielle Sherry explains, "Winter is for planning. It's when you really don't want to be outside and when your time is better spent planning an attack to make your garden the best it can be. Spring is the time for work, when the bulk of your cleaning, planting, and projects are done. Fall is also a work period and is usually when you are Can revisit things you didn't do in the spring.
After all that preparation and planning, you want to make sure your summer garden is at its peak when it's finally too warm to work hard. To help ensure your summer garden really shines, area experts share their favorite perennials for this peak season. Find picks for the Southern Plains below, and be sure to check out more great summer picks in Pick Season Combos.
---
1. 'Primal Scream' Daylily
Name: Hemerocallis 'Primal Scream'
Zones: 3-9
Size: 30 to 34 inches tall and 18 to 24 inches wide
Conditions: full to partial shade; Average to moist, well-drained soil
Local Range: Asia
'Primal Scream' daylily is bold and vigorous, with stunning 8-inch blooms that scream for attention. Flowers emerge in late June through July, standing tall atop gracefully arching foliage. The bright orange petals are long and narrow, lightly serrated and curled at the tip. It is multi-award winning and is adaptable to a variety of soil types and retains high heat and moisture. The plant is drought tolerant once established, but regular watering will keep the foliage looking its best. This large daylily works well in the center of borders or in large sweeps.
2. 'Kdos Silver Blue' Agastache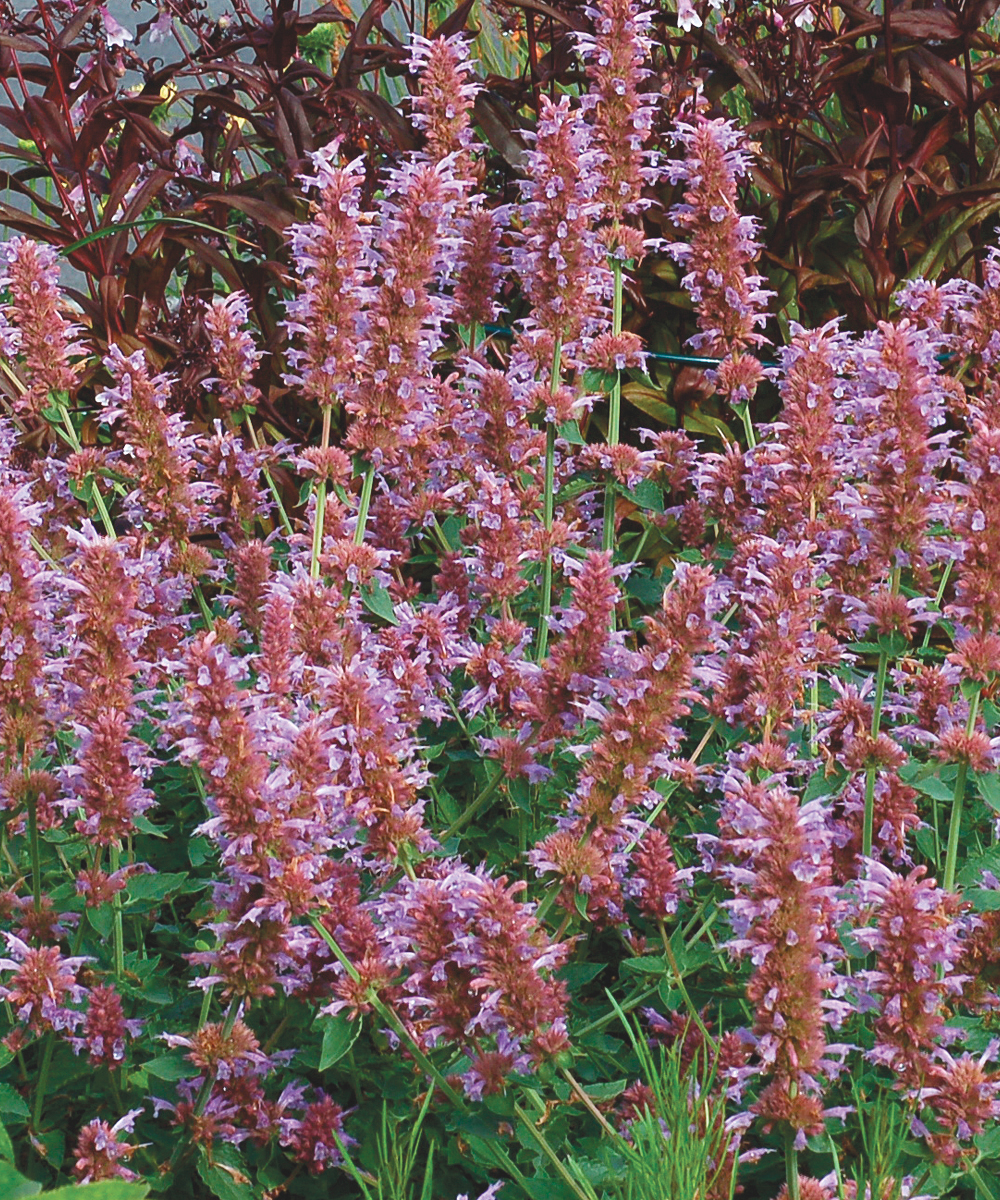 Name: Agastache 'Kudo Silver Blue'
Zones: 5-10
Size: 18 to 24 inches tall and 24 inches wide
Conditions: full sun; Adapts to most well-drained soil types
Local Range: North America, Asia
This pollinator magnet blooms in my garden.
June through late fall, attracting bees, butterflies and hummingbirds (hence the sometimes-used common name hummingbird mint). Dense spikes of violet-blue flowers stand atop compact mounds of fragrant foliage. Calyxes retain their color after the flowers fade, but deadheading will encourage continued bloom. The Kudos™ series was developed to combine heat and drought tolerance with improved performance in cold and wet conditions, making these varieties quite versatile throughout the Southern Plains. 'Kudos Silver Blue' is deer resistant and perfect for water-wise gardens.
3. 'Clear Grace' Wild Bee Balm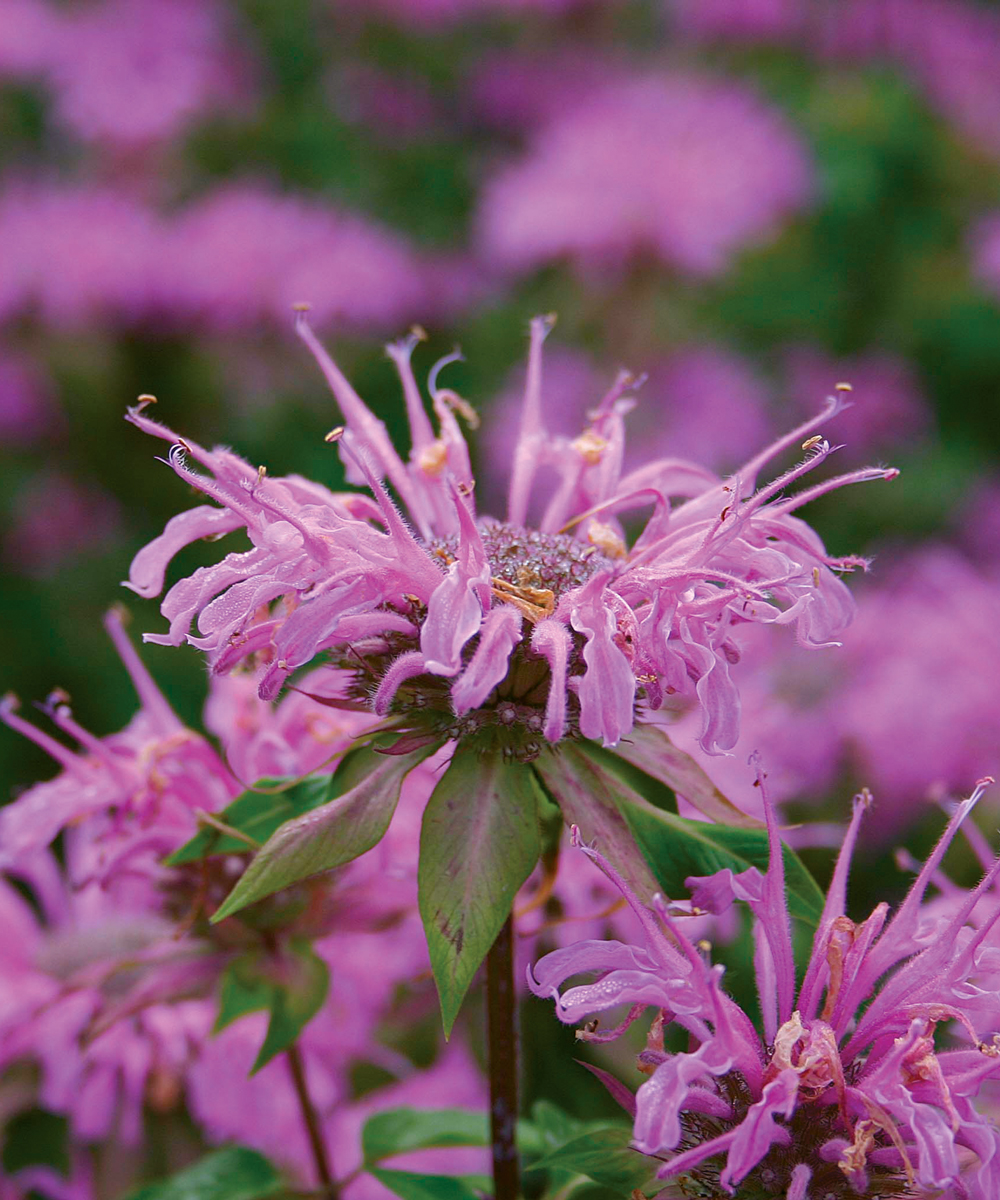 Name: Monarda fistulosa 'Claire Grace'
Zones: 3-9
Size: 3 to 4 feet tall and 2 to 3 feet wide
Conditions: full sun to partial shade; Dry to moist, well-drained soil
Local Range: North America
Named for its fragrant foliage, which can be used in a tea, wild bee balm is loved for its spectacular floral display. The tubular, pincushion-like flowers bloom deep lavender and cover the plant for three weeks or more, attracting butterflies and hummingbirds. 'Clear Grace' is a naturally occurring selection with a vigorous habit, full foliage, and resistance to powdery mildew (although good air circulation is still recommended). Tolerant to drying out, rocky soil; walnut trees; Drought and deer browsing, this plant is a problem solver in the landscape.
4. Butterfly grass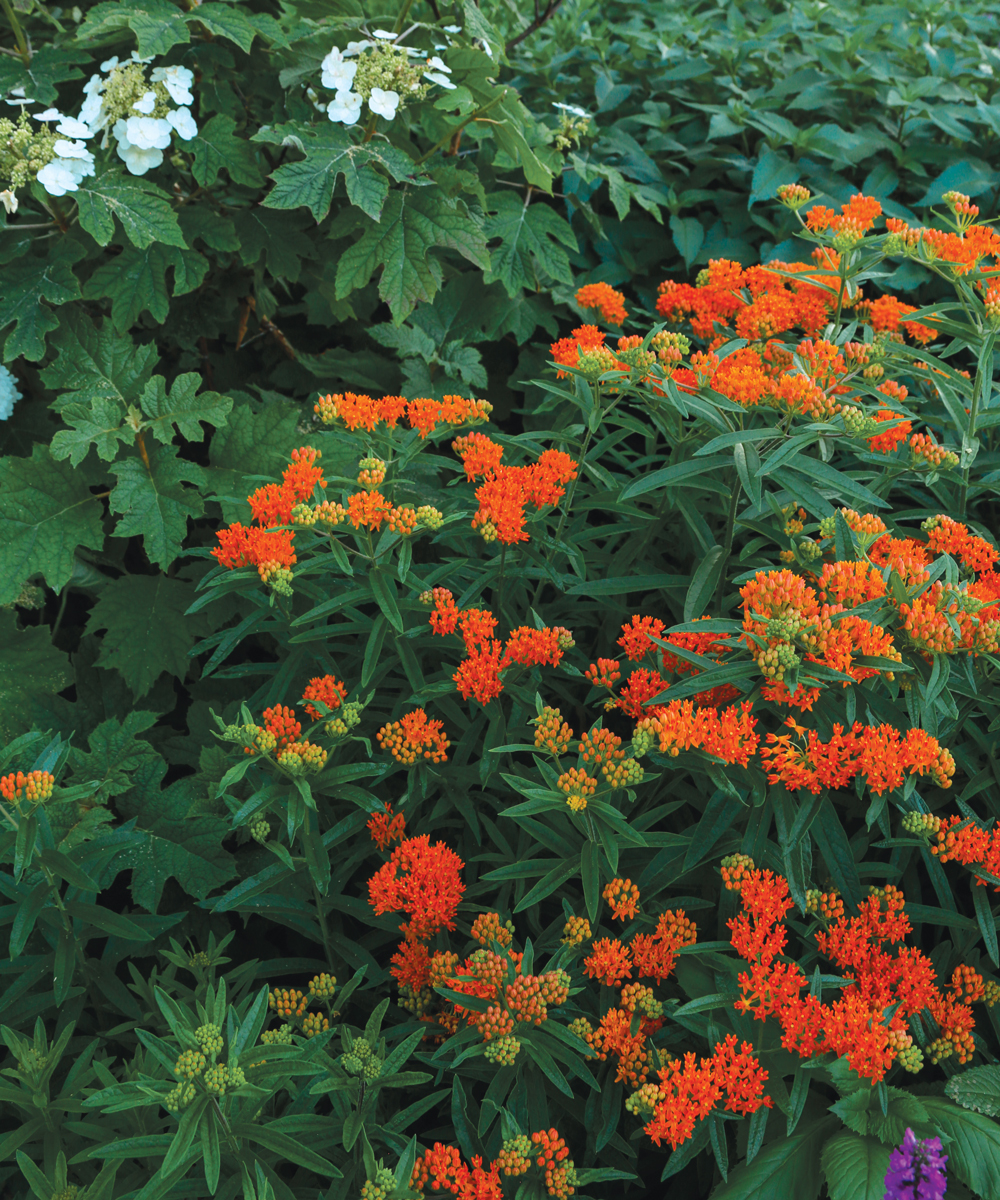 Name: Asclepias Tuberosa
Zones: 3-9
Size: 12 to 30 inches tall and 12 to 18 inches wide
Conditions: full sun; Dry to medium, well-drained soil
Local Range: North America
This beautiful native emerges in late spring but blooms profusely along roadsides and meadows in June and July with bright orange flowers. Best known as a host for monarch butterfly larvae, butterfly grass also hosts queen and gray hairstreak caterpillars, while its nectar-rich flowers nurture dozens of other pollinator species. Bright yellow-orange aphids are inevitable. You can remove them from a heavy stream of water or leave them with the ladybugs. The plant is very drought tolerant and thrives in dry, sandy to rocky soil, although I find that it tolerates the clay soil of my garden well. Pollinators, which love flowers. It tolerates clay and rocky soil as long as there is good drainage. Water regularly during long dry periods for best flowering.
---
Kimberly Toscano is a garden designer and horticulturist from Stillwater, Oklahoma. She is also a regional reporter for FineGardening.com.