I'm Renata Puckett. I planted mainly gifted and some purchased plants in Morgan County, Alabama. I grow and divide them to fill our country gardens around the house. I have plenty of space to fill, as we have four acres of land around the house. It's a lot of work, but also a lot of fun, watching your plants bloom or as a floral backdrop. I try to mix colors and textures and something always pops up. I start each season with buttercups and end with ginger lilies. I have some shady and sunny spots. These photos were taken on June 21.
A splash of red from the beautifully colored foliage and gladiolus (Gladiolus (hybrid, zones 8-10 or as tender bulb)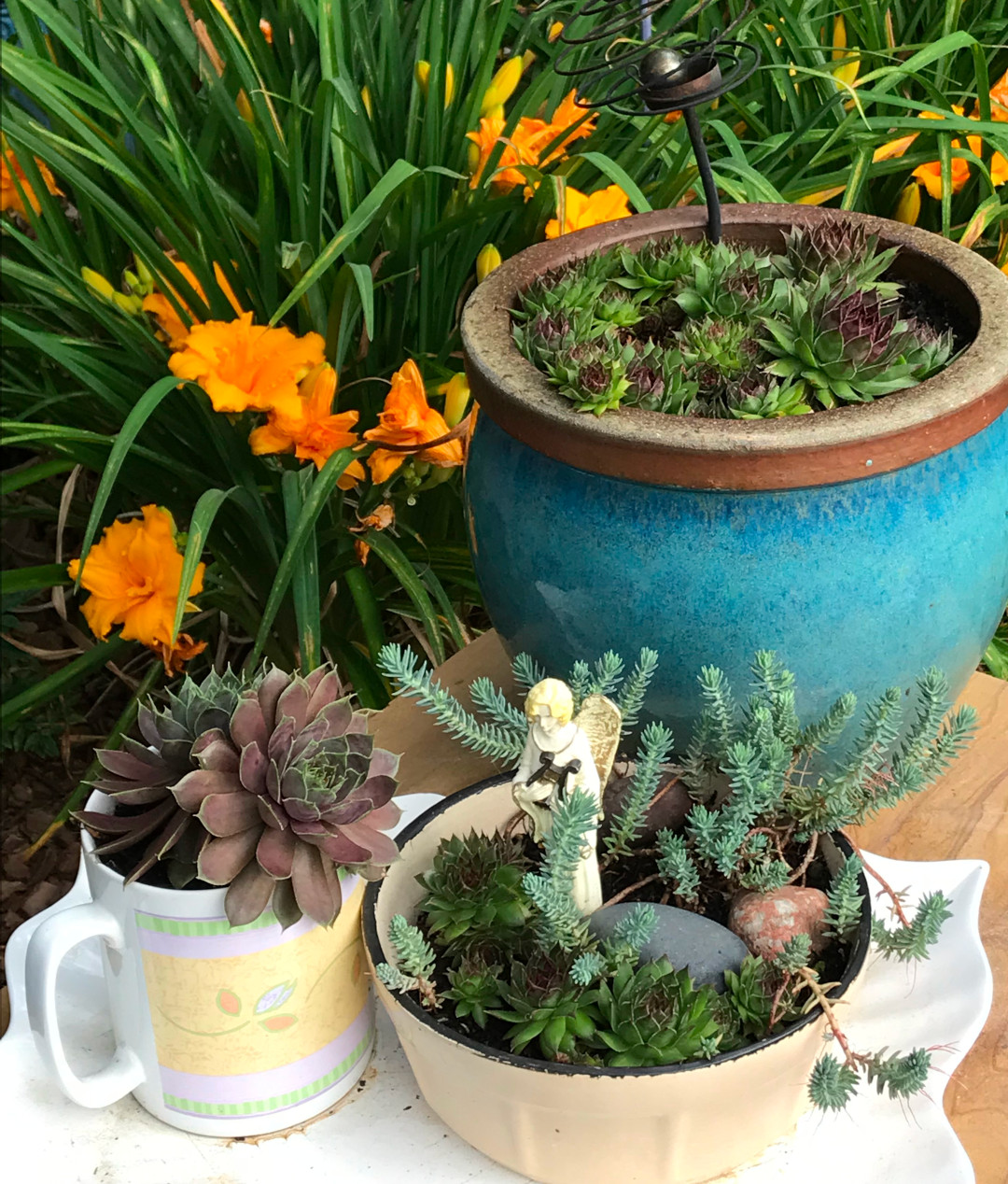 Shining Daylily (Hemerocallis Hybrids, zones 4-9) grow with hens and chicks (Sempervivium, zones 3–9). Hardy succulents like chickens and chicks are great choices for small containers because small containers can dry out quickly and these plants don't mind.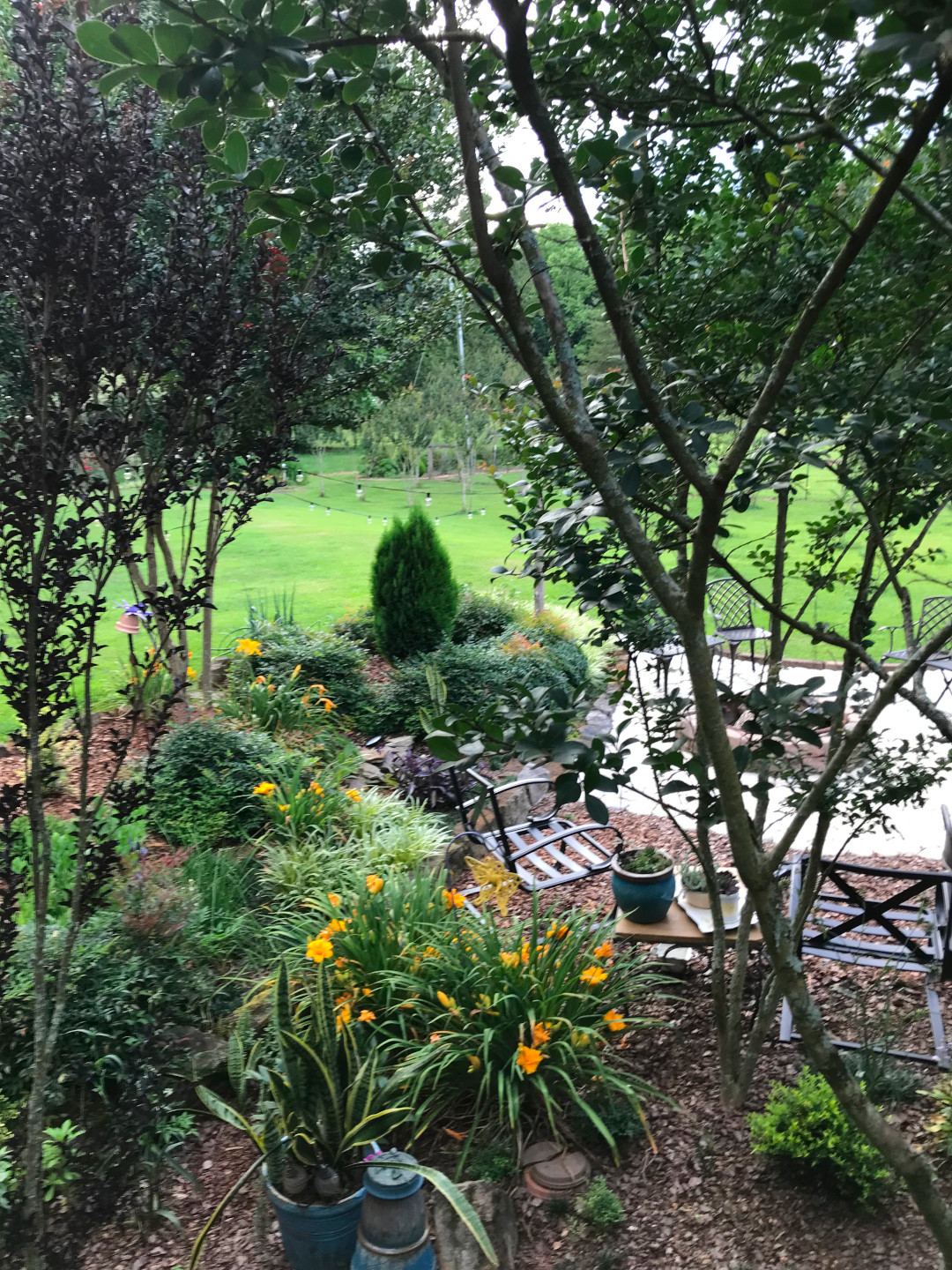 A few chairs are placed to make it easy to sit and enjoy the space.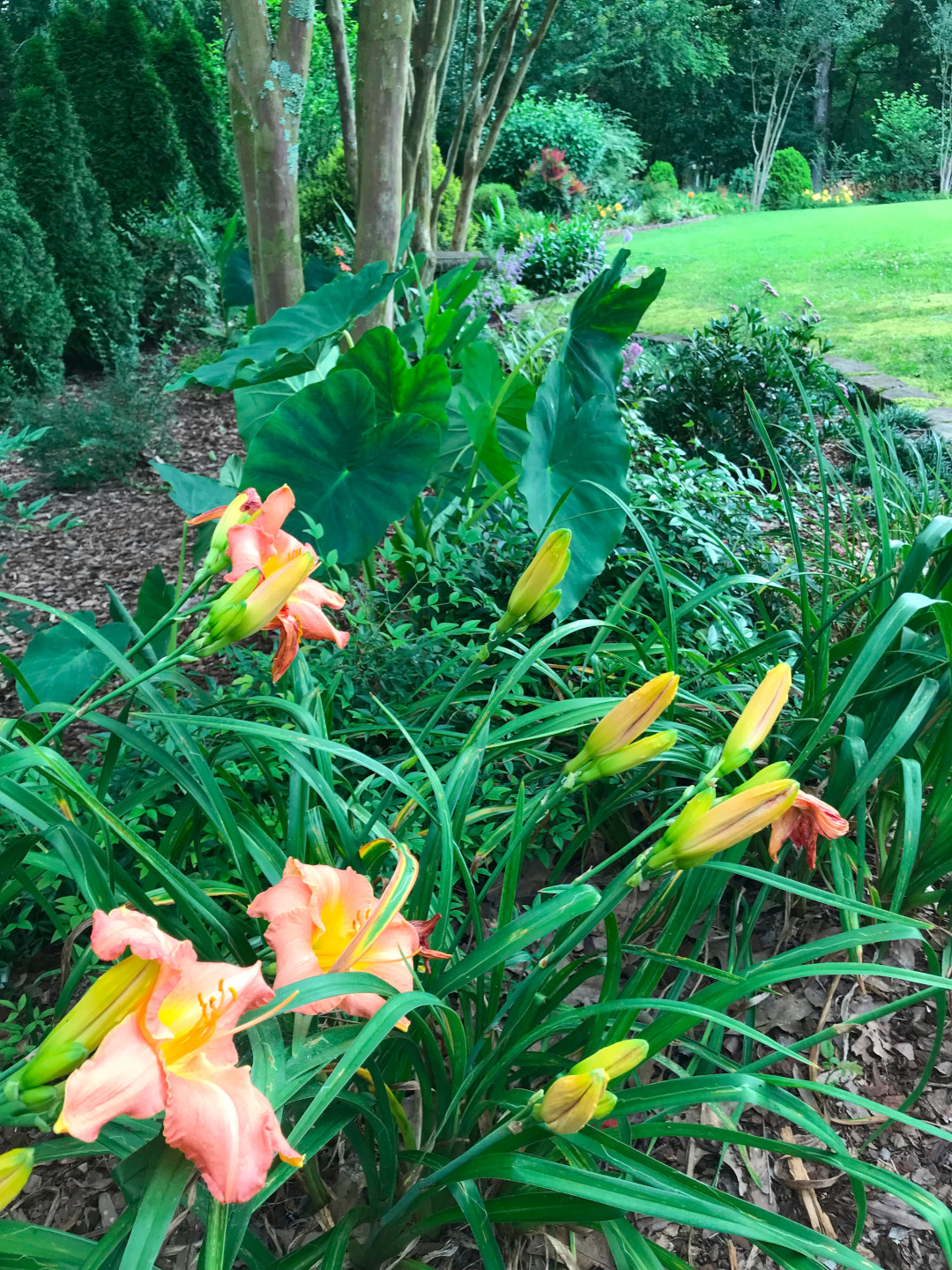 More daylilies with bold elephant ear leaves (Colocasia esculentabeyond zones 7-10).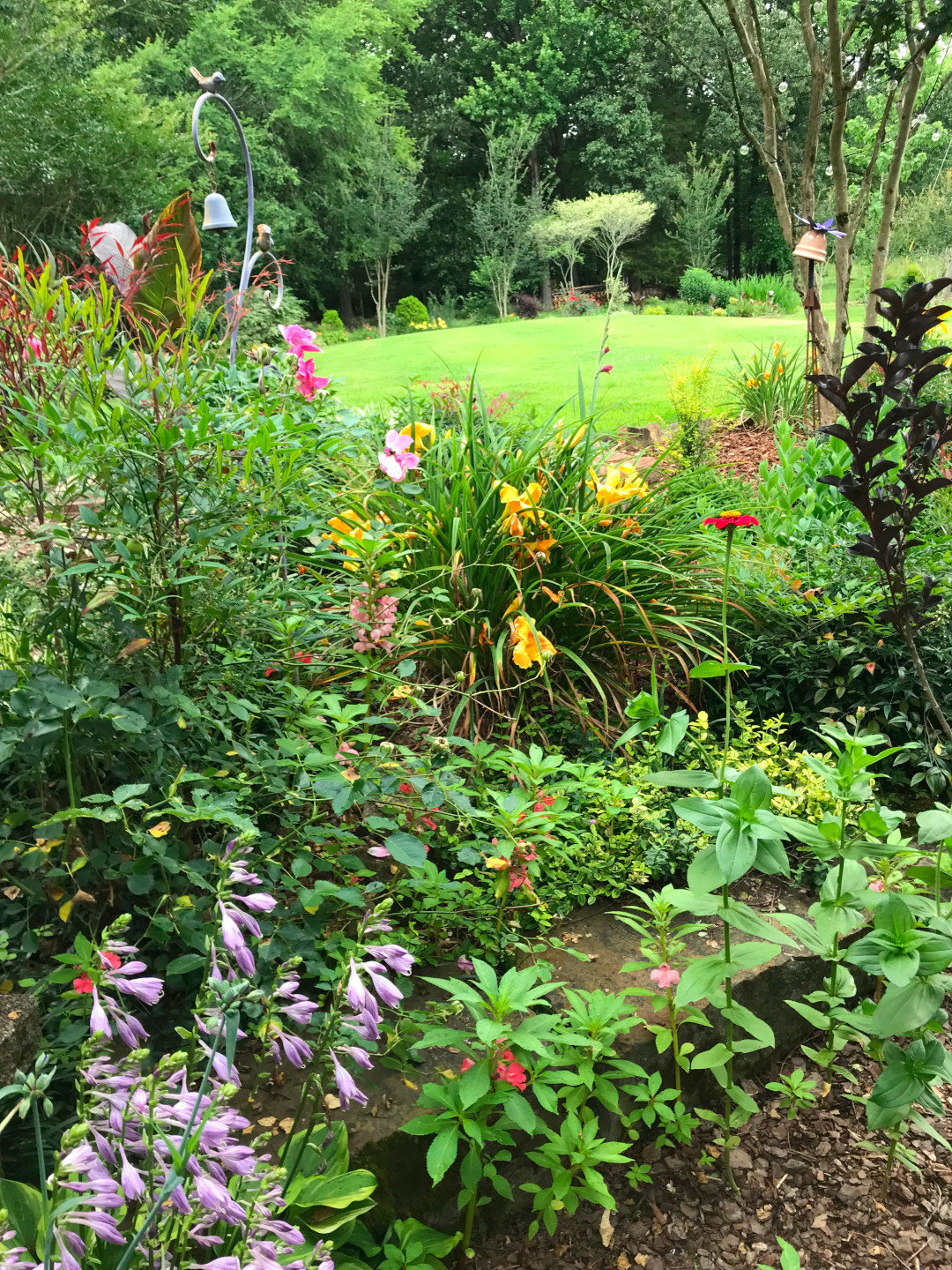 Lush perennial borders surround a perfect green lawn.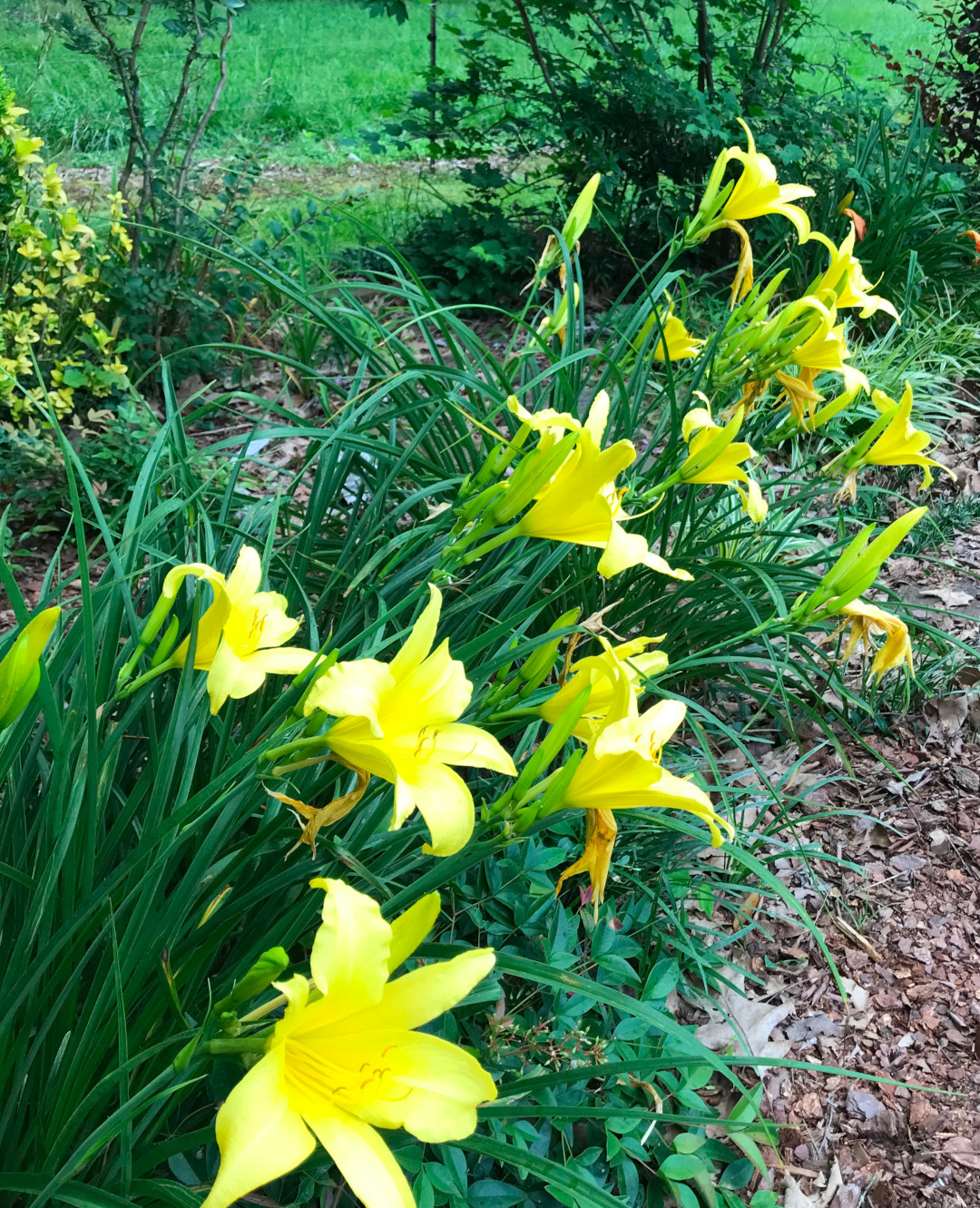 Soft yellow days are almost glowing.
Have a garden you'd like to share?
Have photos to share? We'd love to see your garden, a special collection of your favorite plants, or a wonderful garden you've had the chance to see!
To submit, send 5-10 photos. [email protected] Along with some information about the plants in the photos and where you took the photos. We'd love to know where you're located, how long you've been gardening, accomplishments you're proud of, failures you've learned from, hopes for the future, favorite plants, or your garden quirks. funny stories
Have a mobile phone? Tag your photos. Facebook, Instagram or Twitter With #FineGardening!
Have you received the GPOD by email yet? Sign up here.